1. 1961 Volkswagen Beetle – $107,250 (Herbie: Fully Loaded)
You might encounter a white Volkswagen Beetle in the highways. The first time we saw this car was in the Disney's "The Love Bug" back in 1968. The audience immediately fell in love so much with this car, and Disney decided to bring back the lovely Beetle in subsequent films.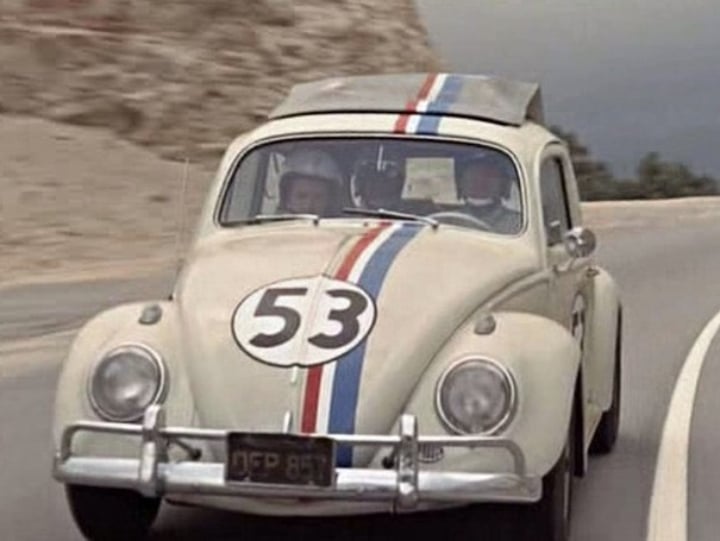 One of the latest films that include this car was "Herbie: Fully Loaded" in 2005 starred by Lindsay Lohan and Justin Long. One of the fans of this movie series bought the real version of Herbie in Monterey 2018 with a price tag of $107,250.