9. 1949 Mercury Series 9CM Custom Convertible – $385,000 (Grease)
Back in 1978, Danny Zuko and his leather-clad buddies hit us with some musical rhythms. Along with Pink Ladies, they sang their song right into our heart and captured us with their vocals. But since this movie is in this list, it means music wasn't everything in this movie.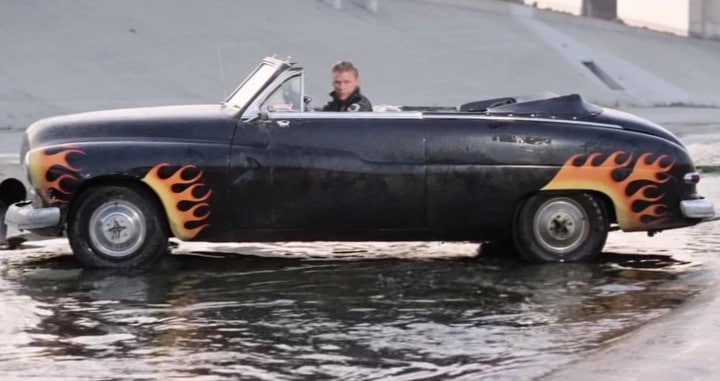 Well of course, cars and racing were a big part of "Grease". One of the amazing racing scenes in this movie was the Thunder Road Scene, where Danny raced against his nemesis Leo. Leo's fire-breathing convertible was impressive and had outstanding look, that it was sold for $385,000 in Julien's Auction in Los Angeles, California.