7. 2013 Ford Mustang Fastback – $300,000 (Need for Speed)
For anyone who grew up in the '90s and loved video games, I am sure you encountered the racing game "Need for Speed" at least once. Like "Transformers" the video game "Need For Speed" evolved from video game to film as well.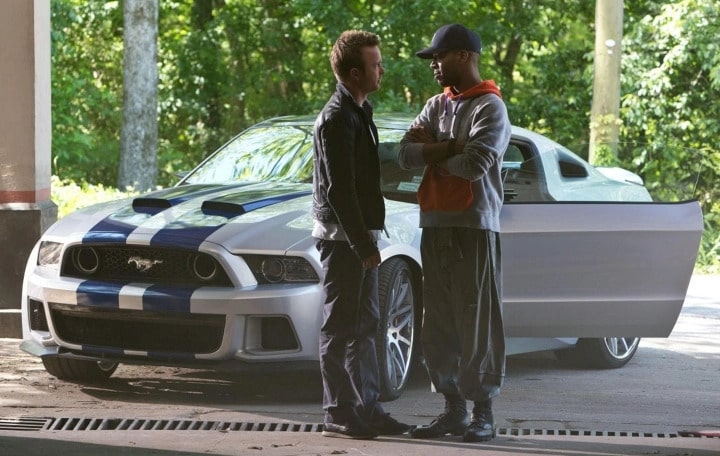 This game affected the car market as well. Ford took advantage of the situation by selling their 2013 Ford Mustang Fastback to the movie for $300,000. This allowed them to fund the Edith and Benson Ford Heart and Vascular Institute, a non-profit that was started by Henry Ford himself. "Need for Speed" producers also won from this deal, they used the car for promotional purposes and for countless scenes in the film.