3. Vince Vaughn and Owen Wilson
When it's comes to actors such as Vince Vaughn and Owen Wilson, the known saying "opposites attract" suddenly make sense. The two actors have starred in multiple movies together, most notably is "Wedding Crashers" movie.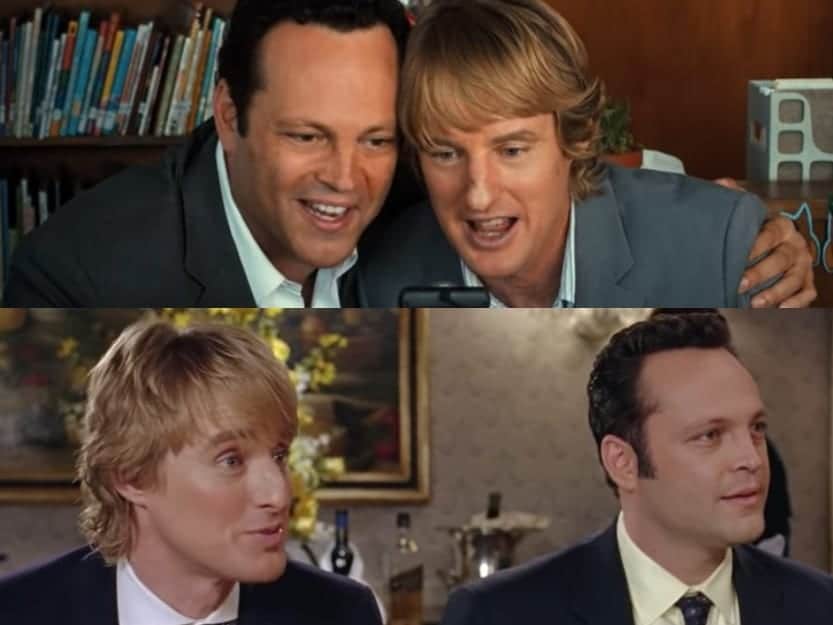 Before the "Wedding Crashers" was filmed, Vaughn had played mostly minor roles in Wilson's films such as "Starsky & Hutch", and "Zoolander". The movie "Wedding Crashers " proved the outstanding professional and personal chemistry between Vaughn and Owen. Wilson usually stated that him and Vaughn have "a different kind of energy", which caused the unusual chemistry. Vaughn's collaborative energy made Wilson feel comfortable exploring new ideas.