8. James Franco and Seth Rogen
Actors such as James Franco and Seth Rogen show us their powerful friendship through more than 10 films they were staring there together. During their multiple movies, the two created their own brand of comedy, which many believe reestablished the popularity of R-rated comedies in Hollywood.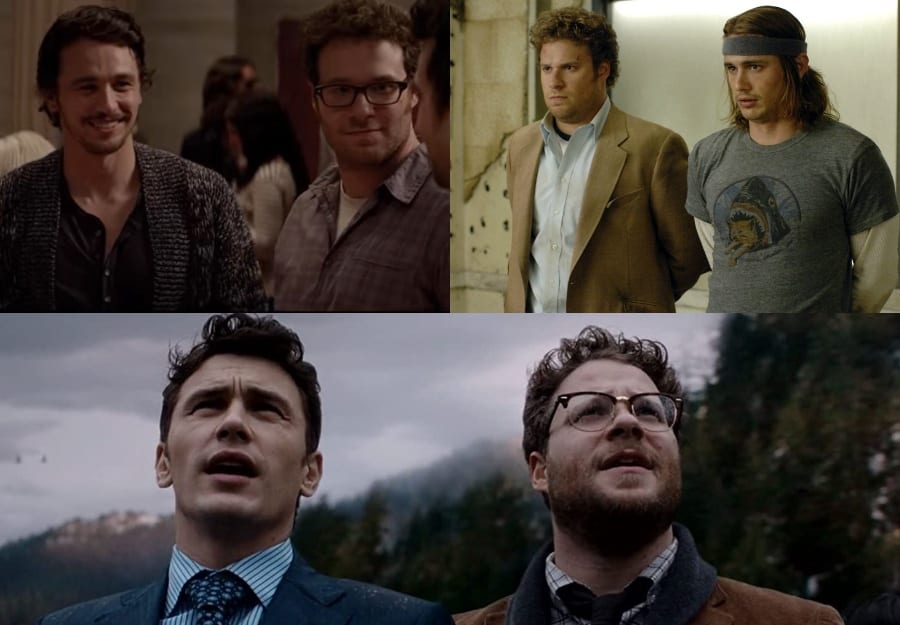 The two started their journey together when they met in a high school comedy show named "Freaks and Geeks", but their relationship even tightened while filming "Pineapple Express" back in 2007. From that moment the two started to appear together in many wacky comedy films such as "The Interview", "This is the End", and "The Night Before", as well as films like "The Disaster Artist". The two became good friends and frequently collaborate with one another even just as cameos in each other's films.