9. Ben Stiller and Owen Wilson
One of the best comedy duo all time is none other than Ben Stiller and Owen Wilson. These two have long and rich history of acting together in so many movies, and even supporting one another's projects. This journey began when Wilson starred in Stiller's film, "The Cable Guy". After that Stiller sent to Wilson a letter praising his film "Bottle Rocket", where Wilson was a co-writer there.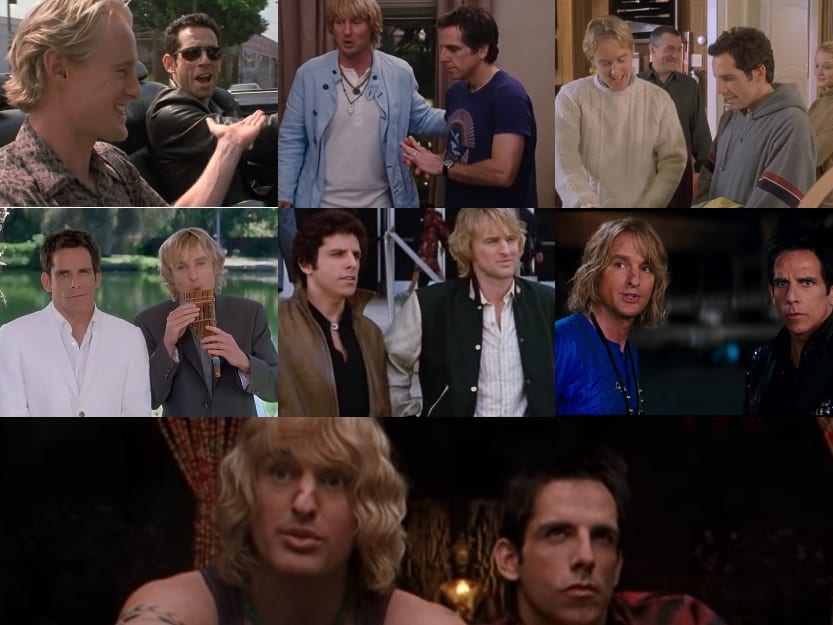 The duo later starred in the dark drama "Permanent Midnight" before that they starred in one of their most famous roles as exes in "Meet Parents". After their success got to a whole new level, they joined forces and starred in the commonly quoted comedic classic "Zoolander". More films that the two starred in – "Royal Tenenbaums", "Starsky & Hutch", "Meet the Parents" sequels, the "Night at the Museum" series, and "Zoolander" sequel.