Apple WWDC (Apple Worldwide Developers Conference) is always an exciting event for developers and tech enthusiasts alike, and WWDC 2022 was no different. Apple announced a slew of new products and features during its WWDC keynote. It has released new software versions for the iPhone, iPad, Mac, and Apple Watch. Apple CEO Tim Cook announced that these software versions will be available this Fall. It also unveiled two new laptops powered by its latest M2 processors.
Read More: Apple March Event: Everything Announced
WWDC 2022: iOS 16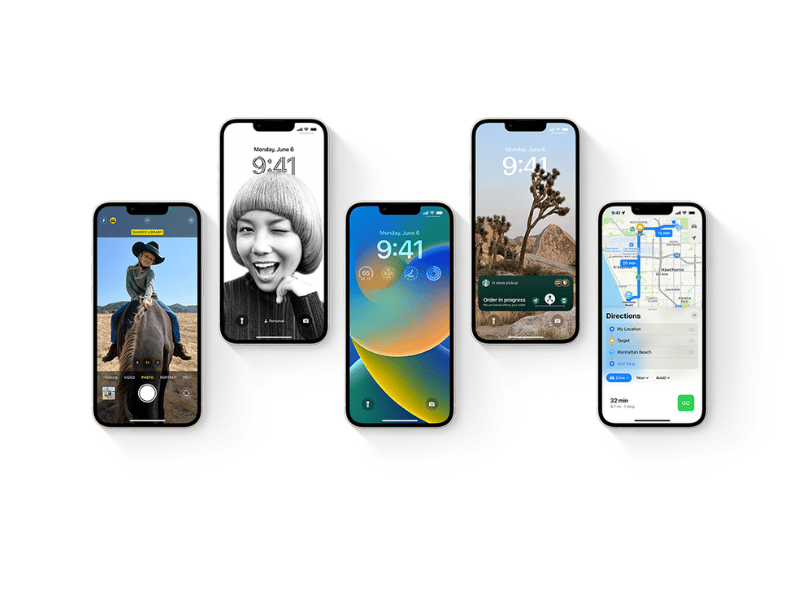 One of the most anticipated announcements at the WWDC 2022, was the release of iOS 16. Following the success of iOS 15 in 2021, iOS 16 seeks to enhance the already excellent iOS experience. This update brings a host of new features and didn't disappoint. iOS 16 focuses more on customization. It now features an improved lock screen with unique backgrounds and the ability to modify the font and color of the date and time. Weather, activity rings, calendar events, and other Apple Watch-style widgets can all be added.
And if you find notifications to be obscuring your lock screen photo, you'll be happy to know that they now roll in from the bottom of the screen. iOS 16 also features Live Activities that let you pin and manage notifications, like live sports scores, on your lock screen.
The Messages app, one of the most used apps on the iPhone, has also received some important updates. With iOS 16, you can edit your messages after sending them as well as undo send if you sent them by mistake.
Apple will even now help you buy things you can't immediately afford with Apple Pay Later. It's a new service that let you make a purchase and split the cost into four equal payments over six weeks with zero interest.
In terms of security, iOS 16 adds a new feature called Safety Check. This feature is designed to help those who are in abusive situations in securing app access and passwords, among other things.
Alongside privacy, the company unveiled a new iCloud Shared Photo Library. You're now able to sync photos between devices of your family members.
Unfortunately, only iPhone 8 and newer models will be able to update to iOS 16, so those with an iPhone 7 or older will be out of luck.
Read More: iPhone 13 Pro Max
WWDC 2022: watchOS 9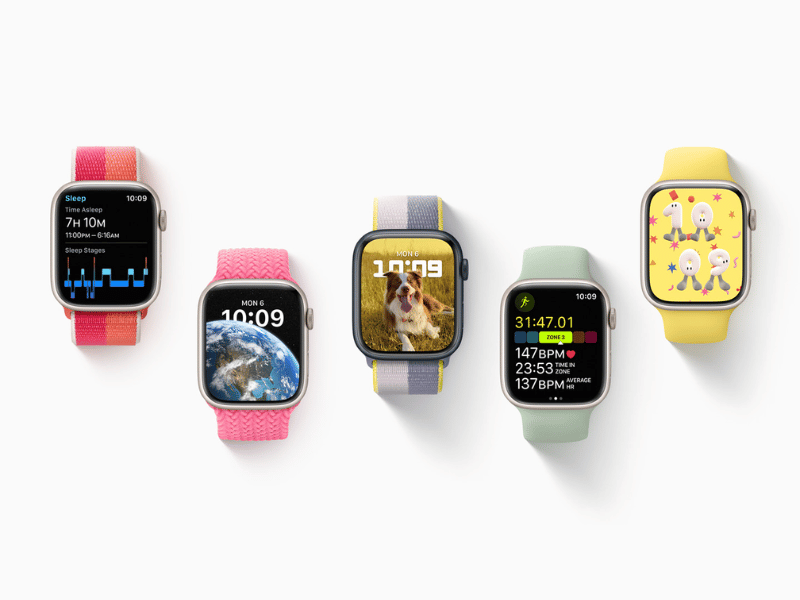 WWDC 2022 also brought the announcement of watchOS 9. The new update brings in four new watch faces including Astronomy, Lunar, Playtime, and Metropolitan. It also has new banner notifications and support for Podcasts for kids with parental controls.
WatchOS 9 also includes significant enhancements to all health and fitness-related features. There's the new long-awaited sleep-tracking feature that lets you know more about your sleep. The Workout app has also been updated with new features such as heart rate zones and new running metrics to track how efficiently you run. With its atrial fibrillation tracking, the Apple Watch can now detect an irregular heartbeat and determine if treatment is helping. The new Health app also helps people to track and manage their medications, vitamins, and supplements. Users can create schedules, and reminders to keep track of what they're taking and when.
This new update will be available for the Apple Watch 4 and up.
Read More: Apple Watch Series 6
WWDC 2022: macOS 13
The newest version of macOS is called macOS Ventura. One of the biggest highlights of macOS 13 is the Stage Manager feature which allows users to sort apps into groups accessible on the left side of the desktop. This will surely help users optimize their workday and multitasking.
Spotlight also saw a major overhaul. It now has richer results and the ability to take actions such as setting a timer. Users can also now unsend emails if there is a mistake in Mail. Say goodbye to passwords and hello to Passkeys! With Passkeys, you can now use Touch ID and Face ID for logging into sites. Another important announcement is the Continuity Camera. This new feature allows users to use their iPhone as a webcam, resulting in better-quality images and videos.
You'll need a Mac from 2017 or later to get macOS 13.
WWDC 2022: iPadOS 16
iPadOS 16 was also announced at WWDC 2022. It gets the same features as iOS 16 with some iPad-specific features.
Finally, the iPad is getting the Weather app with iPadOS 16. This has been a long time coming and it's great to see that Apple hasn't forgotten about its tablet lineup.
iPadOs 16 comes with a new collaboration feature that allows users to work together on projects and documents, making task completion easier. Users will also get the new Freeform app, which is basically a whiteboard that you can share with anyone you want and work on a document at the same time.
Like the MacOs Ventura, Apple is also bringing the Stage Manager feature to the iPad for better productivity. iPadOS 16 will be available for iPad (5th generation and later), iPad mini (5th generation and later), iPad Air (3rd generation and later), and all iPad Pro models.
Read More: The All-New Powerful iPad Mini 6
WWDC 2022: M2 chip
Apple also announced a new M2 chip that will be coming to the new MacBook Air 2022 and the 13-inch MacBook Pro. It features an 18 percent faster CPU, a 35 percent more powerful GPU, and a 40 percent faster Neural Engine compared to the ‌M1‌ chip. Apple also claims that the image signal processor (or ISP) in the M2 chip is significantly better than in the M1, so it should be able to help you appear your best on video chats.
WWDC 2022: MacBooks
As mentioned above, the new M2 chip will be coming to the 13-inch MacBook Pro and MacBook Air 2022. These ‌MacBooks get a more standard flat design.
The new MacBook Air, aside from the new chip, has a 13.6-inch liquid retina display, TouchID built into the keyboard, and MagSafe support. It comes with a charging adapter with two USB-C ports. Space Gray, Silver, Starlight, and Midnight Blue colors will be available.
On the other hand, the new MacBook Pro has a 13-inch display with better performance thanks to an active cooling system. Apple is promising up to 20 hours of battery life, along with up to 24GB of RAM, and up to 2TB of storage.
Apple Related Articles