A lot of new devices were announced by Apple's September event including iPad Mini 6, iPhone 13, and Apple Watch 7.
The all-new iPad mini 6 was one of the most powerful devices that really captured everyone's attention. It was really a big surprise to everyone since it happened through the event without any kind of teasing or rumors.
Apple always aims at providing its customers with what they really need and the iPad mini 6 is a great example of that. It comes up as a great device that fully deserves everyone's attention.
The new flagship device has a starting price of $499 and will be available on September 24. The device is quite pricey however, there is so much to offer with this new iPad. It's a newly redesigned iPad mini.
But what to expect from the iPad Mini 6?
Let's start with its design.
Design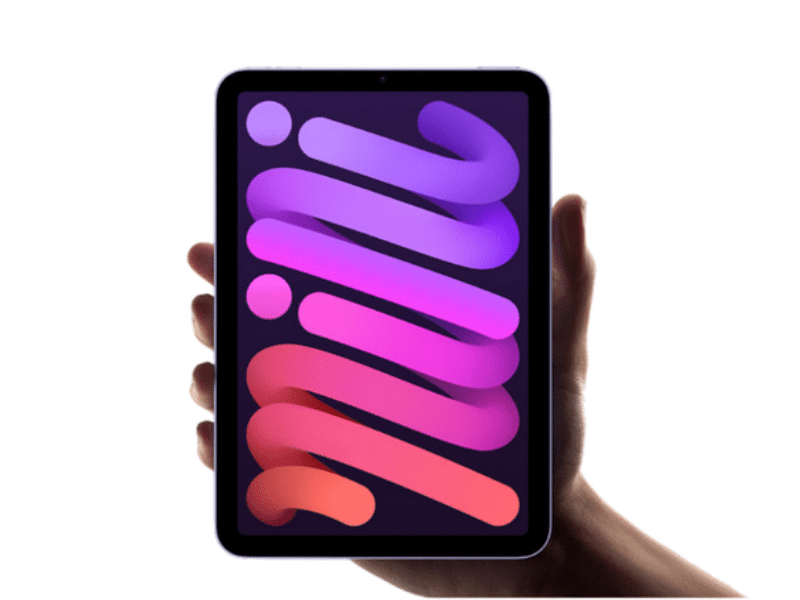 Apple once again didn't fail at designing the iPad Mini 6. This new device has a really slim design with a larger 8.3-inch Liquid Retina display.
Apple removed the home button which feels a bit awkward, to expand the screen size of the iPad Mini from 7.9 to 8.3 inches. This is the biggest size compared to all the previous iPad Mini.
The improved design along with flat edges and narrow borders makes it comfortable to hold in one hand even for longer periods of time. It is really thin and light, which means you can carry it wherever you go.
And new landscape stereo speakers can also be seen on iPad Mini 6 which is just another great addition to this iPad's design.
Apple iPad Mini 6 comes up with a stunning look and the best part about its design is that it doesn't even take so much room when you place it in your purse or bag.
This new flagship device comes in four gorgeous colors- pink, starlight, purple, and space gray.
Performance
The iPad Mini 6 is powered by an A15 Bionic chip, Apple's latest chipset, and the same one that powers the iPhone 13 Pro. Its six-core CPU which brings up to 40% faster performance and five-core graphics allows the iPad Mini to run incredibly fast. And the Neural engine, for powerful machine learning applications, also improves dramatically on the new mini, with performance up to two times that of prior versions. You can watch movies, surf the web or play intensive graphics games with the iPad Mini 6 without any lag. Whether you are a casual user or a heavy user, this iPad will not disappoint you at all. It is the fastest of its kind.
With iPadOS 15, the iPad mini becomes even more powerful. Some of its features include a Live Text feature that supercharges your camera app and photos like translating text from photos into seven different languages.
The excitement doesn't stop there because it now supports 5G. It is the first of its kind to support 5G. 5G allows iPad mini 6 to have faster internet speeds for smooth streaming and downloading.
USB-C
Another good news is that the new iPad mini 6 features a USB-C port. This new connector enables up to 5Gbps data transfer, which is 10x faster than the previous iPad mini.
USB-C enables iPad Mini 6 users to connect their devices to different accessories.
When it comes to battery, Apple promises an all-day battery life, which lasts for 10 hours on a single charge.
Camera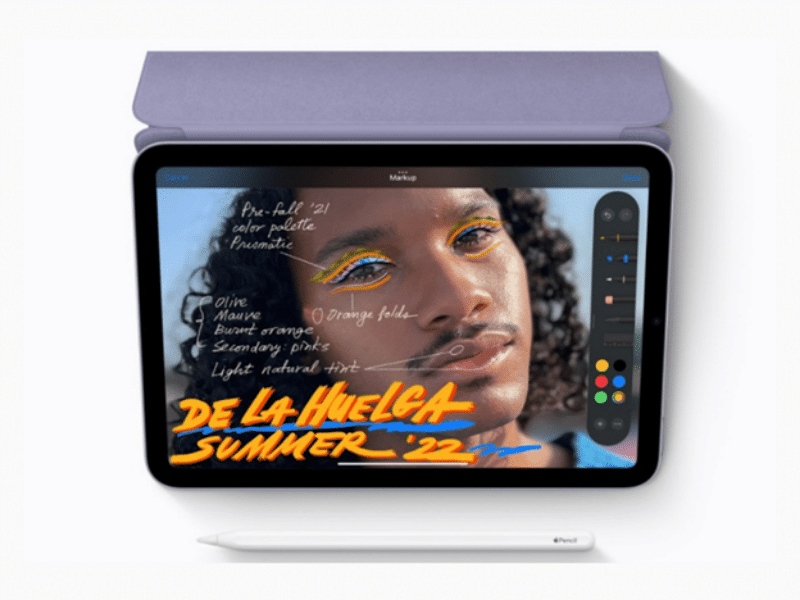 An updated Ultra Wide front camera with 12-megapixel comes to iPad Mini 6. The front camera supports Center Stage which dramatically improves the iPad's capability as a video conferencing device. With Center Stage, the camera will follow you around and make sure you're always visible. The view expands or zooms in when more people join or leave the call. This makes calls more engaging.
On the other hand, the back camera also has 12-megapixel that supports Focus Pixels that gives you even better pictures to share online. It also features a True Tone flash, perfect for capturing images in low light and more accurate flesh tones. Moreover, the new device will also enhance your photos with Smart HDR and can capture high-resolution 4K videos making it your mobile movie studio.
Accessories
Apple Pencil 2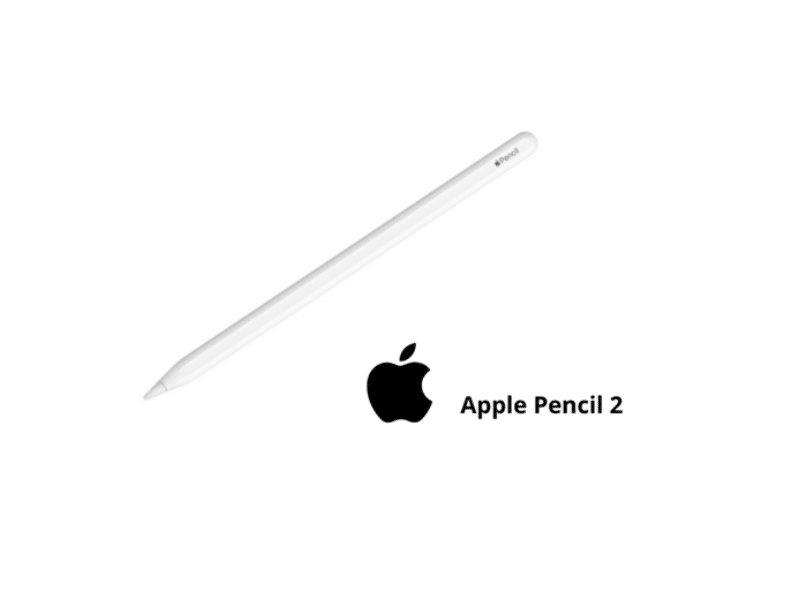 iPad Mini 6 now supports Apple Pencil 2. Apple Pencil 2 makes the iPad feel more like paper – all the control you need, right at your fingertip! Whether it's sketching out ideas, marking up an emailed proposal, or sending a thoughtful note to a colleague, iPad and Apple Pencil 2 make it easy to express yourself.
The Apple Pencil 2 charges wirelessly by snapping magnetically onto the flat edge sides of the iPad mini 6.
You can buy Apple Pencil 2 for $129.
Smart Folio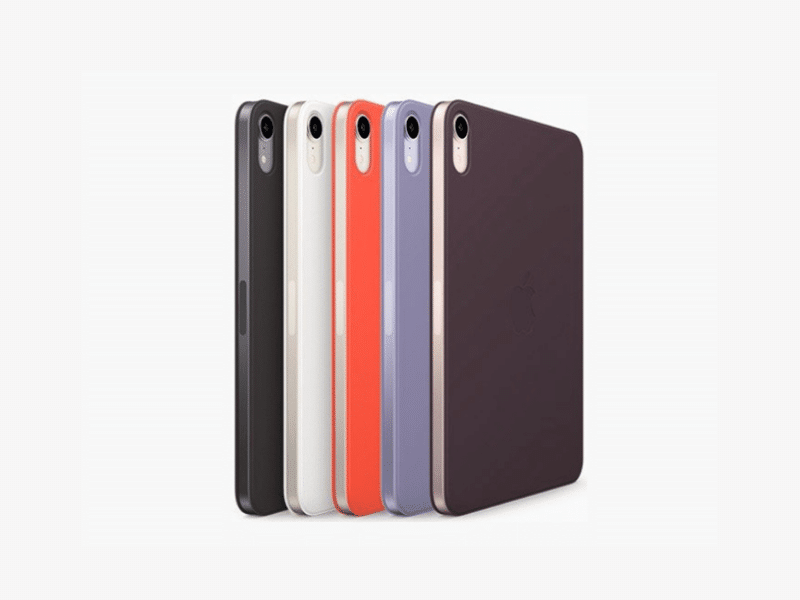 Apple has revealed its Smart Folio covers with a slim and lightweight design. It is available in 5 colors – Black, White, Dark Cherry, English Lavender, and Electric Orange. These beautiful covers are available for $59.00.
While it's really great that it now supports Apple Pencil 2 and a new smart folio design, it still doesn't support iPad magic keyboard due to its size.
Are you planning to buy or upgrade your old iPhone to the latest iPhone 13 Pro Max? Here's everything you need to know before making a decision – iPhone 13 Pro Max: Everything to Know.