Just last October, Apple revealed details on a slew of new products including their latest lineup of MacBook Pro. The new MacBook Pro boasts a brand new design, complete with a whole new level of performance with its newest chip.
This newly released Macbook Pro 2021 is probably the most exciting MacBook Pro ever.
MacBook Pro 2021: Price and Availability
The new MacBook Pro officially launched last October 26, 2021.
Since the new MacBook Pro models offer major upgrades, the price of these models has increased. If you are ready to spend a large amount on the new MacBook Pro, then you can get it from the Apple store today.
The 14-inch MacBook Pro with an M1 Pro chip has a starting price of $1,999. That's a significant jump from the old model it replaces. It comes with an 8-Core CPU, 14-Core GPU, 16GB Unified Memory, and 512GB SSD Storage. On the other hand, the 16-inch Macbook Pro 2021 with an M1 Pro chip has a starting price of $2,499. It comes with a 10-Core CPU, 16-Core GPU, 16GB Unified Memory, and 512GB SSD Storage. There's also an option of an M1 Pro Max chip with the MacBook 16-inch which will cost you $3,499.
Both M1 Pro and M1 Max MacBook Pro models are available in two colors – space gray and silver.
MacBook Pro 2021: Design and Display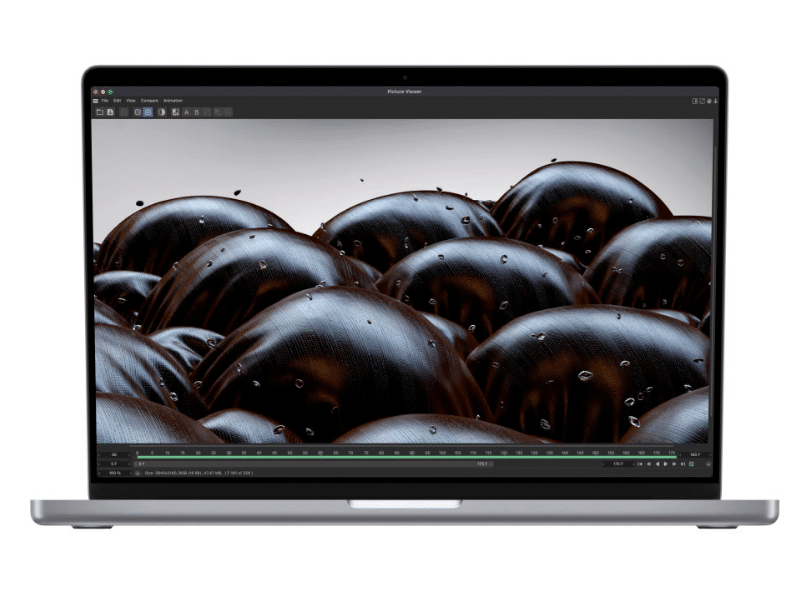 This year, Apple offers a full-fledged update to its MacBook Pro models. This year, Macbook Pro models feature 20% thinner bezels along the sides and 60% thinner along the top with a notch that houses a 1080p webcam. The 14.2-inch MacBook Pro model weighs 3.5 pounds which is slightly larger and heavier than the 13.3-inch MacBook Pro with an M1 chip. The 16.2-inch Pro, on the other hand, weighs 4.7-4.8 pounds, depending on whether it's equipped with an M1 Pro or M1 Max. Both the 14-inch and the 16-inch models have stunning Liquid Retina XDR display with 254 PPI. It also comes equipped with promotion technology which has up to a 120Hz refresh rate. Both models are also lacking a Touch Bar, which has been replaced by physical function keys. The Touch Bar is gone but users will be happy to know the return of Magsafe to the Pro line.
MacBook Pro 2021: Specs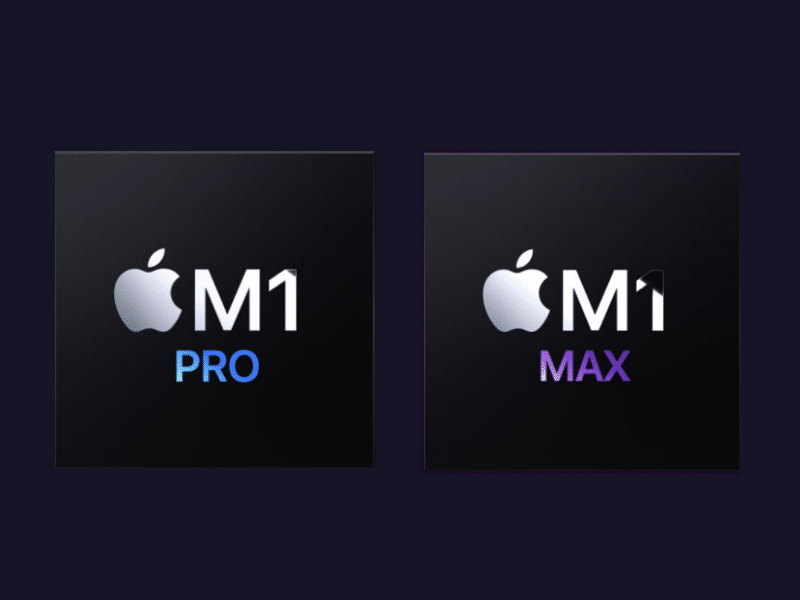 Performance is often a strong part of Apple's notebooks, and the 2021 MacBook Pro is not an exception. The new lineup has two processors: M1 Pro and M1 Max. The M1 Pro or M1 Max may be installed in both the 14-inch and 16-inch MacBook Pros. This new Apple chip has more CPU cores, GPU cores, a better Media Engine, and more memory bandwidth than the M1 chip, which was already great.
The M1 Pro comes equipped with a 16-core GPU and a 16-core Neural Engine. On the other hand, the M1 Max features a 32-core GPU and twice the memory bandwidth. It also has two videos encode engines and two ProRes encode/decode engines, making it a video editing powerhouse. Both models have a 10-core CPU.
MacBook Pro 2021: Ports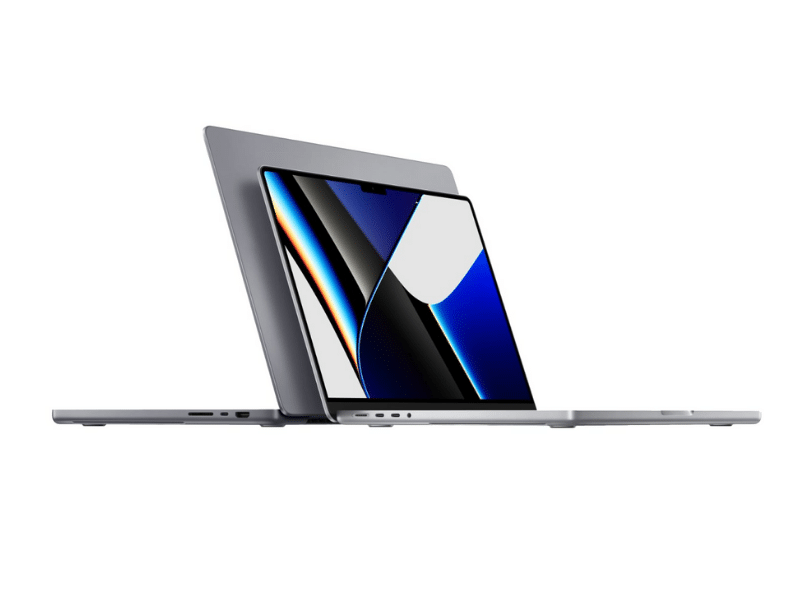 If you've ever had to rely on a dongle to connect extra devices like an external monitor or your camera's memory card, you won't have to with the new model of Macbook Pro.
A handful of ports that were previously removed from the MacBook Pro have been reintroduced by Apple. Both the new Apple Macbook Pro models have three USB-C Thunderbolt 4 ports, an HDMI port, an SDXC card slot, a headphone jack, and a MagSafe 3 port. The headphone jack has been upgraded to support high‑impedance headphones that demand more power to deliver quality sound. In addition, MagSafe 3 port enables a new fast-charging feature that can charge a MacBook Pro up to 50 percent within 30 minutes.
For comparison, the 13-inch MacBook Pro has only two Thunderbolt / USB 4 ports and a headphone jack.
MacBook Pro 2021: Battery Life
Thanks to M1 Pro and M1 Max — the first pro chips designed for the Mac, the MacBook Pro models feature much-improved battery life.
Compared to earlier Macbook Pro models, the 14-inch Macbook Pro can last up to 17 hours of video playback on a single charge. On the other hand, the 16-inch MacBook Pro can last up to 21 hours of video playback on a single charge. The 16-inch Macbook Pro has the longest battery life of any MacBook Pro model to date.
Whether it's plugged in or using the battery, the MacBook Pro delivers the same level of performance. The MacBook Pro stands apart from other notebooks thanks to its unique mix of system performance, on-battery performance, and battery life.
MacBook Pro 2021: Webcam
Video conferencing now become increasingly popular because of the Pandemic. This is due to the fact that more and more people are working remote jobs. The new MacBook Pro has a sharp increase of quality over the current FaceTime HD camera, with specs of 1080P resolution.
MacBook Pro uses the ISP and Neural Engine in M1 Pro and M1 Max. The image signal processor ensures that images are sharp and that skin tones appear natural.
The MacBook Pro also has a high-fidelity six-speaker sound system with two tweeters and four force-canceling woofers for an extra 80 percent of bass.