3. Master Shifu, Kung Fu Panda – Red Panda
Red Panda is an adorable little fluffy orange, white, black adorable creature. Not surprising that Hollywood put an eye on them and and created our beloved animated character, karate master – Master Shifu from Kung Fu Panda.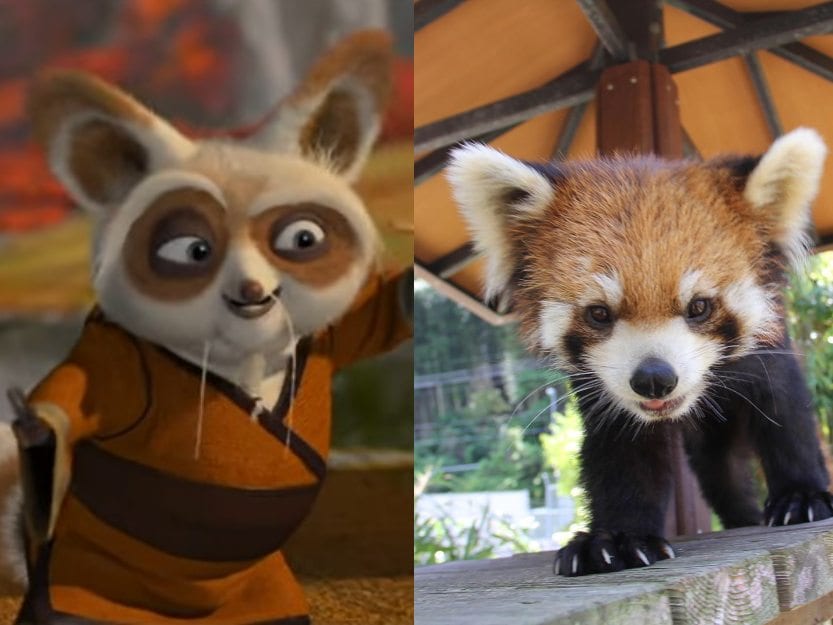 Red Pandas can be found across southern Asia, from the Himalayas to southwestern China. Those animals are expert climbers which helped them to earn the reputation as escape artists. They even cause hard time to The National Zoo in Washington D.C back then when a few pandas escaped from the zoo.