Apple just unveiled its new MacBook Air 2022 and it comes packed with some impressive features! The most notable change is the inclusion of an M2 chip, which will make the device run much faster and smoother. The best part is that it's still lightweight and slim, so you can take it with you wherever you go. Whether you're a student or a working professional, this laptop is perfect for you.
Read More: Apple WWDC 2022
Here's everything you need to know about the MacBook Air 2022 :
MacBook Air 2022: Release Date and Price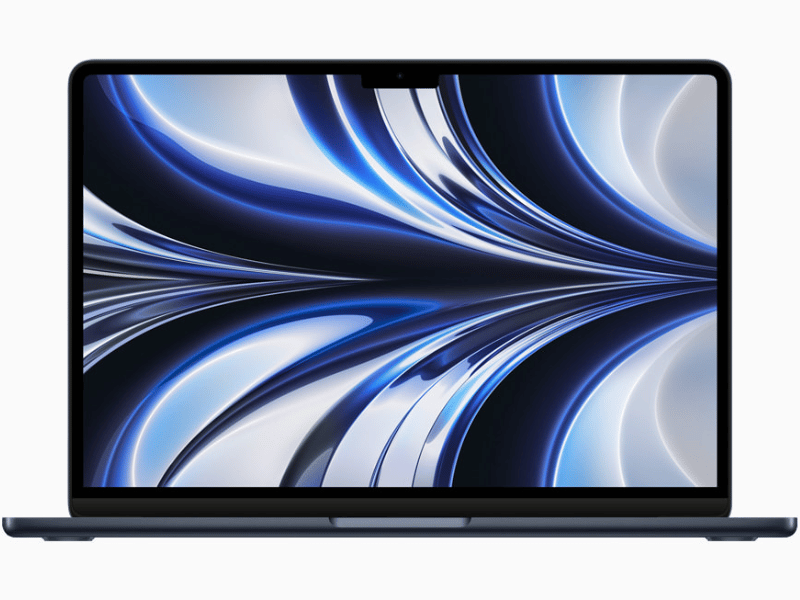 Apple introduced the new MacBook Air M2 during the WWDC event along with Apple's new 13-inch MacBook Pro, and software updates to its Apple Watch, iPad, iPhone, and MacBook lines. Apple didn't confirm an official shipping date, but the company said the new laptop will be available starting in July.
As for pricing, the MacBook Air 2022 will start at $1,199 for the base model. This will get you a MacBook Air with an M2 chip, 8GB of RAM, and a 256GB SSD. Alternatively, you can upgrade to a 512GB SSD with 10-Core GPU for an additional $300.
The M1-based Air will continue to be available for $999.
Read More: MacBook Pro 2021
MacBook Air 2022: Design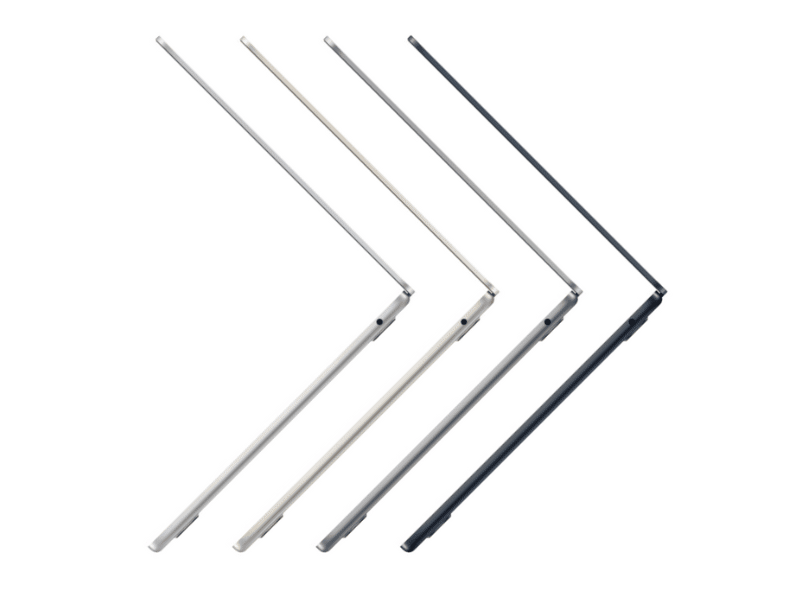 Apple has made some subtle changes to the MacBook Air's design with the 2022 model. For the first time, the Air's iconic wedge shape has been replaced with a more flat design similar to the MacBook Pro. The completely redesigned MacBook Air now features a 20% smaller volume than the previous model. It measures just 11.3 mm thin and weighs in at 2.7 pounds, thanks to the fan-less design. The bezels have also been shrunken down by as much as 30% at the top and bottom and 20% thinner on the sides.
In addition to Silver and Space Gray, the MacBook Air 2022 will now be available in a new Starlight Gold and Midnight Blue color option. Each model comes with a color-matched MagSafe cable.
Read More: Best 2-in-1 Laptops 2022
MacBook Air: Display
The MacBook Air's display has also been updated with the 2022 model. It now comes with a larger 13.6-inch Liquid Retina display and features a resolution of 2560 x 1664. Apple has also increased the brightness of the display to 500 nits, which is 25% brighter than the previous generation. Plus, with wide color (P3) support and True Tone technology, the MacBook Air's display will look great no matter where you are. However, it lacks ProMotion support that allows for a 120Hz refresh rate.
MacBook Air 2022: Specs and Performance
The biggest change to the MacBook Air is the inclusion of Apple's M2 chip. Despite the fact that the M2 processor will have the same number of CPU cores as the M1, Apple claims that it will have an 18% jump in CPU performance. It will also feature up to a 10-core GPU, which has two extra cores compared to the M1. This, paired with the architecture improvements, has apparently resulted in an impressive 35% graphics performance boost.
In addition, the MacBook Air now comes with 8GB of RAM standard, with the option to upgrade to either 16GB or 24GB. And with 50 percent more memory bandwidth, the MacBook Air should be able to handle more demanding tasks. As for storage, the MacBook Air starts with a 256GB SSD and can be upgraded up to 2TB.
For a much clearer FaceTime experience, the MacBook Air's front-facing camera has been upgraded to a 1080p sensor. It's twice the resolution and twice the low-light performance as seen in the iMac and the 2021 MacBook Pro models.
MacBook Air also features a four-speaker sound system. It features two woofers and two tweeters between the keyboard and the display that offers support for Spatial Audio and Dolby Atmos.
MacBook Air 2022: Battery Life and Connectivity
The MacBook Air 2022 has the same battery life as the M1 model. It will last you up to 15 hours of web browsing and 18 hours of video playback. That's just enough time to watch an entire movie on a transatlantic flight.
When it comes to connectivity, the MacBook Air offers a number of charging options, including an all-new 35W compact power adapter with two USB-C ports, so users can charge two devices at once. You can also upgrade to a 67W adapter for $59, which can get you to 80-percent battery capacity in just 20 minutes. However, if you get the standard base model MacBook Air, it will only ship with a 30W charger. Plus, with the return of Magsafe, you can now charge your MacBook Air with ease.
There's also a headphone jack that now supports high-impedance headphones so you can get the best sound quality possible.