7. Julie Andrews Vs. Emily Blunt – Mary Poppins
In 1964, Walt Disney Pictures released Mary Poppins and it became one of the most popular children's movies of all time. Julie Andrews was able to add her magic to the movie which made it into a classic. The Iconic character Mary Poppins road her way easily to Oscar winning in "The Sound of Music" a year later.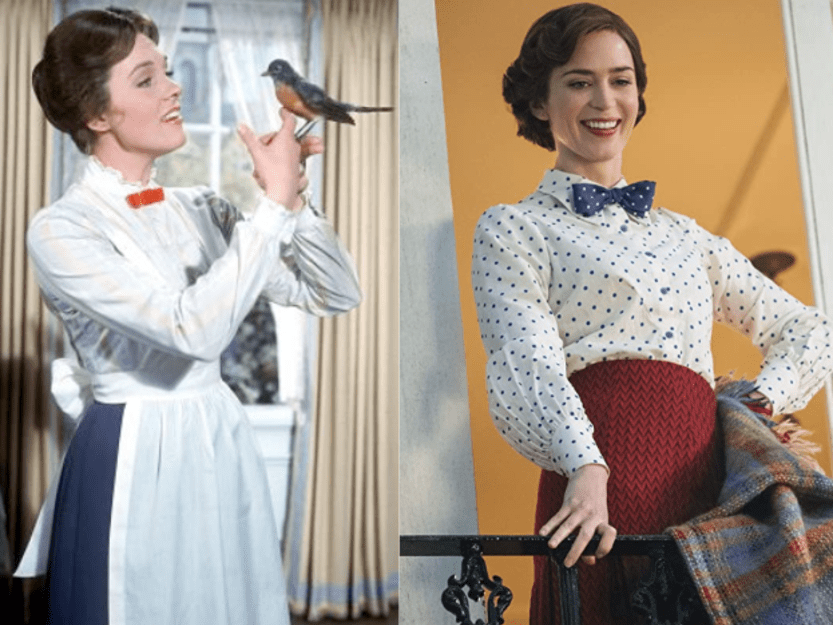 In 2018 Mary Poppins finally got a kind of remake sequel called "Mary Poppins Returns". Emily Blunt got into Julie Andrews's shoes and played Mary Poppins. While Blunt was able to bring some of the good old original magic back to life, she couldn't shine like the previous Mary Poppins.