5. Tim Curry Vs. Bill Skarsgård – Pennywise
Four years after Stephen King published his novel "IT", the novel moved to the tv screens as a miniseries in 1990. Tim Curry played the scary demonic clown Pennywise and he did it really well. Curry was creepy and scary as you want your clown to be.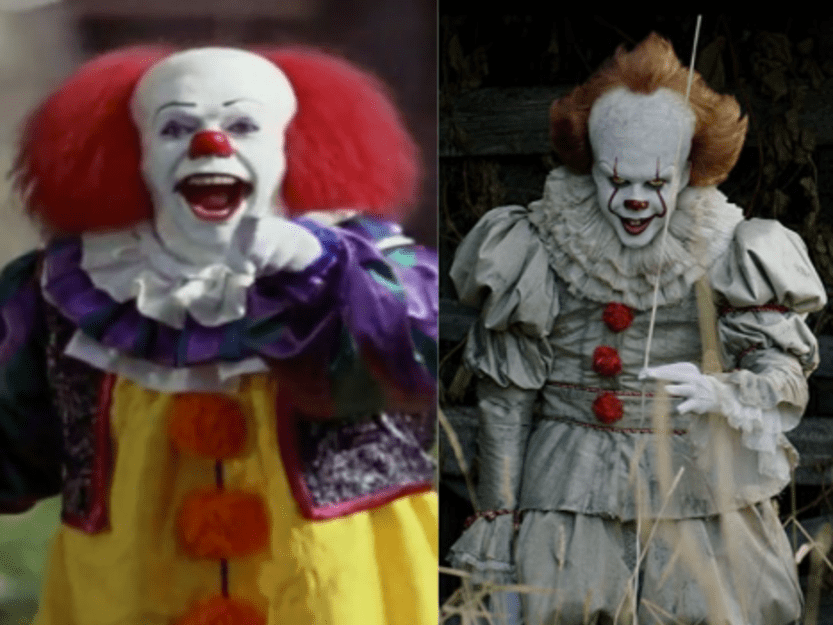 Close to 3 decades later, the movie "It" won to get a remake version in 2017. The viewers was so excited to watch their childhood horror movie and it turn out to be even better than old one. Bill Skarsgård played Pennywise and took the role to a whole new level. No wonder Bill won against Tim – The modern effects and the quality of movies over a mini TV series 30 year ago helped a little.