1. Sean Connery Vs. Daniel Craig – James Bond
When Sean Connery played James Bond in 1962's "Dr.No", he took a spy storybook and turned James Bond into an iconic character. He caught everyone's attention with just 3 words – "Bond, James Bond". Connery became a superstar and he kept playing James Bond across many hits in the series, such as, "From Russia With Love", "Goldfinger", "Thunderball", "You Only Live Twice" and "Diamonds Are Forever".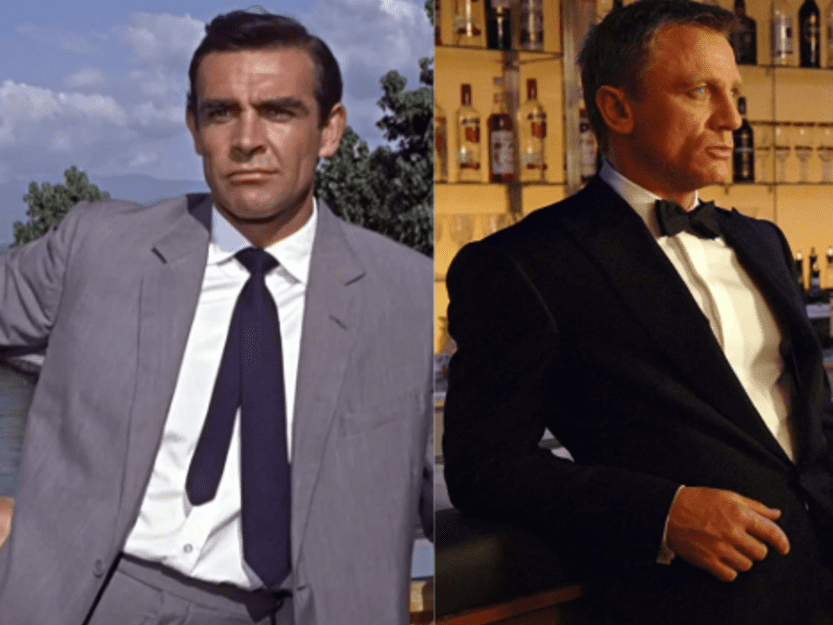 Sadly nothing last forever, In 1973, Sean Connery put down his spy cloths and Roger Moore tried to put them on. Unfortunately, the series couldn't achieve the same success without Sean Connery. In 2006 a new successor emerged – Daniel Craig. Craig managed to bring the series back to life with movies such as "SkyFall", "Casion Royale", "Quantum of Solace" and the upcoming "No Time to Die". But we can't ignore the fact that until Craig, no one could replace or get close to Connery's level. We think that Sean Connery won in this match.