January is going to be an exciting month for you. A new month means a fresh selection of movies and shows to get excited about. For the new year, Netflix is bringing a great number of original movies and series for you to watch. With a lot of content coming this month, there should be something that appeals to your taste. Even though Netflix faces competition from Hulu and Amazon, Netflix continues to offer more original content than its competitors. Whether you're looking for horror films, comedy, or drama, Netflix has got you covered. We have listed all new movies and series below arranged by the date of release.
Make sure to watch Brazen, Undercover, The Royal Treatment, and Neymar. These are all worth watching. Save the date and enjoy!
Here's everything new on Netflix in January 2022:
January 1
Chief Daddy 2: Going for Broke
Netflix will exclusively premiere the sequel to the blockbuster film "Chief Daddy," according to Ebonylife Films. The Beecrofts are back with more family drama, more secrets, and even more fun in the New Year!
The second sequel begins where the original left off, following the death of Chief Daddy, as another child appears, wanting to take everything that the Beecroft family treasures. The Beecroft clan must band together and face this new adversary and perhaps discover the real significance of family.
Other movies and series available to watch on January 1 include:
January 4
Action Pack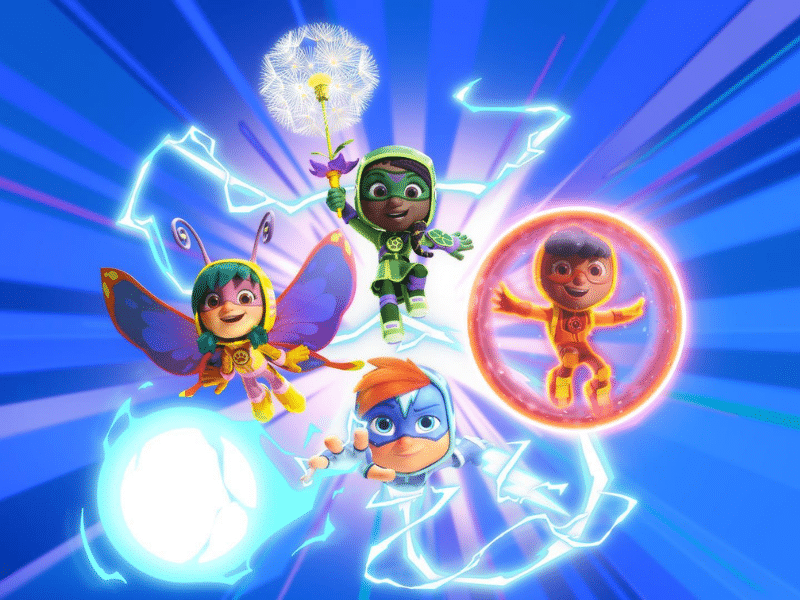 Action Pack is a pre-school animated series. It follows a group of heroic kids who use their superpowers to take on threats in Hope Springs. They implement the lessons taught by Mr. Ernesto at the Action Academy. Their mission is to bring out good in everything even villains! This will be fun especially for the children in the family.
January 5
Rebelde
If you're a fan of a Spanish series, then this series is for you. This is like the Elite series with a combination of the High School Musical. Rebelde is an upcoming Mexican teen drama television series based on the Mexican telenovela of the same name. The story talks about the students at an elite private school. The Lodge, a secret group at this Elite school, threatens to derail the first years' musical dreams.
January 6
The Wasteland
If you're in for a horror movie, then you'll love this Netflix film. This is a Spanish horror film directed by David Casademunt. The Wasteland talks about a family isolated from the rest of society. A frightening creature that feeds on fear has disturbed this family. Prepare to be terrified in this Netflix Original movie.
Other series available to watch on January 6 include:
January 7
Hype House
For social media lovers, Netflix has this controversial reality series. Hype House Netflix Series will provide you with stories of the most popular personalities on Tiktok and Youtube. Witness each content creator as they navigate love, fame, and friendship in this Tiktok household while creating content and living together.
January 10
Undercover: Season 3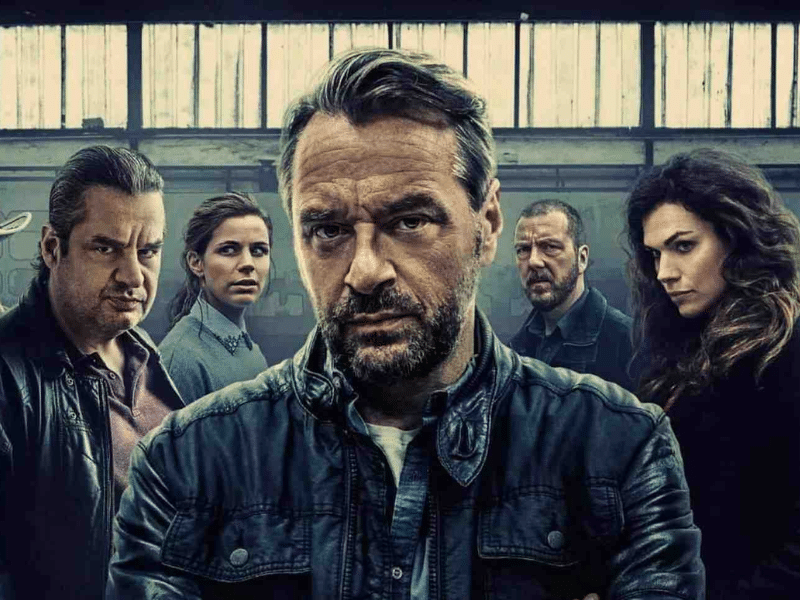 Netflix will have the third season of Undercover. Undercover is a Belgian-Dutch crime drama series about an undercover agent named, Bob. Bob reveals the criminal masterminds behind the world's greatest ecstasy trade with the help of the police. Bob, an ex-cop, undertakes yet another undercover job in order to avoid legal repercussions and begin a new life. He comes across Ferry Bouman, the famous drug lord who is now out of prison.
January 13
Brazen
This much-anticipated mystery-thriller stars Alyssa Milano, a name many viewers will recognize from her lengthy career. The story is based on the best-selling novel of Nora Roberts. The story begins when Grace receives an unusual request from her sister to return home. Returning to her family's home in Washington, Grace will soon realize that nothing is as it seems with her sister. Her sister who leads a quiet life as a schoolteacher reveals its shady side.
January 14
Riverdance: The Animated Adventure 
Riverdance is a 2021 computer-animated adventure film inspired by the dance show Riverdance. The story talks about the magical journey of a young Irish boy, Keegan, and his Spanish friend, Moya. This magical place taught them to appreciate Riverdance as a celebration of life. The show is one of the most successful theatrical productions of all time. It provides strong emotional guidance as to how kids can navigate the death of a loved one. It also celebrates the art of tradition and how values are passed down to generations. 
Other movies and series available to watch on January 14 include:
January 17
After We Fell
After We Fell is the third Netflix film in the 'After' franchise which tells the story of Hardin and Tessa, who are living together. Tessa and Hardin are living together, and their love is burning brighter than ever, but they are both insecure. Hardin had intended to take Tessa to London following their graduation, but Tessa has other ideas.
January 18
Mighty Express: Train Trouble
For all your junior Netflix users, Netflix has an animated Family show. The story follows Flicker, a tiny engine that is in charge of small rescues. Until one day, a special task was given to him to save his friends. Flicker tries to rescue his friends from a sneaky duo that tricked them and took over Mission Station. This show will surely be a treat to all your juniors.
January 19
El Marginal Season 4
Fans of El Marginal will be able to see the fourth season of their favorite series in the coming days. El Marginal is a police procedural Argentine television show. This series has three seasons so far, totaling 29 episodes. The first season didn't go well with viewers but the second and third seasons succeeded to impress their audience. The new episodes will show the continuity of the events that occurred at the end of season 3, in which the fire in San Onofre occurs. There will be eight chapters in total.
January 20
The Royal Treatment
If you're searching for something a little sweeter, The Royal Treatment might be precisely what you're looking for. This film will be led by Laura Marano (The Perfect Date) and Mena Massoud (Alladin). The story follows a New York hairdresser, Izzy. She was given a chance to work at the wedding of a charming prince. This charming prince is stuck obeying his family's desires and marrying someone that he doesn't want. This will be a perfect Netflix rom-com for this new year.
January 21
Ozark: Season 4, Part 1
Ozark season 4 will have part one landing on Netflix this coming January 21, 2022. The entire season will consist of 14 episodes. The next season will be the final chapter in the Byrde family's journey where they will face new huge hurdles. Ozark has received positive reviews from critics and audiences alike. It also has received two Emmy nominations for the Outstanding Drama Series. This will surely be a treat to all Netflix users for the new year.
Other movies and series available to watch on January 21 include:
January 24
Three Songs for Benazir
This documentary tells the story of Shaista, a young man who is a refugee living in modern-day Afghanistan. Shaista has recently married Benazir. He resides in a displaced person camp in Kabul. He struggles to balance his dreams of being the first from his tribe to join the Afghan National Army. His father and brother pressure him to start a family.
January 25
Neymar: The Perfect Chaos
Netflix has a new docuseries about the story of the Brazillian professional soccer player, Neymar. Neymar is one of the most well-known and well-paid athletes in the world. He has also become Brazil's National Team's second-highest goal score ever. Neymar also holds a number of world records in soccer such as the fastest-ever Olympic goal. In the 2016 games against Honduras, he scored after only 15 seconds. This is a must-watch series on Netflix in January. Netflix's docuseries will follow his career from an early age to the present day.
January 28
The Woman in the House Across the Street From the Girl in the Window
The trailer of this series received a lot of reactions from Netflix users. They couldn't get if this is a comedy or a serious horror film. This series is actually an upcoming American dark comedy thriller. It stars Kristen Bell as the heartbroken Anna, who lives every day in the same state. One day, while having a good drink, Anna saw something she didn't expect. She was taken aback when she saw a murder, or at least she thinks she did.
Other movies and series available to watch on January 28 include:
These are all the movies and series Netflix has to offer in January. Netflix is a great way to pass the time so scroll through Netflix and watch something new. It has brought in some iconic movies and series that promise entertainment galore. Netflix has a wide range of selections that everyone will surely enjoy. So, sit back, relax, and enjoy Netflix 'til you drop!
Check out some other movies available to watch right now