Netflix is the most popular streaming service in the world with millions of subscribers, and it's clear why. Netflix has always been a good resource for good movies, series, and TV shows. It has different genres, including romantic comedies, animated films, drama, and more. Whether you're looking for new Christmas movies on Netflix to binge on or you're in search of a heartwarming classic family movie, Netflix has something for everyone this Holiday Season.
Here is a list of the best Christmas movies on Netflix in 2021:
Love Hard is the perfect Christmas romantic comedy for couples to watch together. It's wholesome, hilarious, and leaves you a lot of feels. The story follows an LA journalist who falls in love with a guy on a dating app. She traveled to East Coast hometown to surprise him for Christmas only to find out that she's been catfished. Hilarity ensues when the guy who tricked her asked her to pretend to be his girlfriend over the holidays.
As Netflix wants to make sure that everyone will enjoy their Christmas Season, Netflix is giving us a gay holiday rom-com. The film follows a charming, young gay man who struggles to avoid his single status from his family. As a result, he convinces his best friend to pretend to be his boyfriend for the holidays. However, their plan quickly spirals out of control when Peter's mother sets him up on a blind date.
This film is the perfect feel-good movie to watch during the Christmas season. It will make you laugh and remind you that love can happen to anyone, during any time of year.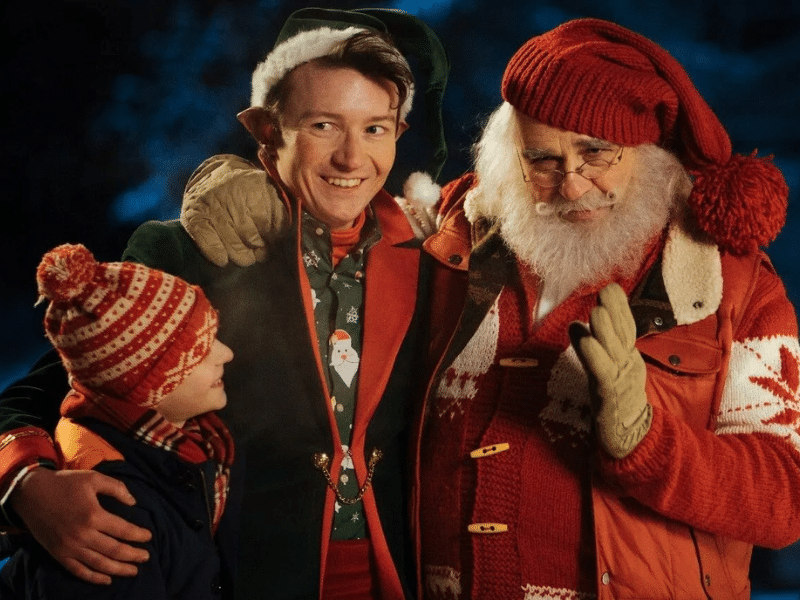 David and the Elves is a heartwarming film about a young boy named David. Unhappy with his new home where his parents seem to forget the meaning of Christmas, David finds solace when he met Elf Albert. David sets out on an exciting journey to his grandparents' home in the Tatra Mountains. Together with Albert the Elf, who escaped from Santa's land, they figure out what Christmas is all about.
Based on a bestselling book, A Boy Called Christmas tells the story of one boy's journey in search of his father. A reindeer and his pet mouse help him on a magical adventure through the frozen North. This movie has received a lot of praise for its strong performances, and creative visuals. It is one of the best Christmas movies on Netflix available to watch now.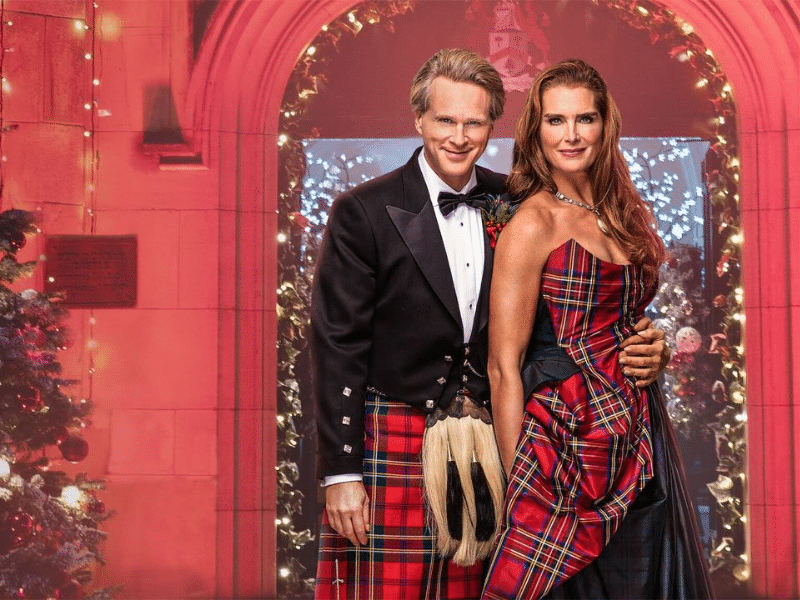 A Castle For Christmas is a Holiday rom-com, directed by Mary Lambert. The story follows a bestselling author Sophie Brown, played by Brooke Shields who travels to Scotland to escape the scandal of her latest work. She decides to visit the ancestral village of her grandfather where she falls for a castle. However, the prickly owner, Duke Myles, played by Cary Elwes, is hesitant to sell to a foreigner.
If you're up to a musical Christmas movie, "Jingle Jangle: A Christmas Journey" is a great option on Netflix. It talks about a toymaker who was betrayed by his apprentice and stole his invention and book. With the help of his granddaughter, he finds new hope and joy. Be prepared for some magical moments and catchy tunes.
Emma Roberts and Luke Bracey star as two lonely strangers who pair up to be each other's "holidate" for every festive occasion throughout the next year. However, there will be no strings attached, and there will be no expectations of anything more than some fun company. Like any movie that begins with a good plan, things will go south quickly. The movie has enough laughs along the way to keep you entertained.
This movie talks about a wealthy young man who pretends to be a ranch hand in order to convince a young farmer to sell her family's land. This girl named Callie is a hardworking woman who values her farm above all else. But after initially hoping to gain her trust, he didn't expect to fall in love with her.
This animated film won a lot of awards including Best Animated Feature and was created by the same person who made Despicable Me. It depicts the story of a self-centered postman stationed in an island town to the Far North. He discovers Klaus, a mysterious carpenter who lives alone in a cottage full of handmade toys. They create an unexpected union in the hopes of delivering happiness to a rundown, unhappy town.
If you're looking for a family-friendly Christmas movie to watch on Netflix, The Christmas Chronicles is a good choice. Kurt Russell stars as Santa Claus in this fun-filled comedy that the whole family can enjoy. When two kids manage to track him down on Christmas Eve, they end up on a wild adventure that will change their lives forever. Will they be able to save Christmas? This movie will get you into the Christmas spirit, complete with holiday cheer and heartwarming moments.
The Princess Switch is a rom-com film that will give you all the feels you need for the holiday season. It is a modern retelling of the classic fairytale "The Prince and The Pauper." Vanessa Hudgens plays two ladies who look alike – Margaret, Duchess of Montenaro and Stacy, the baker. They agree to swap places in order to acquire a taste of one other's lives.
Who would have thought an advent calendar could hold so much magic? The Holiday Calendar is a Netflix film about a photographer named Abby. She receives an antique magical advent calendar from her grandfather. As the day passes by, she starts to notice that each door seems to predict her future and that includes her love life.
This Netflix Original has been popular since its release. The film is about an American journalist who goes to work in the royal palace of a fictitious European country to cover the story of a young prince about to become king. However, she soon discovers that the real story is behind the curtain. The film has two sequels – A Christmas Prince: The Royal Wedding and A Christmas Prince: The Royal Baby. This is one of the best classic Christmas movies on Netflix.
There's a lot of new movies and series coming on Netflix this month. Check the full list here – New on Netflix in December 2021