Netflix announced its monthly release of new titles to stream on Netflix in December 2021. December is going to be a Netflix month, filled with tons of brand new series and movies for you to enjoy! With Netflix series such as Season 2 of the series "The Witcher" and Netflix films like "Don't Look Up" all coming out this month, there is something for everyone.
Let's take a look at what's coming on Netflix in December.
December 1
For the third and final season of Netflix's Lost in Space, Netflix is coming at you with even more alien face-palming action. The Robinson family will be put into perilous situations that will test their survival skills. This season, we're apparently going to finally learn what's the deal with the robots and why they seem to have a specific link with Will Robinson. In this final season, you'll also find out if the Robinsons can ever be reunited and protect Alpha Centauri from a robot invasion.
Other movies/series available to watch on December 1 include:
JoJo's Bizarre Adventure: STONE OCEAN — Netflix Anime
Kayko and Kokosh — Netflix Family
Kayko and Kokosh: Season 2 — Netflix Family
The Power of the Dog — Netflix Film
Are You The One: Season 3
Blood and Bone
Body of Lies
Bordertown: Mural Murders
Soul Surfer
Stepmom
Stuart Little 2
December 2
Because Netflix wants to make sure everyone enjoys their holiday season, Netflix is releasing a Gay Holiday Rom-Com. The story talks about finding love during the holidays. Single All the Way follows Peter, as he struggles to avoid his single status from his family and tries to cover it up with the help of his best friend. Things become a little more complicated when Peter finds himself in the heart of a possible love triangle.
Other movies/series available to watch on December 2 include:
Coyotes — Netflix Series
The Alpinist
Escalona: Season 1
Rain or Shine
The Whole Truth — Netflix Film
December 3
As much as we don't want this greatest Netflix series to end, Netflix is giving you just that. You'll have a few days left to be able to watch this money-stealing Netflix drama-thriller before Netflix ends it away for good. This last season will see the world's greatest heist attempt to escape with the gold in the building still surrounded by Police.
Will Rafael join the heist and fulfill their goal? Or will the police reject them before they're able to succeed? This is one of the best series on Netflix in December.
Other movies/series available to watch on December 3 include:
Cobalt Blue — Netflix Film
Coming Out Colton — Netflix Series
Jurassic World Camp Cretaceous: Season 4 — Netflix Family
The Great British Baking Show: Season 4 — Netflix Series
Mixtape — Netflix Film
Money Heist: From Tokyo to Berlin: Volume 2 — Netflix Documentary
Shaun the Sheep: The Flight Before Christmas — Netflix Family
December 6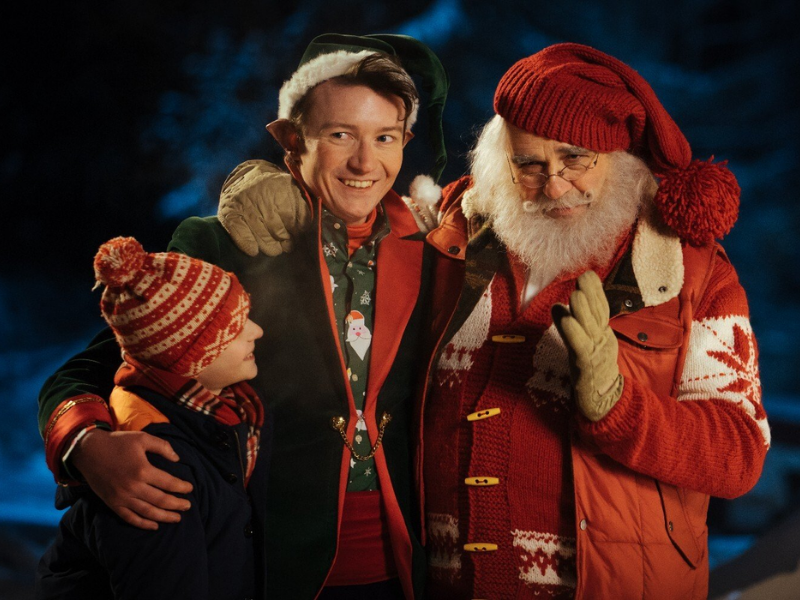 Another Christmas film for us this Holiday Season is David and the Elves. The story follows a young boy named David, who is unhappy this Christmas since he has moved to a huge city. His parents seem to have forgotten the meaning of Christmas. David resolves to make a change. David embarks on an adventure-filled trek to the Tatra Mountains, where his grandparents dwell. Together with Albert the Elf, who escaped from Santa's land, they figure out what Christmas is all about.
December 7
Netflix has released the trailer for DreamWorks Animation's Go, Dog. Go! Season 2. The second season will feature nine all-new episodes, as well as a special "Snow Dog, Snow!" holiday episode. This new season follows Tag Barker and Scooch Pooch as they race in Pawston for a great adventure. They will unite the community to plan a memorable 100th birthday party for Pawston and work to repair Sandra Paws' sleigh and save "Sniffs-mas!
Other movies/series available to watch on December 7 include:
Nicole Byer: BBW (Big Beautiful Weirdo) — Netflix Comedy
Centaurworld: Season 2 — Netflix Family
December 10
You're going to love these cute little wild animals this Holiday Season. This animated film tells the story of a group of Australia's deadliest creatures escaping from their zoo and going on a journey to the Outback. They wanted to settle in a place where they won't be seen as a monster and be loved for who they really are. Will they be able to survive in their quest to find their new home? Netflix is proud to announce the launch of "Back To The Outback", with a voice cast including Isla Fisher, Tim Minchin, Eric Bana, and more.
Other movies/series available to watch on December 10 include:
Anonymously Yours — Netflix Film
Aranyak — Netflix Series
How To Ruin Christmas: The Funeral — Netflix Series
Twentysomethings: Austin — Netflix Series
Saturday Morning All-Star Hits! — Netflix Series
Two — Netflix Film
The Unforgivable — Netflix Film
December 14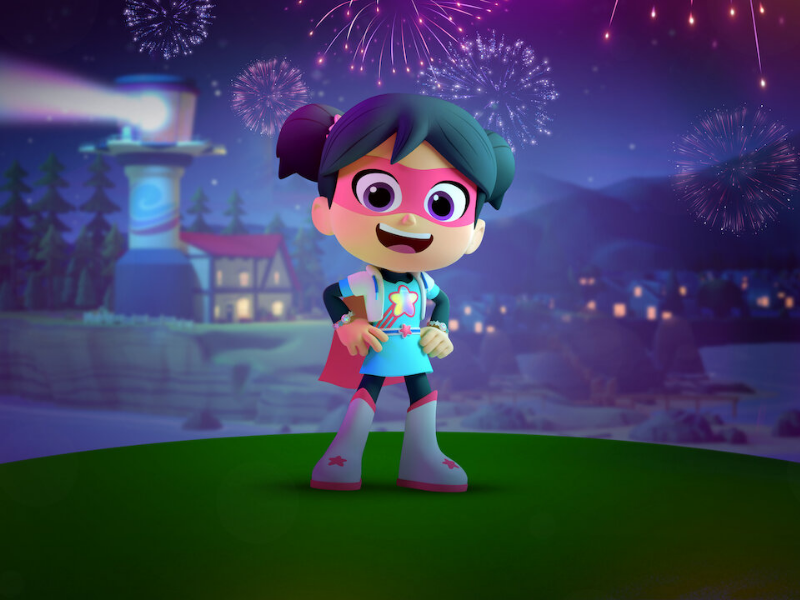 Netflix has something coming for your little junior this Holiday Season. Join Zoey and the Beam Team as they battle Summersette's most heinous criminals on New Year's eve. Zara, the cool cousin of Zoey, helps to save the day. This will surely provide hours of entertainment to you and your family.
Other movies/series available to watch on December 14 include:
The Future Diary — Netflix Series
Russell Howard: Lubricant — Netflix Family
Bonus Family Season 4
December 16
Are you a fan of the wonders of the ocean and the creatures that inhabit it? Netflix's new documentary film, Puff: Wonders of the Reef, delves into the wonders of the sea. The show follows a baby pufferfish as he explores all sorts of corals and reefs searching for a home. You'll be in awe of his journey and the beauty that Netflix has brought to film.
Other movies available to watch on December 16 include:
A California Christmas: City Lights — Netflix Film
A Naija Christmas — Netflix Film
Aggretsuko: Season 4 — Netflix Anime
Darkest Hour (2017)
December 17
With a couple of delays due to the pandemic, Netflix is excited to announce that the highly-anticipated Netflix series – The Witcher, will be coming to Netflix on December 17. Season 2 will see the addition of four familiar witches to the cast. This includes Vesemir, Eskel, Lambert, and more. The new season appears to contain the wild hunt, based on images taken by Redanian Intelligence during production. The Wild Hunt is the final enemies and subtitle of The Witcher 3.
December 21
Don Servando and his extended hippie family travel to the beach to spend Christmas with Alma's aunt, Doña Alicia. Doña Alicia is a demanding old woman who becomes Don Servando's ultimate foe. When Alicia's place in the family is called into question, Don Servando will go to any length to prove that she is a miserable person who only cares about herself, even if it means ruining everyone's Christmas.
Other movies/series available to watch on December 21 include:
Jim Gaffigan: Comedy Monster — Netflix Comedy
December 22
Say Bonjour to Netflix's newest season of Emily in Paris. Season 2 will pick up just where season 1 ended: Emily and Gabriel had just slept together, assuming Gabriel will leave for Normandy the next morning. Emily navigates the ugly repercussions of her affair with Gabriel, her friendship with Camille, and a new man in her life in the new Season 2 teaser. It promises fresh loves, old flames, and more drama.
December 24
This story follows two low-level astronomers working to warn the world of a comet threatening to destroy Earth. The sci-fi comedy movie has been written and produced by Anchorman's Adam McKay. With beloved stars, Leonardo DiCaprio and Jennifer Lawrence, this coming series on Netflix in December will be a treat.
Other movies/series available to watch on December 24 include:
1000 Miles from Christmas — Netflix Film
Minnal Murali — Netflix Film
The Silent Sea — Netflix Series
STAND BY ME Doraemon 2 — Netflix Film
Vicky and Her Mystery — Netflix Film
Zach Stone is Gonna Be Famous
Check out some cool movies and series from November by reading here – New on Netflix in November 2021