Netflix always keeps its subscribers entertained with an array of new movies and TV shows each month. Here are some highlights on Netflix in April 2022! There's the return of 'Russian Doll' and 'Elite', the feel-good family film 'The Last Bus', and the last season of 'Ozark'. Don't forget to also check out the new original anime movie Bubble, about a gifted young man who has a fateful meeting with a mysterious girl.
So, whether you're looking to watch a classic film or catch up on the latest series, there's something for everyone.
Read More: New on Netflix in March
Check out the list of new arrivals coming on Netflix in April and start planning your watching list.

April 1
Tomorrow – Netflix Series
Another South Korean series will be gracing the streaming service as 'Tomorrow' arrives on April 1st. The series is an adaptation of the South Korean webtoon of the same name by author Llama. It tells the story of a half-human, half-spirit young man who joined the Grim Reapers on a suicide prevention mission. He works with them as the youngest contract worker in the crisis management team of death angels. The series will have 16 episodes in total. Stars of the show include Kim Hee-seon, Rowoon, and Lee Soo-hyuk.
Other movies and series new on Netflix on April 1:
The Bubble
Battle: Freestyle
Celeb Five: Behind the Curtain
Trivia Quest
Apollo 10 1/2: A Space Age Childhood
The Last Bus
April 6
Jimmy Savile: A British Horror Story — Netflix Documentary
Netflix has been a hub for documentary films and series lately. This week they add another one to the list as 'Jimmy Savile: A British Horror Story' debuts on April 6th. The British DJ and television presenter were one of the most prolific sex offenders in history, with over 450 victims. This documentary is an in-depth look at his life and crimes and goes into how he managed to deceive an entire nation for four decades. It is a harrowing tale that is sure to leave a mark.
Other movies and series new on Netflix on April 6:
The Ultimatum: Marry or Move On
Green Mothers' Club
April 7
Return to Space — Netflix Documentary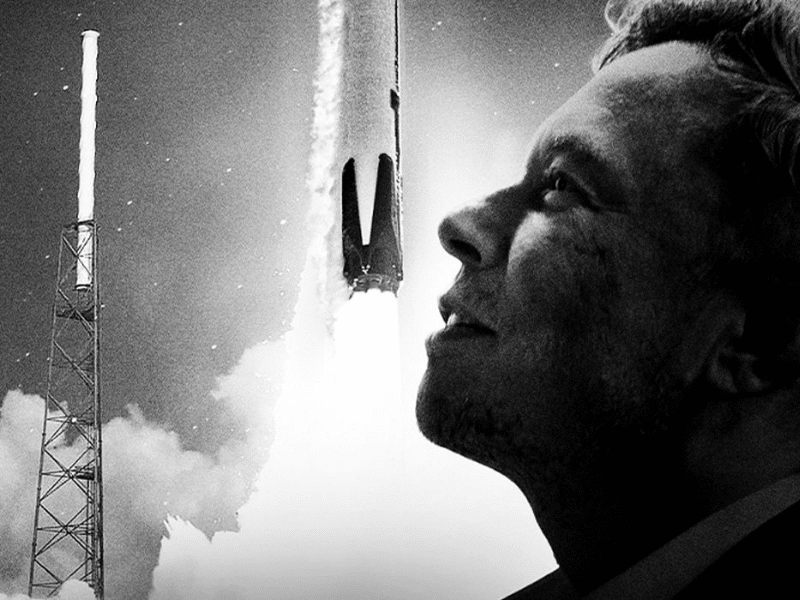 Another documentary coming on Netflix in April is 'Return to Space'. The documentary follows Elon Musk, the controversial billionaire, as he strives to revive America's ambition of space exploration. The documentary will also follow Musk's SpaceX project from its inception to completion, as well as the hurdles faced by the crew that worked to make Musk's celestial ambitions a reality. Elizabeth Chai Vasarhelyi and Jimmy Chin, who both won Oscars for their work on the documentary Free Solo, directed the film.
April 8
Elite: Season 5 — Netflix Series
The Spanish series Elite returns for its fifth season on April 8th. The series has been a hit ever since it first aired in 2018. It has been praised for its accurate portrayal of teenage life, as well as its suspenseful storylines. Season 5 will pick up right where the fourth season left off, with characters trying to deal with the aftermath of Armando's brutal murder. New characters will be joining the cast and that means more drama, a new mystery, and new secrets.
Other movies and series new on Netflix on April 8:
Metal Lords
Tiger & Bunny 2
April 9
My Liberation Notes — Netflix Series
My Liberation Notes follows three siblings who want to escape their dead-end lives and how their lives are changed by the arrival of a mysterious stranger from out of town.
Lee El plays Yeom Ki Jung, the eldest sibling, whose life is filled with complaints, and wants to find love. Lee Min Ki portrayed Yeom Chang Hee, the middle sibling who had hoped for an exciting life in the city but now lives aimlessly without any ambition. Lastly, we have Kim Ji Won as Yeom Mi Jung, the youngest sibling who is introverted and timid and would like to be liberated from her boring life.
April 13
Our Great National Parks — Netflix Documentary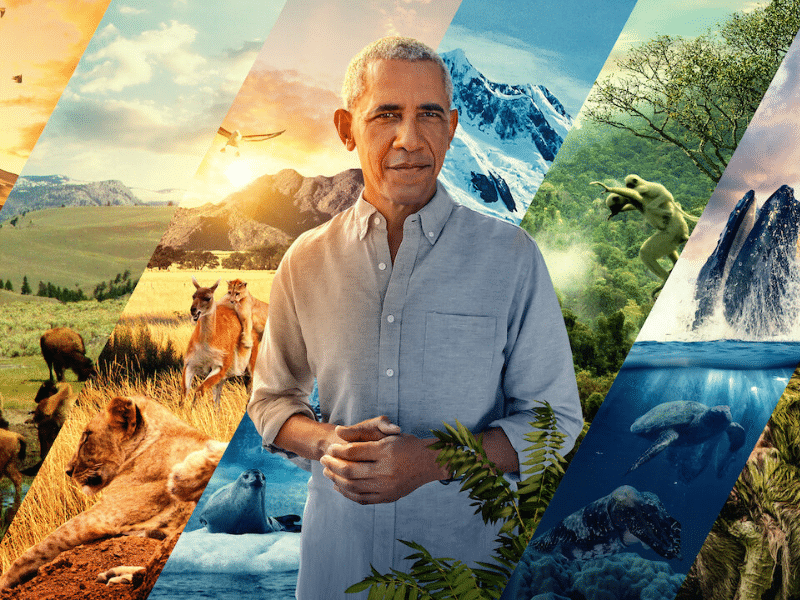 Narrated by President Barack Obama, Our Great National Parks takes a look at the natural beauty of different national parks and wild spaces around the world. The show will feature international parks such as Gunung Leuser National Park in Indonesia and Tsavo National Park in Kenya. The show will focus on meaningful change and preservation in addition to exhibiting the natural beauty of these sites.
April 15
Choose or Die — Netflix Film
Choose or Die stars Iola Evans (The 100) and Asa Butterfield (Ender's Game) as two people who come across an old video game that isn't what it appears to be. In the attempt to claim the tempting prize money that is up for grabs, the two quickly find out that the game is far more dangerous than they could have imagined. It showcases a tense game of life and death with the combination vibes of Jumanji and Saw.
Other movies and series new on Netflix on April 15:
Anatomy of a Scandal
Heirs to the Land
April 19
Pacific Rim: The Black: Season 2 — Netflix Anime
The anime series Pacific Rim: The Black returns for its final and second season on April 19th. Season 2 will explore the journey of the two siblings, Taylor and Hayley, as they battle to cross a dangerous territory controlled by a blood-thirsty cult. The siblings are now accompanied by a teenage assassin and the mysterious human/kaiju hybrid bOy. Season 2 promises more intense action and drama than ever before.
April 20
Russian Doll: Season 2 — Netflix Series
Netflix's hit series Russian Doll is set to return for its highly anticipated second season after a three-year break. Season 2 would pick up four years after Nadia's fatal 36th birthday celebration when she was put into a Groundhog Day-like situation in which she died over and over again while attempting to break free from a time loop. Nadia (Natasha Lyonne) and Alan (Charlie Barnett) will discover a time portal in New York in the new season, forcing them to confront their past in an even more grueling process.
April 22
Heartstopper — Netflix Series
If you're looking for some romantic LGBTQ drama to watch on Netflix in April, look no further than Heartstopper. The series follows the story of two young men, Charlie and Nick, as their unlikely friendship turns into something more. As they navigate the ups and downs of teenage love, they must also confront the challenges that come with being different in a world that isn't always so kind.
Other movies and series new on Netflix on April 22:
Along for the Ride
Selling Sunset: Season 5
April 27
Silverton Siege — Netflix Film
Based on a true story, Silverton Siege follows the 1980 events that took place in South Africa. It tells the story of a man out for vengeance after his parents were unjustly assassinated by cops. While knee-deep into his plans to get revenge on the South African authority, he realizes he and his two trusted allies have been drawn into a trap. Even so, he persists in his quest for justice, even if it means sacrificing his own life.
April 28
Bubble — Netflix Anime
Anime fans on Netflix will be excited to hear that the streaming service is releasing a new series called Bubble on April 28th. Bubble is set in Tokyo, Japan, following a catastrophic event in which bubbles rained down upon the world and defied the rules of gravity. When a young man was saved from an accident by a mysterious girl named Uta, the pair then hear a unique sound audible only to them.
April 29
Ozark: Season 4 Part 2 — Netflix Series
It's time to bid farewell to the Byrdes and their criminal empire. Ozark: Season 4 Part 2 is set to be the final season of the hit Netflix series. The seven remaining episodes will pick up after the shocking events of the first half. We will find Marty and Wendy in too deep with the cartel, while Ruth is out for revenge for her business partner and cousin.
Other movies and series new on Netflix on April 29:
Grace and Frankie: Season 7 – The Final Episodes
Honeymoon with My Mother
More to Watch