Valentine's Day is almost here and the internet has some great Valentine's Day movies for you to stream. We have selected some of the most romantic Valentine's Day movies for you to watch. These movies include a mix of comedies and romantic dramas. Whether you're spending Valentine's Day with a significant other or with your family, these Valentine's day movies will be sure to keep you entertained. So grab some movie snacks and enjoy Valentine's Day with these great movies.
Titanic
One of the most iconic Valentine's day movies, Titanic, is a tragic love story that will make you cry. It's James Cameron's Oscar-winning masterpiece that sets the standard for romantic movies. This Valentine's day movie has it all: romance, drama, and tragedy. Titanic tells the story of the epic romance between two star-crossed lovers from completely different social classes, Jack and Rose. As the Titanic begins to sink during its maiden voyage, their love deepens and they must fight against all odds to be together. If you've never seen Titanic before, this coming Valentine's Day is your perfect chance.
The Notebook
The Notebook is a romantic drama that will have you on the edge of your seat. This Valentine's Day movie is based on the best-selling novel by Nicholas Sparks, which follows two young lovers who are separated by social class and family opposition. Their love is tested again and again as they struggle through their separation, World War II, and more. The Notebook is an emotional Valentine's Day movie that is sure to touch your heart. Prepare yourself for romance and real tears while watching this Valentine's Day movie.
The Vow
This Valentine's Day movie is based on a true story about a young woman who loses her memory in an accident. She struggles to remember her husband or their marriage. Despite the difficulties, her spouse is determined to repair their relationship and rebuild it. As they fall in love all over again, the couple must figure out how to forge ahead despite the life that keeps getting in their way. The Vow is Valentine's Day movie that will make you laugh and cry as it shows the power of love.
To All the Boys I've Loved Before
Based on the young adult novel by Jenny Han, To All the Boys I've Loved Before is Netflix's Valentine's Day movie that you won't want to miss. This Valentine's Day movie follows Lara Jean, a high school junior whose love letters are sent out accidentally. As she deals with her secret crushes, she must learn how to handle her feelings and find real love. This Valentine's Day movie is sure to be loved by younger audiences.
Someone Great
This Valentine's Day movie, Someone Great, is full of friendship and love. This Valentine's day movie follows Jenny (Gina Rodriguez), who has recently broken up with her long-term boyfriend (Lakeith Stanfield). As she adjusts to her single life, Jenny invites her two best friends for one last outrageous adventure in New York City. This Valentine's Day movie focuses on Jenny's life as a single woman and her pursuit of happiness.
Valentine's Day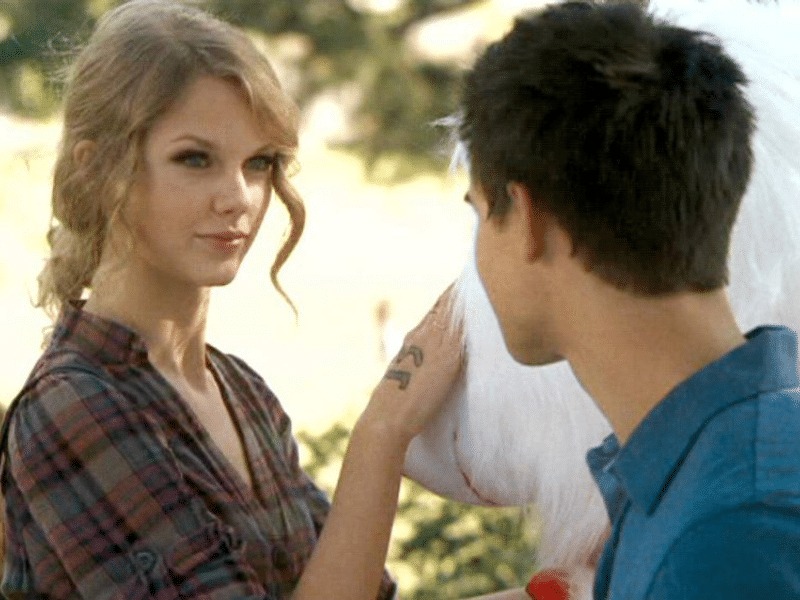 This romantic comedy movie follows the lives of several couples as they navigate their relationships and find love. Valentine's Day also explores the events happening around Valentine's Day as all of these couples wait for this special holiday to express their love. As the holiday unfolds, they experience first dates, longtime commitments, and connections to old flames. With a great cast like Anne Hathaway, Julia Roberts, and Bradley Cooper, Valentine's Day is a must-watch Valentine's day movie.
The Fault in Our Stars
The Fault in Our Stars is a must-see tearjerker. This Valentine's day movie tells the story of Hazel and Gus who meet in a cancer support group. They both have the same sharp wit and a passion for literature. As they go through difficult times together, their love blossoms. This Valentine's day movie will have you rooting for their relationship all throughout.
Midnight Sun
How far would you go for love? Midnight Sun is Valentine's Day movie about a 17-year-old who has been sheltered from the world due to a life-threatening sensitivity to sunlight. As she dreams of falling in love one day, she meets Charlie and they form an intense bond that deepens into something more. The two lovers must overcome many challenges to be together.
Love, Simon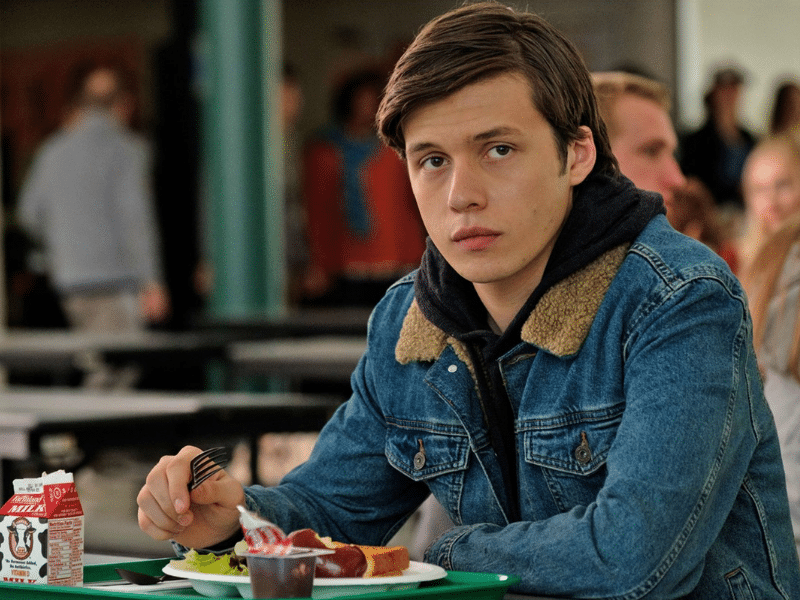 Love, Simon is Valentine's Day movie that will inspire you to love who you are and not let anything stop you from being yourself. This movie follows Simon (Nick Robinson), a closeted gay teenager who has trouble opening up to people due to his own insecurities. As he becomes friends with another student online, he is inspired to become brave in his own life. This movie will inspire you to be true to yourself!
A Walk to Remember
This is another great movie based on the novel written by Nicholas Sparks. A Walk to Remember follows Landon, a rebel who is forced to join the school choir as punishment for his misbehavior. He falls in love with Jamie but must deal with many conflicts to be with the girl of his dreams. This Valentine's day movie is full of romance and drama so it is sure to please Valentine's Day movie lovers!
I Still Believe
This Valentine's day movie is filled with inspiration and hope. It is a true-life story of Christian music star Jeremy Camp and his journey of love and loss. Critics gave it mixed reviews, praising it for depicting faith in the face of adversity. If you are looking for Valentine's Day movie that will inspire you, this might be the Valentine's day movie for you!
Me Before You
Me Before You is a movie that will keep you captivated throughout. This movie follows Louisa Clark who lives in a small town. She starts working for Will, a handsome man with a disability who believes he can no longer live his life to the fullest. As the movie unfolds, they grow closer together and she helps him live life to the fullest and discover things he never thought were possible.
A Star Is Born
A Star Is Born is a movie about love, romance, and music. This Valentine's day movie follows a washed-up country singer who falls in love with a girl with a beautiful voice, Ally. As they start to grow closer together, he helps her live out her dreams of becoming a famous singer. However, as time goes by and Ally's career is taking off, their rocky relationship is put to the test.
Other Valentine's Day Movies to Watch
Read More