Netflix brings the heat in March with a new lineup of movies and TV shows. Get ready for plenty of laughs with "Once Upon a Time Happily Never After" and an extra dose of love with the return of "Bridgerton" for its second season. In addition to all the new titles, Netflix is also bringing back some old favorites. So, whether you're looking to watch a classic film or catch up on the latest series, there's something for everyone. Check out the list of new arrivals and start planning your watching list for March!
Let's take a look at what's coming on Netflix in March 2022:
March 1
Worst Roommate Ever — Netflix Documentary
If you are fond of true crime documentaries, Netflix has plenty to keep you occupied with the release of Worst Roommate Ever. The new limited series comes from Blumhouse Television. It revolves around four seemingly ordinary people who seemed so nice but turn out to be the worst roommates imaginable. With lies, theft, and violence, this series is sure to keep you on the edge of your seat.
Other movies and series new on Netflix on March 1:
The Shawshank Redemption
Shooter
Shrek
Battleship
Christine
Coach Carter
Freddy vs. Jason
March 2
Against The Ice — Netflix Film
This new Netflix film is based on the true story of Denmark's 1909 polar expedition. Peter Flinth directed the film, which was filmed in Iceland. It tells the story of the two Danish explorers as they fought for their survival in one of the most treacherous environments on Earth. Against The Ice is a heart-pounding adventure that is sure to keep you entertained. Game of Thrones Nikolaj Coster-Waldau and Peaky Blinders Joe Cole stars team up for this new Netflix movie.
Other movies and series new on Netflix on March 2:
The Pirates: The Last Royal Treasure
Savage Rhythm
March 3
The Weekend Away — Netflix Film
The Weekend Away is an upcoming Netflix original thriller film directed by Kim Farrant. It is based on the novel of the same name by Sarah Alderson. It talks about the two best friends who go on a weekend getaway to Croatia. However, things quickly take a turn for the worse when the other woman finds herself in the middle of a murder mystery. In her quest to clear her name and learn the truth, she uncovers a devastating secret.
Other movies and series new on Netflix on March 3:
The Parisian Agency: Exclusive Properties: Season 2
Surviving Paradise: A Family Tale
Whindersson Nunes: My Own Show!
March 4
Pieces of Her — Netflix Series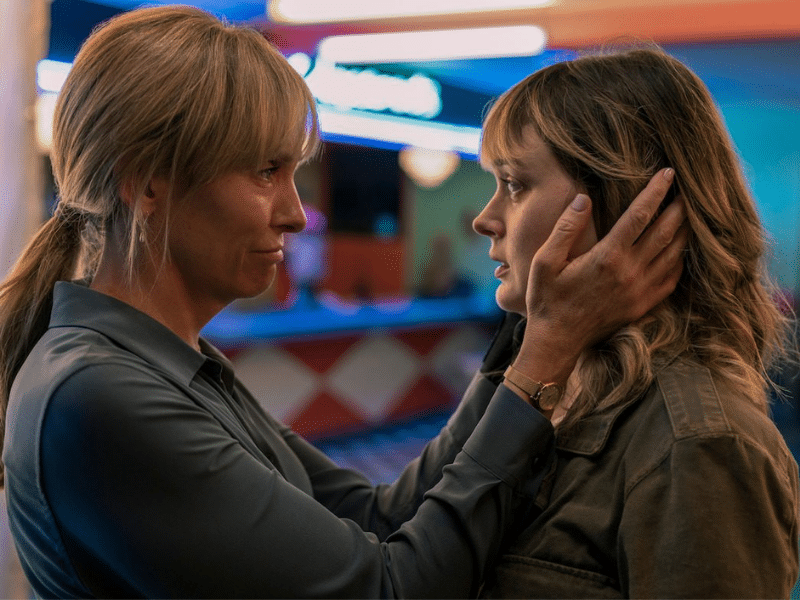 Pieces of Her tells an engrossing story of a violent crime involving a mother and daughter. The series is based on the book of the same name by Karin Slaughter. It follows the story of Andrea who is caught up in a tragic mass shooting at a small diner. As Andrea begins to unravel her mother's actions on that very day, she soon realizes that everything she thought she knew about her mother was a lie. The series is set to star Toni Collette and Bella Heathcote.
March 9
The Last Kingdom: Season 5 — Netflix Series
New on Netflix in March comes the fifth and final season of the historical fiction series, The Last Kingdom. As Season 5 begins, King Edward continues to pursue his goal of uniting the Saxon Kingdoms in order to fulfill his late father's dream. This historical epic promise plenty more of the gorgeous scenery and battle scenes that have made the show a fan favorite. The final season is set to comprise ten episodes with fresh faces.
March 11
The Adam Project — Netflix Film
One of the most anticipated Netflix originals of March is The Adam Project. It tells the story of Adam Reed, played by Ryan Reynolds who time travel's in order to save the future. He teams up with his younger self and his late father in this roller coaster journey. Joining Reynolds in the cast are Mark Ruffalo, Zoe Saldana, and Jennifer Garner. The series is set to be a mix of sci-fi, comedy, and action and is sure to be a hit with Reynolds' fans.
Other movies and series new on Netflix on March 11:
Formula 1: Drive to Survive, Season 4
Life After Death with Tyler Henry
Once Upon a Time Happily Never After
March 15
Team Zenko Go — Netflix Family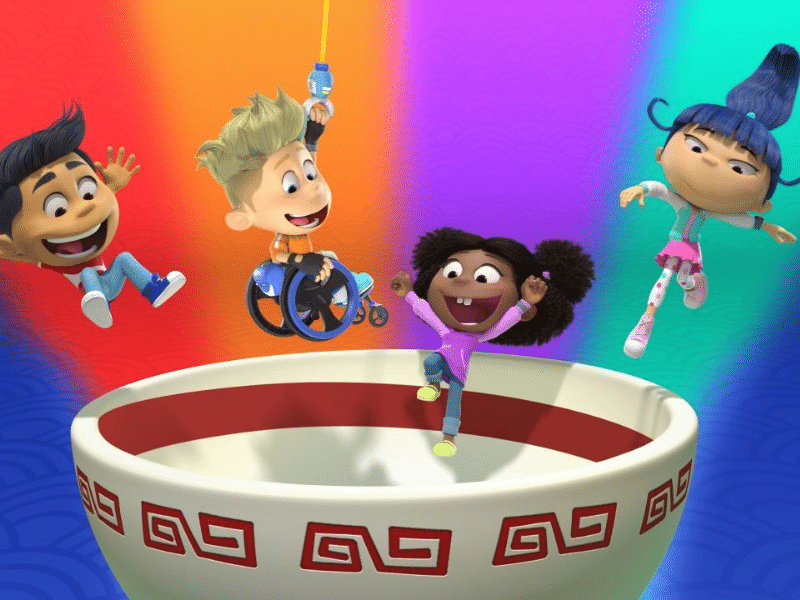 If you're looking for a new Netflix family movie to watch in March, Team Zenko Go is a perfect choice. The story follows preschool superheroes who go undercover to help their community through random acts of kindness. Auntie Yuki, their mentor, has given these children a unique set of talents that enable them to perform good things. Together, the four kids strive to make their town the happiest place to live. This fun and action-packed series is perfect for kids and is sure to keep them entertained.
Other movies and series new on Netflix on March 15:
One Piece Film: Strong World
Catherine Cohen: The Twist…? She's Gorgeous
March 17
Rescued by Ruby — Netflix Film
Grant Dustin (The Flash) stars in this heart whelming dog movie. The movie is based on a real-life story. It follows the story of a fluffy shelter dog, Ruby, and Dan, a K9 search and rescue team aspirant. Ruby is running out of hope after being returned seven times but fate steps in when she's saved by Dan. The two form an unlikely bond that helps them both save lives. This feel-good movie is perfect for animal lovers and is sure to leave you with a warm feeling inside.
March 18
Black Crab — Netflix Film
A new Swedish movie on Netflix in March is the dark and thrilling Black Crab. It is an adaptation of Jerker Virdborg's thriller novel of the same name. In a frozen post-apocalyptic setting, six soldiers head on a dangerous mission hoping to end the war for good. Equipped with weapons and ice skates and unaware of what they're carrying, the group faces danger on every step as they come closer to their target. This story will make us feel the brutality of war and the things soldiers have to go through, all while being set in a breathtaking landscape. This intense movie is perfect for those who love a good thriller.
Other movies and series new on Netflix on March 18:
Rabbids Invasion Special: Mission to Mars
Space Force: Season 2
Standing Up
Thomas & Friends: Race for the Sodor Cup
March 25
Bridgerton: Season 2 — Netflix Series
After a few years, Bridgerton is finally back for a second season. Bridgerton season 1 is the most popular Netflix series, recording the most hours viewed within the first 28 days, beating Stranger Things and The Witcher. The second season takes its inspiration from the second book, The Viscount Who Loved Me. It focuses on Daphne Bridgerton's brother Anthony and his pursuit of love. With love, loss, and secrets, this series has it all. If you're a fan of period dramas, make sure to add them to your binge list.
Missed the list of Netflix movies and series this February 2022? Check out this article here – New on Netflix in February