Steam is a digital distribution platform for video games that allows users to purchase and download games. There's no doubt that Steam is the go-to platform for PC gamers. With a massive library of games and a community that's always ready to game, it's easy to see why Steam is so popular. But what are the most played games on Steam? According to the latest stats, these are the ones that have been played the most. Keep reading to see if your favorites made the list. This list includes both free-to-play and paid games.
Read more: Top 10 PC Games of All Time
Here are the Most Played Games on Steam:
CSGO is a multiplayer first-person shooter developed by Valve and Hidden Path Entertainment. If you want to experience solid FPS playing, then this is a game you have to consider. Valve updates the game on a regular basis, and with the latest operation release, it boosted players even higher. CSGO is a free-to-play game that gives you an immersive experience with its well-designed maps, characters, and solid gameplay. It has amazing graphics with very fast-paced gameplay. The player is equipped with a wide variety of weapons and tools to engage in combat such as firing, throwing, and stabbing. It also features different game modes, all of which have distinct characteristics specific to that mode.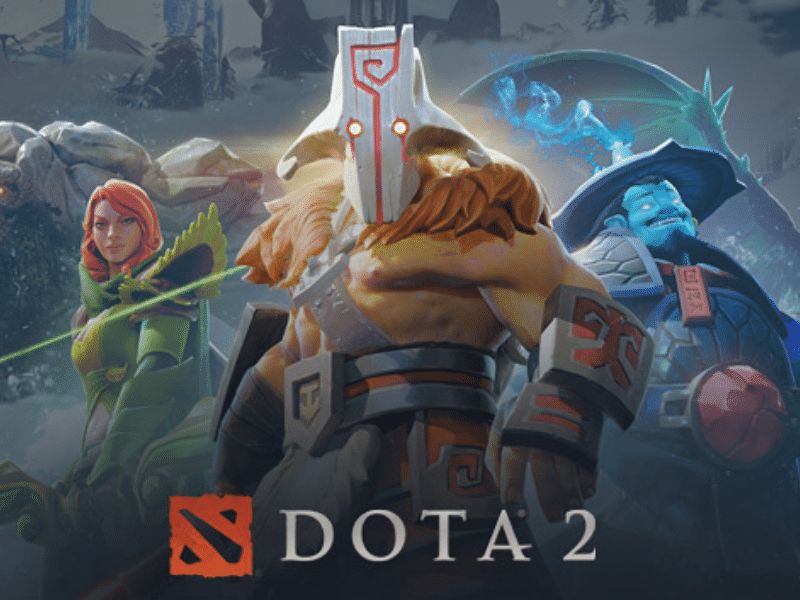 DOTA 2 is your ultimate entry into the world of MOBA (multiplayer online battle arena) games. It is the second oldest game on this list next to CSGO. This free-to-play game allows players to choose from more than a hundred heroes to conquer the enemy team. Your team will be at an advantage in terms of strategy and gameplay if you choose your heroes wisely. The graphics is well-developed and has amazing details that showcase all the different effects during combat scenes. Players can also purchase virtual items to customize their heroes. It's easy to learn the gameplay but it's hard to master. That's why this game has such a huge following and it keeps creating more fans as the years go by. Dota 2 has so much content and offers players loads of excitement.
Apex Legends is a free-to-play hero shooter game developed by Respawn Entertainment. The main aspect of this game that makes it stand out from its competitors is its characters and intuitive gameplay. Each character has a unique set of abilities and playing styles with the aim to be the last player or team standing. Apex Legends received positive reviews from critics, with many complimenting its gameplay, progression system, and fusion of elements from various genres. A mobile version of the game titled Apex Legends Mobile has also been announced. Respawn has yet to announce an official release date for the game.
Rust is a survival game developed by Facepunch Studios. It has amazing realistic graphics with hours of fun gameplay for players to enjoy. Rust was released way back in 2018, and since then it has received several updates that have improved the overall performance of the game. For you to survive in the world of Rust, you will need to collect resources such as food and wood, build shelter, fight other players, and escape from danger. This game is great for people who enjoy watching the survival aspect in movies and videos. It is very addictive and it provides hours of gameplay that can keep you entertained for days on end. Players can join clans to form a team and take on other clans. This is one of the most played games on Steam in 2022 and it's easy to see why.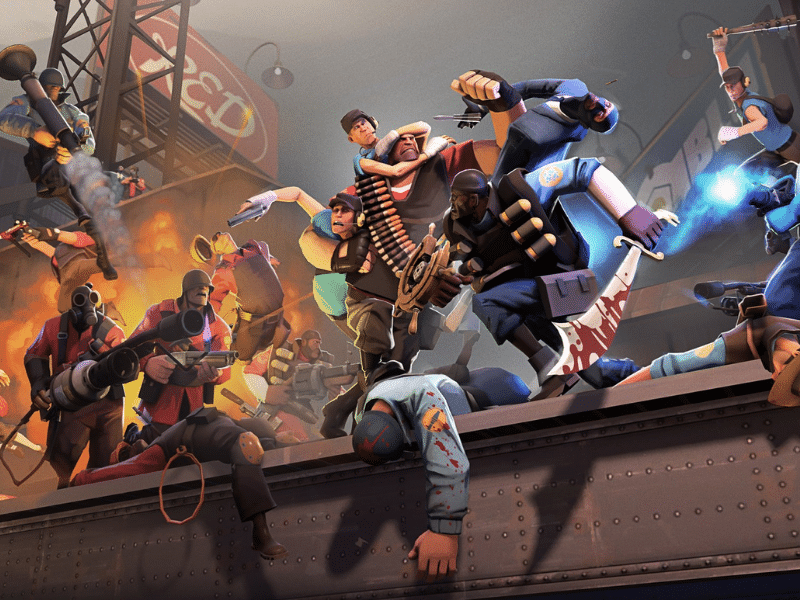 Team Fortress 2 is a team-based multiplayer first-person shooter developed by Valve Corporation. It has very simple yet fun gameplay with creative weapons and characters to choose from. This game gives players the opportunity to join one of the nine distinct classes in a team deathmatch scenario. Every class has specific abilities and attributes that can assist teammates. The graphics are cartoonish but it's very well done and fits the overall theme of the game perfectly. Players can now earn goods simply by playing the game, thanks to the expansion of the unlocking system into a random drop system. This game has so much fun content for players to enjoy.
Destiny 2 is a sequel to the original game released in 2014. It features great graphics with amazing details that showcase all the action during combat scenes. Players will encounter numerous quests and activities in player versus environment and player versus player mode. The worlds, characters, and enemies in this game are really well-developed and fun to interact with. Destiny 2 features a more optimal way of matchmaking called Guided Games. Using this feature, players can look for clans that require additional members for activities like strikes, dungeons, or raids.
New World is a massively multiplayer online role-playing game featuring three factions. These factions are Marauders, Syndicate, and Covenant. The game is set on a fictional island in the Atlantic Ocean known as Aeternum Island. Players will be able to impress their faction by working hard on quests, hunting monsters, improving crafting skills, and exploring the map filled with ancient mysteries. There are countless strategies to survive in this game since players can choose their own style of combat depending on which faction they decide to join.
MIR4 has gained a lot of popularity among players since its release last year. This is because the developer WeMade has branched out into cryptocurrency. Playing this game will have players acquire a blockchain-based currency called Draco. You can get this Draco by collecting enough dark steel by literally mining it in the game. The more tasks you complete and the more you spend time in the game, the more dark steel you will get. You may then exchange Draco for real money through a certain process. The game offers gorgeous graphics and the classes of characters to pick from are eye-catching. It is one of the Best Play-to-Earn Games that you can play now with no necessary investment needed.
No one will ever get tired of playing Grand Theft Auto V. This game is already popular, but it will continue to dominate the Steam charts in 2022. GTA 5 is a game that has shaped PC gaming with its open-world design and storytelling. With its appealing graphics, amazing character design, and great background music, it's hard to get bored with GTA V for hours on end. This game offers players the option to explore the world of Los Santos and Blaine County. Players can play the roles of three characters belonging to different backgrounds and they will be able to switch their playable characters at any time. The story has heist sequences, and many missions involve shooting and driving gameplay.
Halo Infinite is a first-person shooter developed by 343 Industries. It has been one of the most anticipated games out there since it was first announced three years ago. This game is part of the Halo series which can be played on various consoles including Xbox and PC. It features a gorgeous map that promises more fun gameplay with tactical action and new challenges to explore. Halo Infinite also swaps out the loadouts and armor abilities of prior games for a few new picks, including the grappling hook, which is by far the most valuable of these tools.
Read more: Best Xbox Series X Games of 2021