The Xbox Series X is becoming popular again this week as some of the biggest retailers are restocking this console. This article will be dedicated to those new and returning gamers, as we discuss some of the most anticipated Xbox Series X games that you can play right now.
Here are the best Xbox Series X Games of 2021:
Assassin's creed Valhalla is an open-world adventure game published by Ubisoft.
In this game, you'll play as Eivor, a Viking warrior tasked with establishing a new home for his clan in England's Dark Ages.
Enjoy the game and raid your enemies and create a kingdom in 4K resolution at 60 frames per second. You will surely like the magnificent lighting and dense atmosphere of each setting.
With major improvements to animation and the overall gameplay, Valhalla is looking much better than its previous games.
The list will not be complete without mentioning Halo: The Master Chief Collection. It includes Halo: Combat Evolved, Halo 2, Halo 3, ODST, Halo Reach, and Halo 4. This means that you'll have six Halo games in one. This game is a must-have for Xbox fans.
Thanks to its optimizations, the game runs at 120 frames per second at a maximum resolution of 4K on Series X.
Additionally, the game now features enhanced split-screen play for couch multiplayer and co-op, as well as a FOV slider.
For those gamers who haven't played Halo before, it's a great way to experience some of the greatest first-person shooter games ever made.
When it comes to racing, there's nothing quite like Forza Horizon. The developer Playground Games has done such a good job optimizing the open-world racing game. So good that it takes advantage of Xbox Series X's power to create a stunningly beautiful rendition of Britain.
Forza Horizon 4 runs smoother on the Xbox Series X, easily hitting 60 frames per second with its 4k resolution. With improved reflections, shadows, and particle effects, the game looks even better.
This is one of the best racing games you can play to date.
Watch Dogs: Legion is an open-world action-adventure video game that was published by Ubisoft.
Explore the magnificent London and its iconic landmarks, such as Trafalgar Square, Big Ben, and the London Eye. Players are also free to choose who they want to be in this action-packed game. You can play as anyone from an MI6 agent to a tough bare-knuckle fighter.
The game supports a 4K resolution, allowing players to get as near to real-life experiences. Combined with the Raytracing tech that was used in the game, it offers a seamless, cinematic gameplay experience.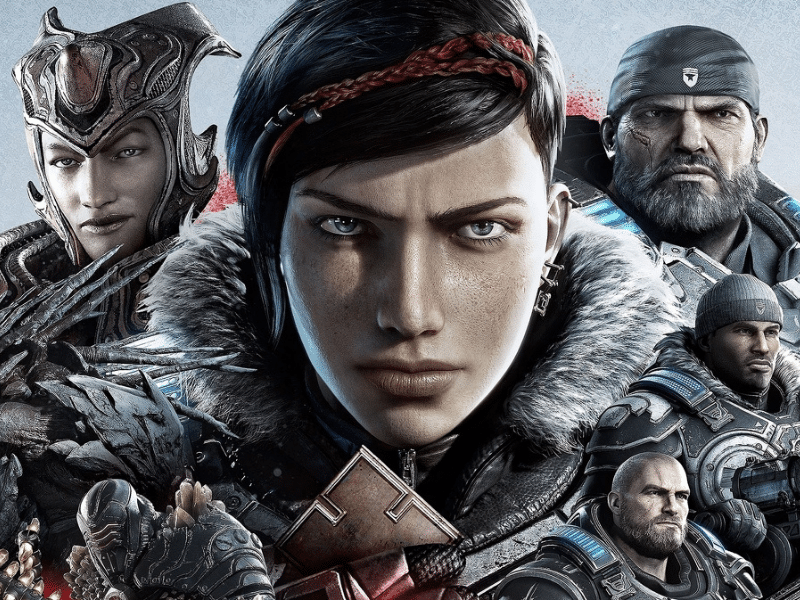 Gears 5 was meticulously remastered for the Xbox Series X, and it shows. It is a third-person shooter video game developed by The Coalition.
The campaign in Gears 5 has dramatically reduced loading times, with both gameplay and cutscenes running at 4K at 60 frames per second. Fans of Gears 5 will like the fact that multiplayer now runs at up to 120 frames per second in 4K resolution, making the game more responsive than ever. Gears 5 is almost too good, with graphics so realistic it almost feels like you're looking through a window.
This game is unquestionably one of the Best Xbox Series X games of 2021 that you should try!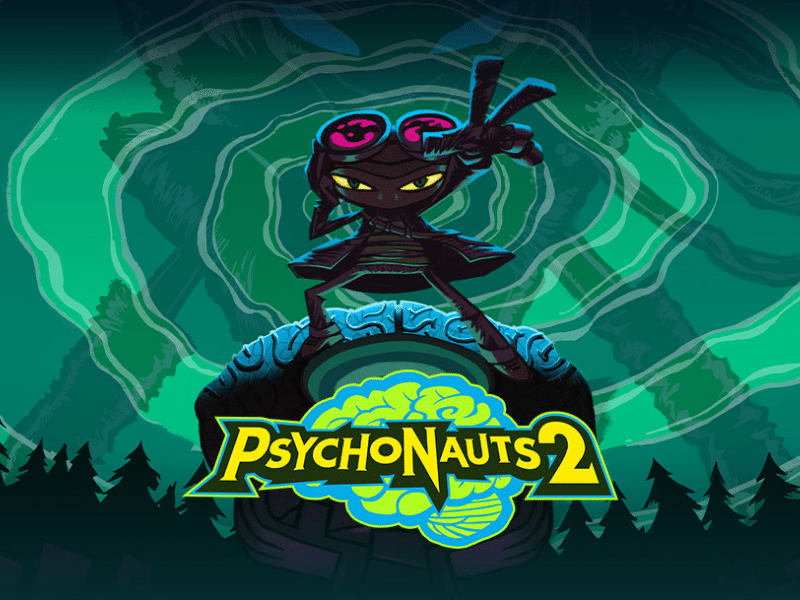 If you're looking for the best Xbox Series X games in the platform game genre, then this is for you.
The developer Double Fine is known for the humor and gameplay involved within their video games and Psychonauts 2 is no exception!
Psychonauts 2, the sequel to 2005's Psychonauts, features Raz, a young psychic who is striving to join the Psychonauts, a multinational network of psychic secret agents.
Psychonauts 2 shows off the advantages of playing on an Xbox Series X. It's available on Game Pass alongside the original.
If you haven't yet embarked on your first adventure with Rare's iconic pirate game, now is the time.
Sea of Thieves is an action-adventure game that allows you to play as the pirate you've always wanted to be. Players take up a role as a pirate and set out on numerous quests and raids to uncover treasure and battling skeletons across the sea.
Sea of Thieves has been optimized to run at 4K and 60 frames per second on Xbox Series X.
This multiplayer adventure game is one of the most popular game exclusives for Xbox and it's easy to see why!
This simulation game is a must if you've always wanted to take control of an airplane.
Perfect for the pandemic we are experiencing, this game lets you travel the world with a breathtaking view of various cities.
You can explore the open skies from above or get close at ground level, in a variety of planes in the comfort of your home.
With its superb attention to detail and incredible graphics, Microsoft Flight Simulator is an Xbox Game Pass exclusive that won't leave you disappointed!
Do you also own a PS5 and looking for some great games to play? Then check out this article – Top Trending PS5 Games.