Last month was full of surprises with a bunch of new devices coming out from different companies. Just after the Apple and Microsoft event, Amazon also unveils its new devices including a home robot named Astro.
Astro, the long-rumored home robot was a big surprise at the Amazon event. Many people say that Astro is just an Echo Show on wheels but Astro has more to offer than just that.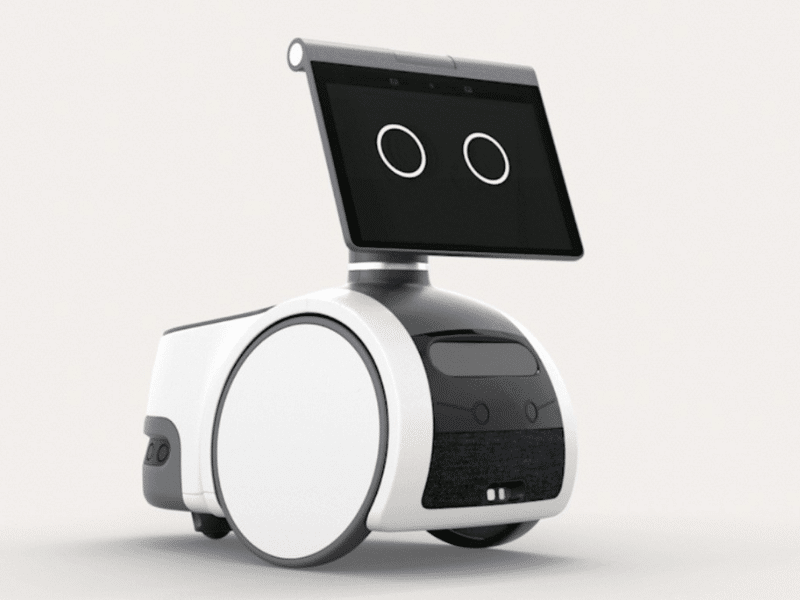 Here's everything you need to know about the Home Robot Astro.
How much does Amazon Astro cost?
Astro is part of Amazon's Day 1 Edition program. This means that it will not be available for purchase for everyone at first. Instead, it's available via invite-only preorder. It has an initial price of $999 for early invitees and will go up to $1,450 upon broader release.
Amazon says it will begin transporting the Home Robot Astro in restricted amounts to clients later this year.
Amazon Astro Design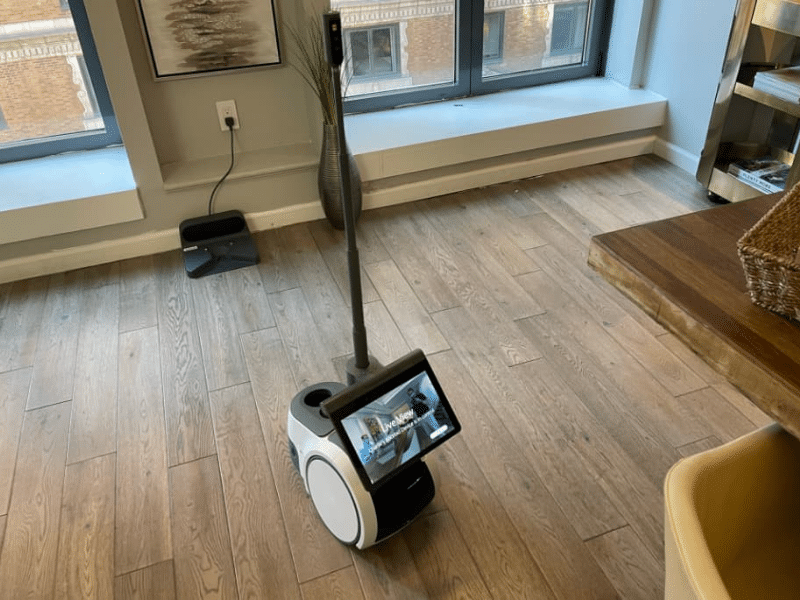 Amazon Astro is a cute Wall-E look-alike robot with Alexa voice commands. Its size is like a small dog with two big wheels on the front and one wheel at the back to provide Astro with the ability to turn in place and stabilization. Astro weighs around 20 lbs and can only carry a small load on its back, weighing less than 5 lbs.
Astro's color is a combination of black and white. Astro looks friendly with digital eyes on its rotating screen mounted onto its base. The eyes can blink and wink which adds up to Astro's personality. This also makes Astro less like a home security robot.
The display has a built-in camera that rises up on a 42-inch so it can see higher grounds. You can switch between the periscope camera and the camera mounted above the screen easily with remote monitoring. In addition, it has a dedicated safety processor which detects obstacles or stairs for smooth movement.
Astro is powered by two Qualcomm chips, with artificial intelligence processing incorporated into the chipset. Its working framework depends on FireOS and Linux.
What can Astro do?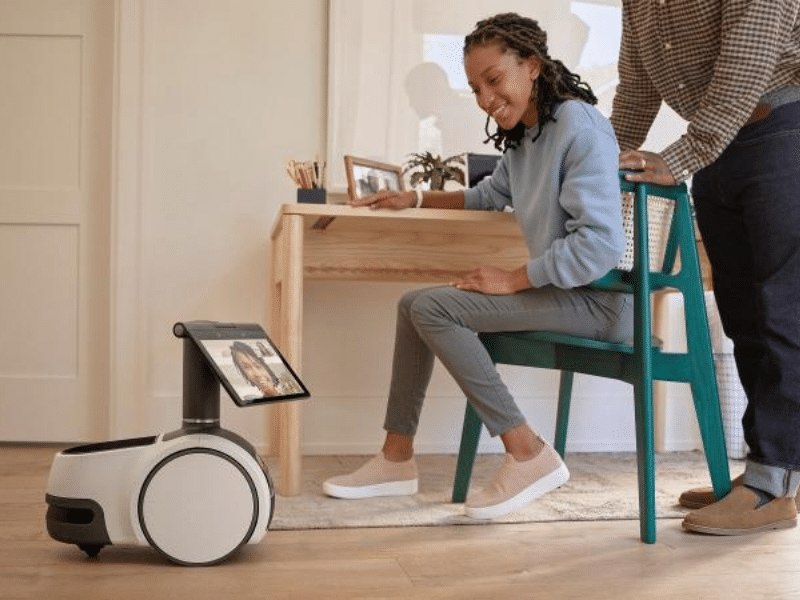 Astro uses on-device processing to recognize faces. With this, you can load some food on its back and tell it to bring the food to someone in your house. Since it supports Alexa, you can do things such as stream your favorite music, watch video clips, do video calls, control smart home devices, and more.
Using the Astro app, you can control Astro while you're away from home. Home monitoring is what this robot specializes in. It can patrol at night or go to specific rooms and sends you an alert if it sees something unusual. For example, Astro autonomously roams and keeps an eye on the front door to catch anyone who comes in unannounced.
Astro also gives good assistance to the elderly in your house. You can set up some reminders for them to take medicine or have breakfast. Astro can also stream music and dance for patients with dementia so they will be entertained during the day. Astro is not just an alarm but also provides peace of mind by being a companion for your family members.
Limitations
While Astro can do a lot of things, it can't do all that you want it to do. Astro is a robot and most robots have their limitations. Astro does not have the ability to climb stairs so it's only good for a one-floor house. In addition, it can't pick things or open doors because it doesn't have arms.
Conclusion
Astro might be a pricey robot but rest assured that Astro is going to be a great purchase. It can provide some comfort and safety with its autonomous night patrols and ability to monitor the surroundings. Astro is a good choice if you want security, convenience, and peace of mind in one package. Since it's from Amazon, you can expect more features to be added in future updates.
Astro is a fun and useful home robot which you and your family can enjoy!
If you want an all in one security system or other cool Smart Home devices cheaper than this Amazon's Robot, check out this article – The Best Smart Home Devices of 2021