The world today is becoming more and more automated with smart home devices. These smart home devices are becoming more advanced that take your home to the next level of automation and convenience.
Here is a list of the best smart home devices of 2021 that you can buy now: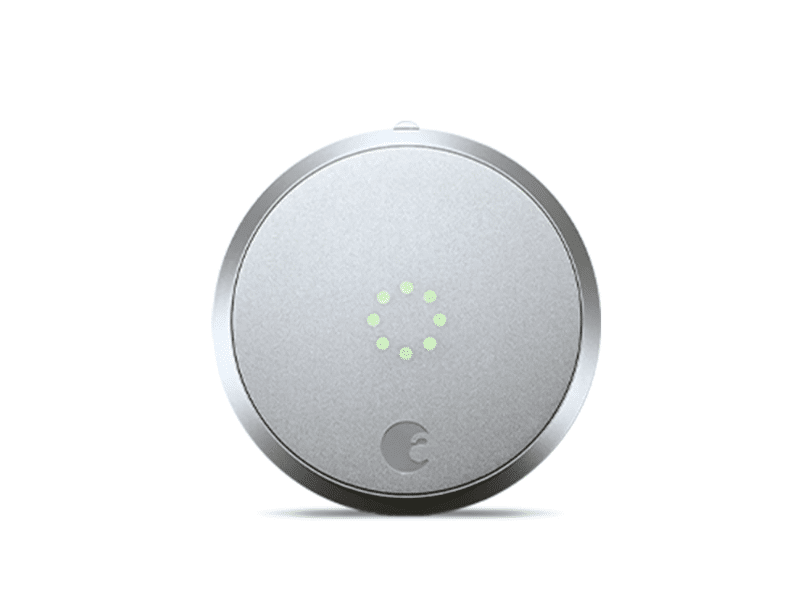 Owning smart devices is becoming part of modern life in ways that were not possible before, especially when it comes to home security and convenience. August Smart lock Pro offers you a world of new possibilities when it comes to controlling your front door. These devices connect through an app on your smartphone, so you can unlock your door with just a swipe. This is especially important if you are in the habit of leaving doors unlocked. August Smart Lock Pro offers users an easier way to enter their homes without fumbling for keys. This lock is compatible with Apple HomeKit, Alexa, and Google Assistant voice control.
Buy it here – August Smart Lock Pro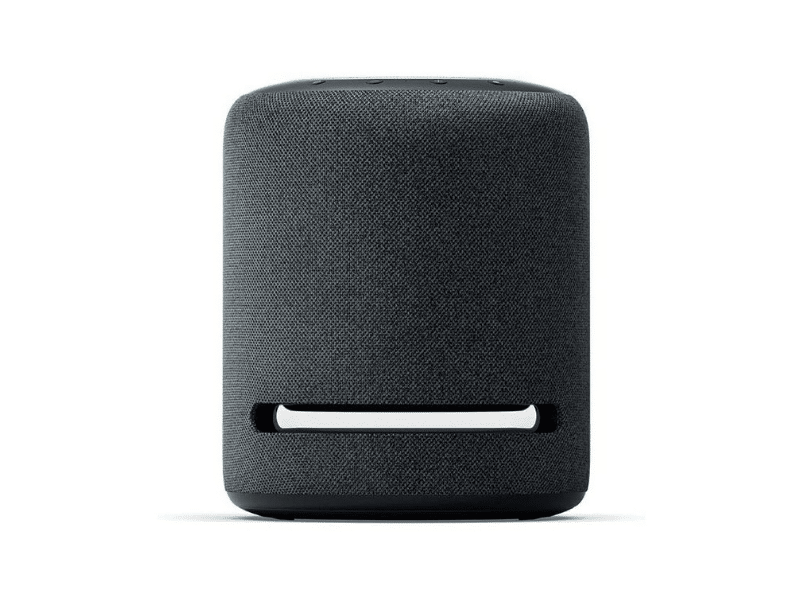 There are a lot of smart speakers available to buy right now on the market. One of the best options available is Amazon Echo Studio, which is an upgraded version of Amazon Echo.
Echo Studio has a ton of things to brag about, including its five speakers with a powerful woofer, Dolby Atmos sound, and 3D audio format. It can be used as a Zigbee hub to control lots of smart home devices over your entire smart home. It has a voice assistant so you can do a lot of things like play music, checking the weather, grocery lists, check news and traffic, and more.
Amazon's Echo Studio outperforms the audio quality of more expensive speakers that cost twice as much. This is also a good gift idea for the coming Holiday Season.
Buy it here – Amazon Echo Studio
Best Smart Light Bulbs: Philips Hue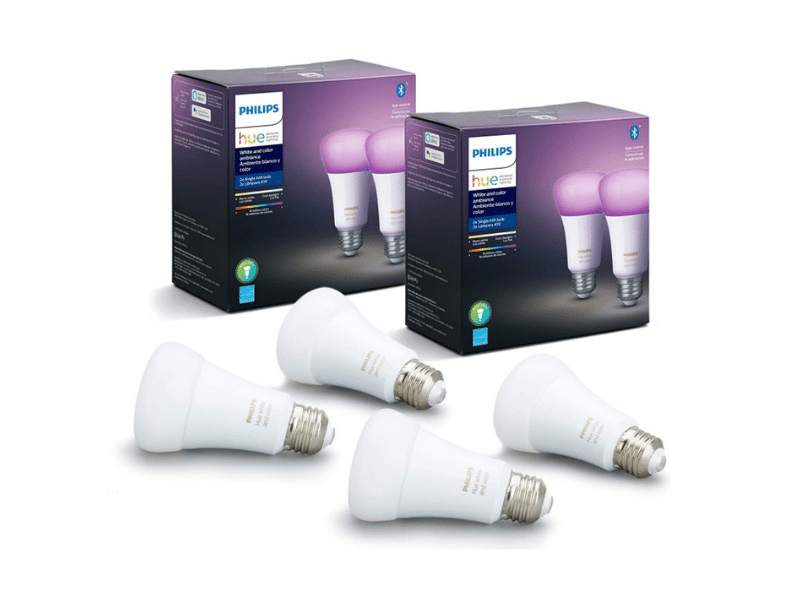 This cutting-edge light bulb is one of the best in the market because it comes with a smart light bridge to connect all your bulbs and take control of them through an app on your smartphone. This smart bulb can be connected to Alexa and Google Assistant voice control, so you can do cool things like change colors or turn lights on. You can turn your everyday lighting into something cool and extraordinary by choosing from 16 million colors. It is one of the most expensive smart bulbs on the market.
Buy it here – Philips Hue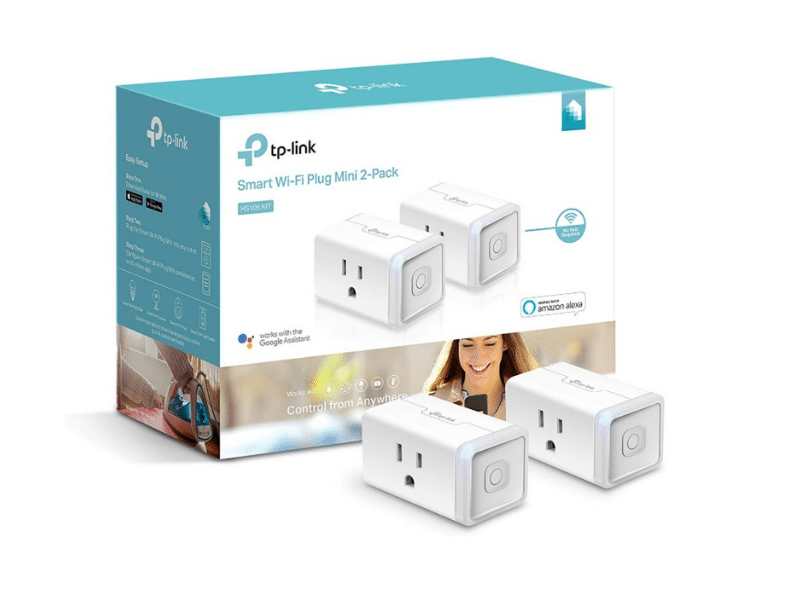 This Smart WiFi plug mini is one of the coolest things you can buy for your smart home because it lets you schedule lights, fans, and other appliances to turn on or off. You can also use it for security purposes, like turning lights on or off at different times so it looks like you are home. Smart plugs are simple and basic smart home devices but they have a wide range of uses to make your smart home convenient and secure.
Buy it here – TP-Link Kasa Smart WiFi Plug Mini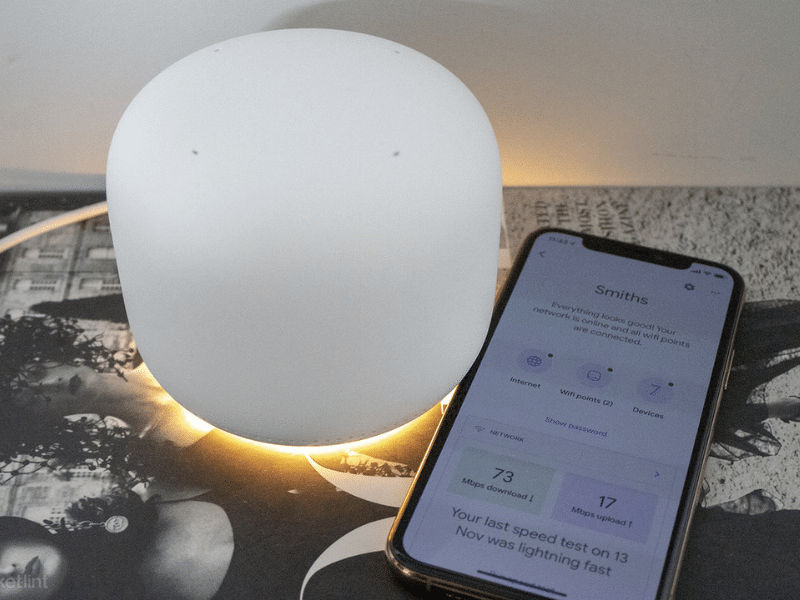 We all know that WiFi is the most important thing to have the best experience if we want to have a smart home. Google Nest Wifi is a whole-home Wi-Fi system. Using Google Nest, you can spread your wireless internet connection to every corner of your house.
This device also has an easy Google Home app to better manage your smart home. It works as a hub for some connected gadgets. Nest Wifi points also have a speaker with the Google Assistant, so you can play music, control supported connected devices, and more.
Buy it here – Google Nest WiFi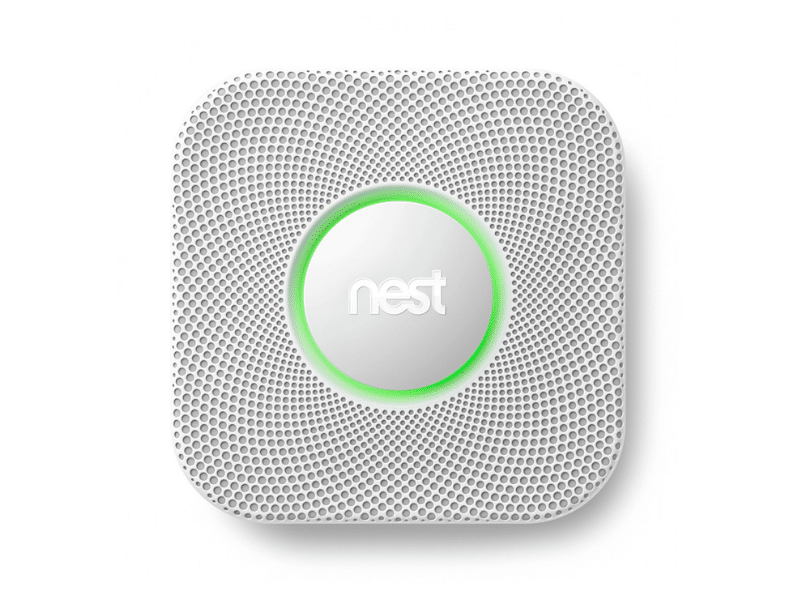 One of the most important smart home devices on our list is Nest Protect. Nest Protect is more than a smoke alarm – it tells you which room the danger is in so you can take quick, effective action to put out or prevent a fire.
This Smart Device will announce where the smoke is coming from by sending an alert to your smartphone. It can wirelessly interconnect to all your alarms to make sure all the people in the house wake up. It also automatically turns on your lights so it's easier to see through smoke.
The best part of it is you'll know if there's an emergency even if you're away from home so you can easily call for help. This actually is a life-saving device you don't want to be without.
Buy it here – Nest Protect Smoke & CO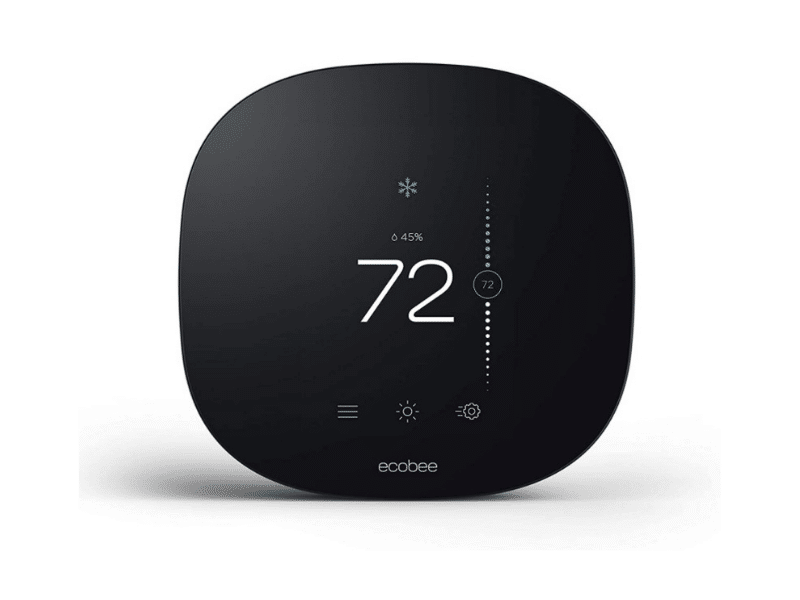 With the unbearable heat every summer, it's time to invest in a smart thermostat.
Ecobee smart thermostat has Alexa built-in and a remote sensor to ensure that all the rooms of your house are properly heated or cooled. It has sensors that track the temperature and humidity of each room in your house and automatically balances them all to make sure you're not wasting energy on heating or cooling rooms that aren't occupied.
Buy it here – Ecobee Smart Thermostat
Google Nest Hub Max is a bigger version of the Google Nest Hub.
The Google Nest Hub Max has a camera at the top of the display that offers video calls, gesture control, and includes an intruder alert that acts as your security camera. It also offers many features, including control of smart home devices, which you can use to control your smart lights, smart thermostats, smart plugs, and more.
Want to watch Netflix? You can do so on this Smart Display by saying "Ok Google, watch Stranger Things" and it will automatically play.
Take your home to the next level with this smart Display.
Buy it here – Google Nest Hub Max
Best All in One Home Security System: SimpliSafe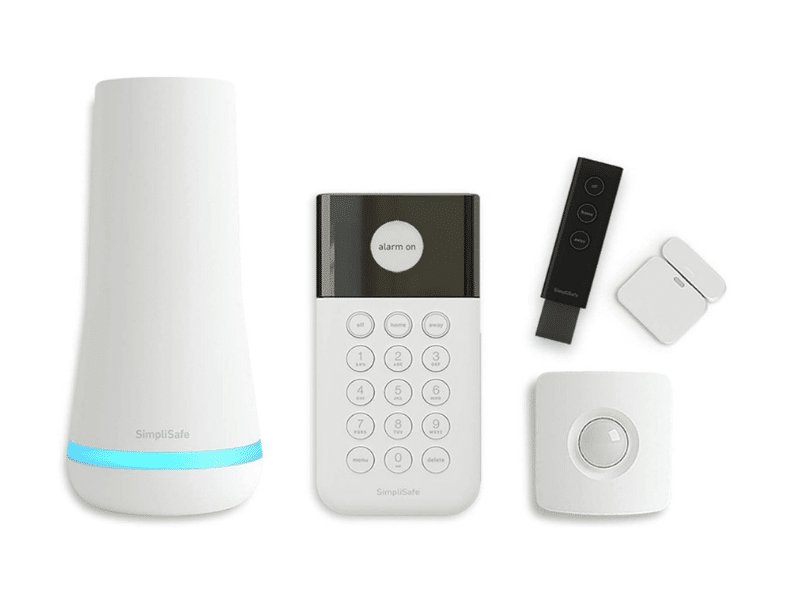 When it comes to DIY security, SimpliSafe is one of the most popular systems around.
This smart device has security cameras that can help monitor your home and connects with a variety of sensors that you can place around your house to monitor everything from smoke to glass-breaking. It can help keep your home safe from intruders by sending notifications to your Smartphone every time someone breaks into your home. It also offers professional monitoring ready to dispatch police in case of emergency.
The SimpliSafe Smart Security System is definitely a security device that you want to invest in.
Buy it here – SimpliSafe