Nowadays, smart glasses are becoming more and more popular because they give us a lot of comforts when doing everyday things like checking our phone or capturing special moments.
In this modern world, smart glasses technology has advanced to the point where they can store and play music, pictures, video, help you navigate around an area, and much more.
Smart glasses come in many different shapes and forms. In this article, we compiled some of the best smart glasses you can buy in 2021.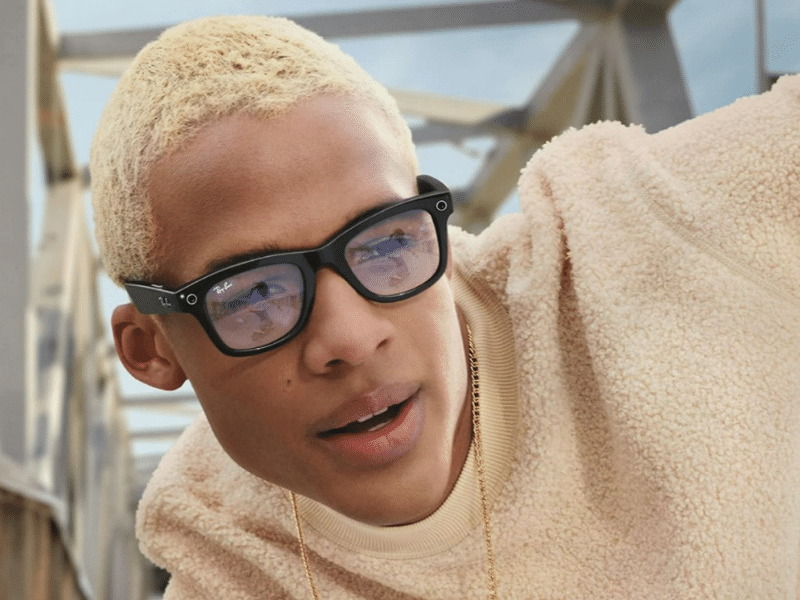 Facebook has worked with Ray-Ban to develop a smart glass device that is capable of capturing photos and videos. The Ray-Ban Stories comes with built-in open-ear speakers mounted in each temple that allows users to listen to music or take phone calls. These smart glasses are unbelievably light and stylish.
For the best experience, users also need to install the Facebook View App which allows users to share their captured memories with their friends and social network followers.
It is probably Ray-ban's most functional pair of glasses yet.
Buy it here – Ray-Ban Stories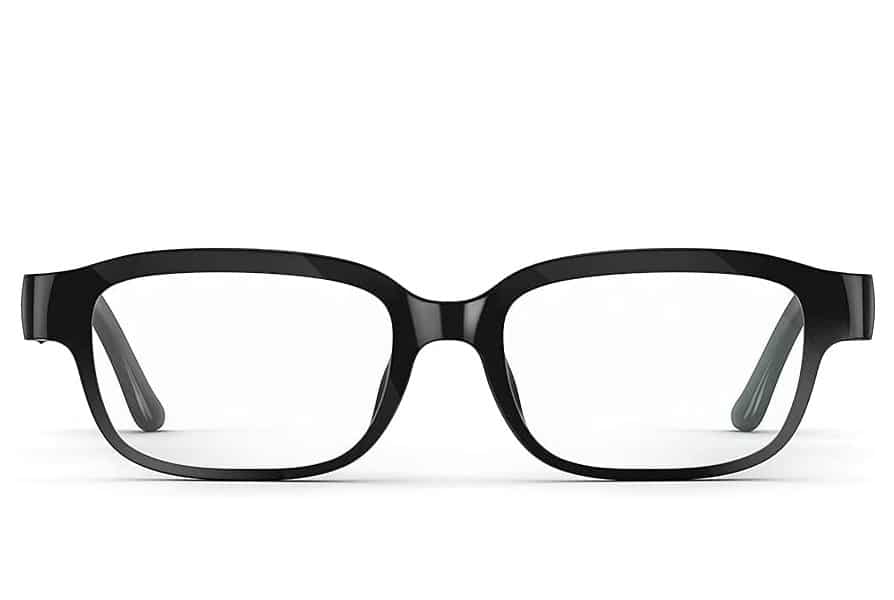 Amazon Echo Frames look just like normal glass. The glasses themselves are made of carbon fiber and titanium, making them a light pair of spectacles to wear. You can control the Smart Glasses with your voice using Alexa. The glasses provide hands-free access to Alexa for which you can use to make phone calls, read notifications, control your smart home, and listen to music. Open-ear audio sends sound directly to your ears and lets you adjust the volume so you may listen quietly without blocking out the world around you.
The All-new Echo Frames have better audio quality and longer battery life with up to 4 hours of nonstop listening on a full charge. It also has an auto-off feature that will turn off the frames when placed upside down for three seconds.
Echo Frames just like Ray-Ban Stories are not AR glasses.
Buy it here – Echo Frames 2nd Gen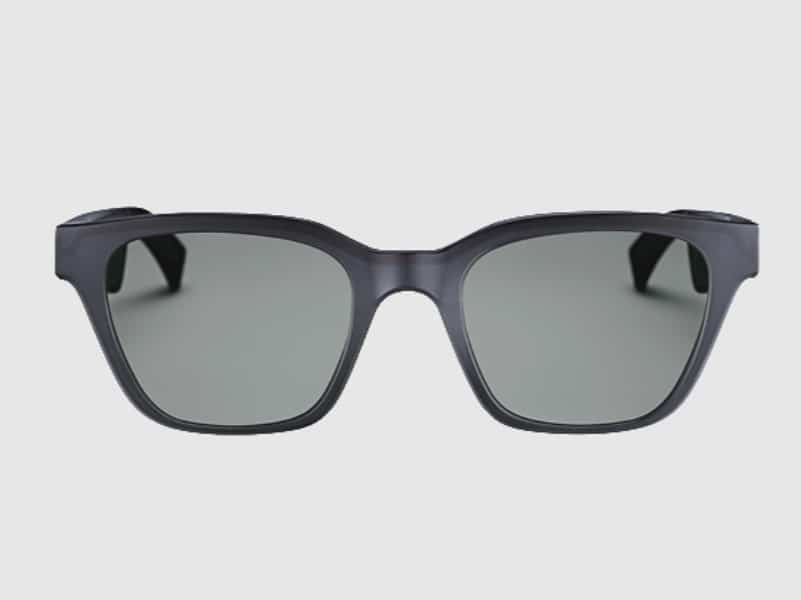 Bose Frames are the best if your main concern is style paired with crystal clear sound. This pair of sunglasses are best for music because its audio does have a wonderful warm quality that the Bose brand is known for.
Bose offers five different audio sunglasses designs -Alto, Rondo, Tempo, Tenor, and the cat-eyed Soprano. These stylish design options are fashionable enough to be your everyday sunglasses.
These Frames are some of the best audio sunglasses on the market.
Buy it here – Bose Frames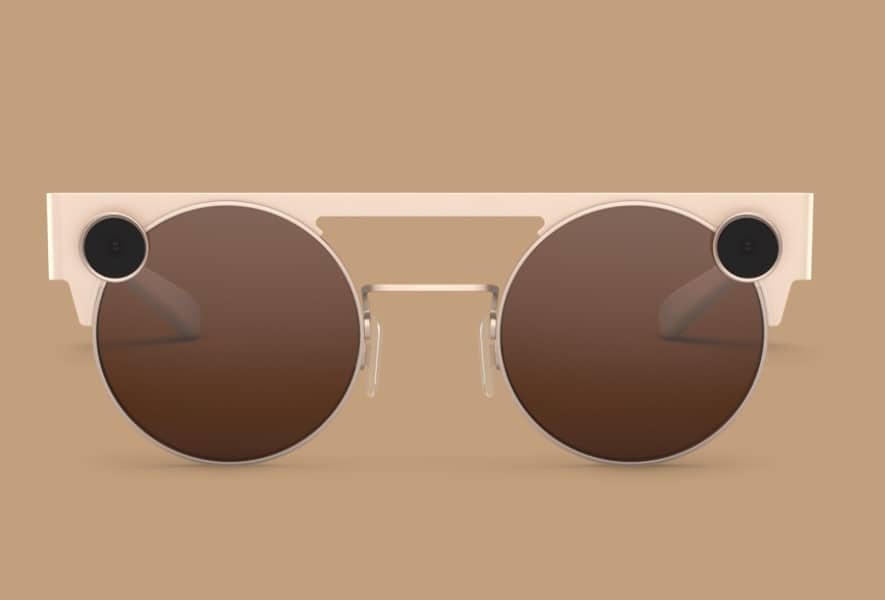 If your priority is making fun and cool videos, then Snap Spectacles are best for you.
Spectacles 3 look quite similar to its previous versions and unlike the previous one, Snap Spectacles 3 has two HD cameras that are able to capture depth. Its cameras can capture 3D photos and videos at 60 fps with high-fidelity audio. Photos and videos are synced wirelessly to your phone, where you can edit and change them using Snapchat's new 3D Effects.
The new Spectacles can also store a ton of those photos and videos with 4 GB of storage.
Because of its high-tech features and specs, it is not cheap and comes at a price of $380.
Buy it here – Snap Spectacles 3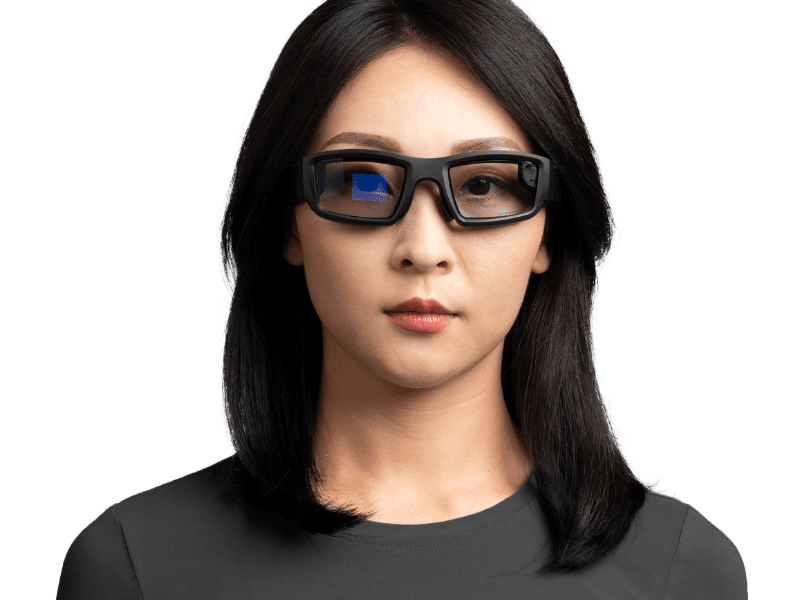 Vuzix Blade is one of the most expensive smart glasses on the market today. This is not surprising knowing the company has a long history as the leading supplier of smart glasses and augmented reality technologies for the consumer and enterprise markets.
Smart Glasses from this company have been useful in many industries such as automotive, manufacturing, and healthcare.
The new upgraded version now adds in an auto-focus 8-megapixel camera, built-in stereo speakers, and advanced Vuzix voice control. These smart glasses also come with Wi-Fi and Bluetooth connectivity, noise-canceling microphones, and AR capabilities.
Vuzix Blade delivers a hands-free connection of the digital world to the real world.
Buy it here – Vuzix Blade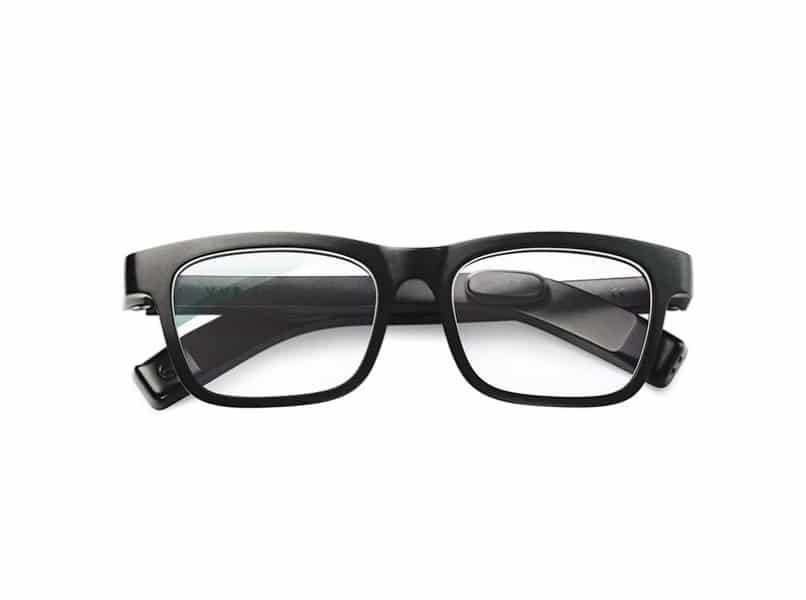 The Vue Classic smart glasses are more affordable than other smart glasses mentioned on this list. These smart glasses have a sleek design that would allow you to wear them all day.
With these smart glasses, you can listen to music, take calls, track your activity metrics including step count, calories burned and distance traveled. Bone conduction technology is used to keep your ears open so you can monitor your surroundings and protecting your ears from damage. It also uses subtle LED notifications to alert you to incoming calls and messages.
Buy it here – Vue Classic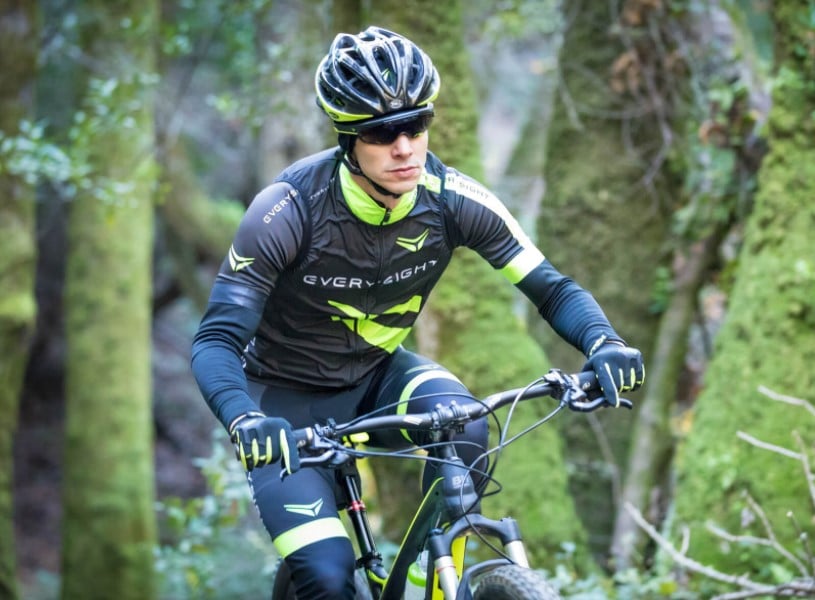 Everysight Raptor glasses are ar smart glasses developed by Everysight, a technology company from Israel.
These AR smart glasses use an OLED-based projector system to provide the display. It can show mapping data, heart rate information, and other ride information. You can also take HD pictures and videos by tapping or voice commands to use the specs hands-free.
What's cooler about these ar smart glasses is that it has a long battery life that can last up to 8 hours and may switch between different visor tints depending on the weather.
Everysight Raptor is one of the best ar smartglasses perfect for your cycling journey!
Buy it here – Everysight Raptor