Ray-Ban has been one of the most iconic brands in the world for over eighty years. This week, Ray-Ban and Facebook introduced Ray-Ban Stories, smart glasses that capture photos and record videos. Ray-Ban Stories are designed to help people live in the moment and share it with other people.
Let's take a look at what these Ray-Ban glasses can offer.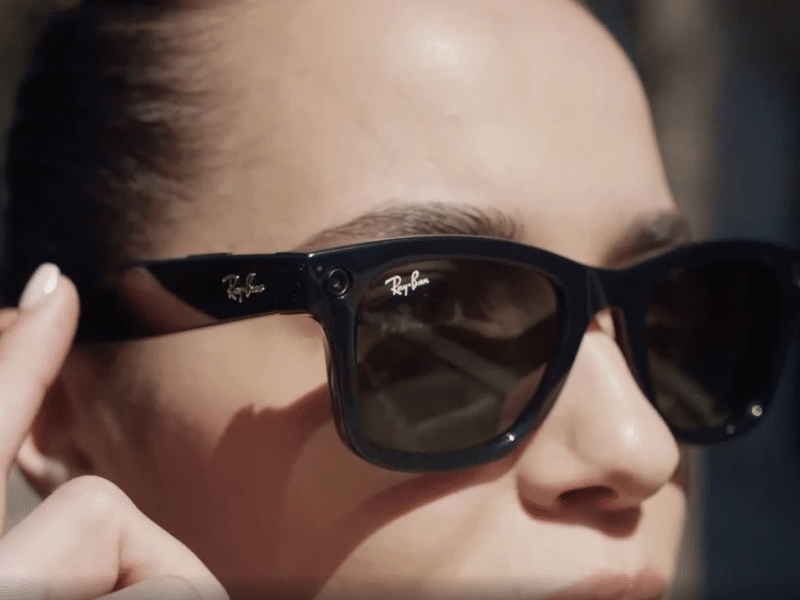 Features and Specifications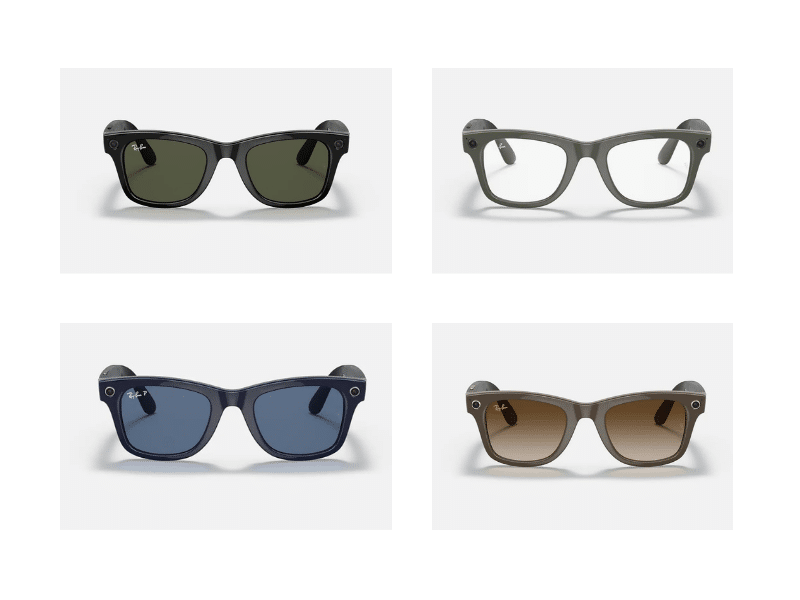 Ray-Ban Stories come with dual integrated 5-megapixel cameras which let users capture photos and record up to 30-second video using the capture button or hands-free with Facebook Assistant voice commands. Users can store approximately 500 photos and 35 30-second videos. A 30-second video is shot by pressing and holding the capture button on the right temple. On the other hand, a snapshot is taken by pressing and holding the button.
The Ray-Ban Stories also comes with built-in open-ear speakers mounted in each temple that allows users to listen to music or take phone calls. Moreover, this smart glass has a three-microphone audio array with noise reduction technology for a better experience. Through various taps and swipes, a touch-sensitive surface on the outside of the right temple controls calls, music playback, and volume.
Ray-Ban Stories smart glasses are compatible with devices running Android 8.0 or higher and iOS 13 or higher and can be paired to them using Bluetooth v5.
According to Facebook, Ray-Ban Stories has a battery life of up to six hours of moderate usage.
Facebook View App
In order to view any content recorded through Ray-Ban Stories, users need to install the Ray-Ban Facebook View app on their smartphone. Once you've paired your smart glass with this View App, and logged into it using your Facebook account, you can see photos and videos you've shot on Ray-Ban Stories.
The Facebook View App allows you to share your captured memories with your friends and social network followers. With the use of the Facebook View App, you can import, edit, and share content captured on the smart glasses. You may also share it on Instagram, WhatsApp, Messenger, Twitter, TikTok, Snapchat, and other social media platforms.
Charging Case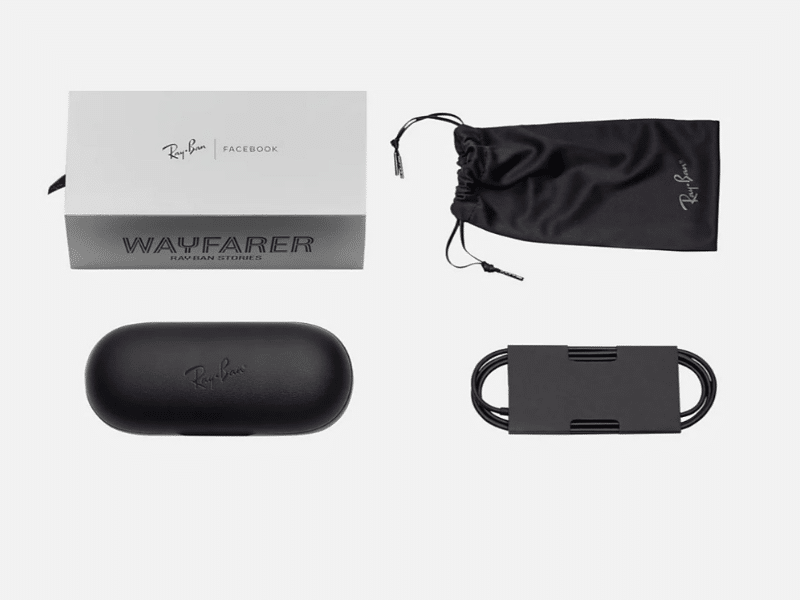 Ray-Ban Stories comes with a sturdy and a little bit bulky case. This specifically designed case will keep your glass protected wherever you go. According to Facebook, it has a built-in charger that can refill the smart glasses three times.
Price and Availability
The new Ray-Ban Stories has a starting price of $299. Polarized lenses will cost you $329 and transition lenses will cost you $379.
There are four different colors that you can choose – Blue, Black, Green, and Brown.
Ray-Ban Stories will be available for purchase online and through select retail stores in Australia, Canada, Ireland, Italy, UK, and the US.
Ray-Ban Stories Risks & Responsibilities
The Ray-Ban Stories create a lot of privacy concerns.
Imagine that when you are communicating with somebody through Ray-Ban glasses and suddenly the sound becomes louder, everybody around you can listen to your conversation. Also, Ray-Ban has a camera on it which means any person you are recording or taking pictures of, knows about it and can sue you for invasion of privacy.
Facebook is aware of this, and claims to have been "built with privacy in mind."
When using this smart glass, the Facebook View app connected to it goes to great efforts to teach how to use the glasses responsibly, including not wearing them in private places or while driving, among other things.
White LED lights above the cameras on the frames notifies anyone nearby when you're taking photos or videos. You can also turn off the cameras and microphones if you don't want to use its smart features.
On the Ray-Ban Stories privacy webpage, they've also added some recommendations for responsible use.
These Ray-Ban glasses are surely one step closer to augmented reality glasses.
Have you heard about the Apple AR Glasses? Read it here – Apple Glass: Everything to Know