Panasonic is one of the leaders in digital video technology, and its camera has become a firm favorite for many filmmakers. Panasonic has been releasing GH models since Panasonic GH1 came to market back in 2009. This is because Panasonic realizes that there are many filmmakers and content creators out there that want to get the best video possible without spending too much money. Panasonic Lumix GH6 is Panasonic's latest in a long line of Panasonic GH series of Micro Four Thirds cameras. It comes with many new features like the largest megapixel count on a Micro Four Thirds system to date. 
Read more: Best Instant Cameras of 2021
Panasonic Lumix GH6: Release Date and Price
The new Panasonic Lumix GH6 was announced on February 22, 2022, and will start shipping sometime in March. Panasonic Lumix GH6 price is $2,199 for body only which is $500 more than the GH5 Mark II price in its initial announcement. Panasonic is offering a kit with a 12-60 mm lens with its Panasonic Lumix GH6 for $2,799. However, this is not the most expensive Panasonic mirrorless camera. Panasonic Lumix DC-S1H launched last 2019, priced at $3,999 for the body only.
Panasonic Lumix GH6: Design and Controls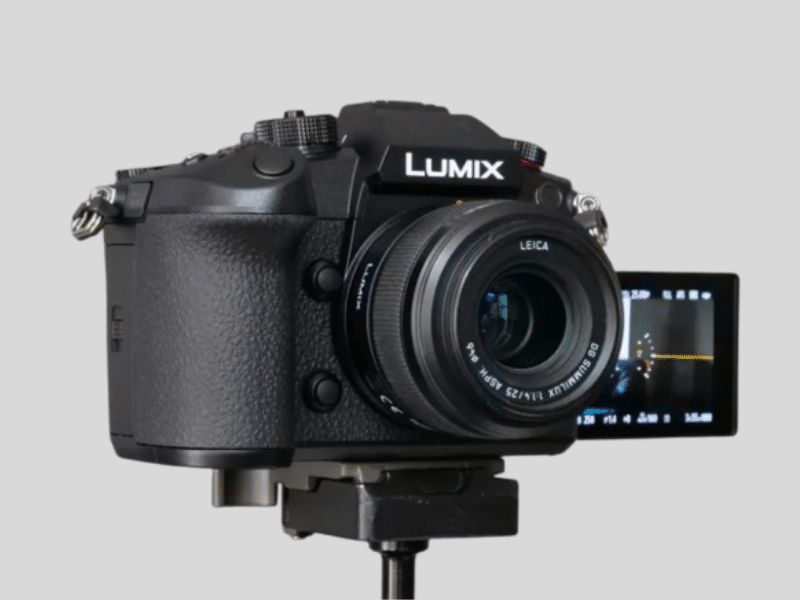 The body of the GH6 looks like a combination of Panasonic GH5 and S1H with a few changes. It retains some design aspects from previous GH models, but it is bigger, more angular, and has bolder protrusions. The Lumix GH6 has a die-cast magnesium alloy body with Panasonic's usual weatherproofing. It has splash, dust, and freeze resistant. Without a lens attached, the GH6 weighs just 823g.
The battery compartment is turned 90 degrees, allowing the battery to fit within the grip rather than the camera's main body. This makes Panasonic Lumix GH6 slightly much larger to hold onto when shooting handheld. There's also a live viewfinder with a 3.68-million-pixel OLED display. It also boasts a three-inch swiveling touchscreen LCD with 1.84 million pixels on the rear that can be flipped, twisted, and tilted. This will give you the ability to shoot from unique angles with ease. It comes with a second video record button on the front of the camera, if the top-plate button is inaccessible. It also has a button that gives direct access to the camera's audio settings and 4-channel audio capabilities.
The GH6 body becomes the first in the GH series to add a cooling system. This new camera comes with a fan inside to keep the sensor cool for endless filming. The fan can be manually set to continuously run at a set speed or in auto modes. These options can be set separately for stills and video mode.
What's New?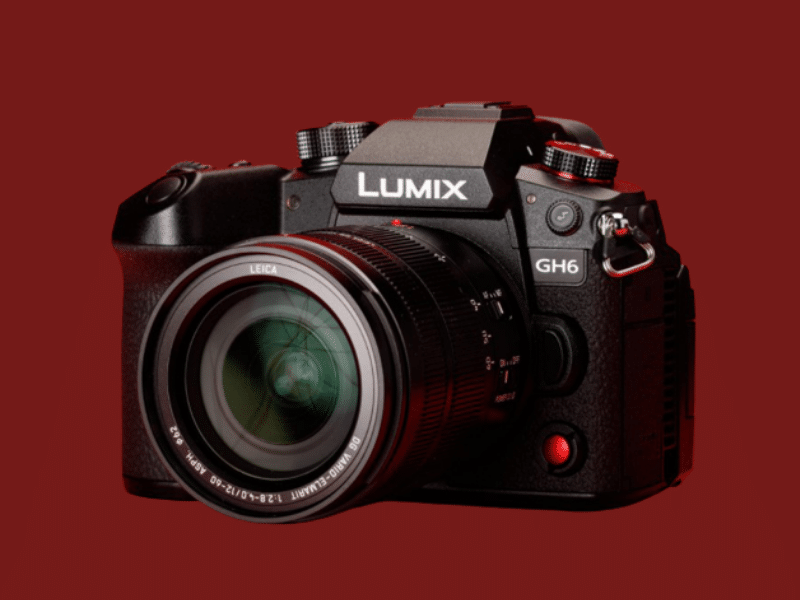 The Panasonic Lumix GH6 has the highest resolution chip in the Four Thirds camera featuring a new 25.2-megapixel Panasonic Live MOS sensor. Its high-speed signal readout helps reduce rolling shutter effects when recording video. There's a new Venus Engine processor that has nearly twice as powerful as its predecessor. Intelligent Detail Processing, 2D Noise Reduction, and High Precision 3D Noise Reduction for video are all enabled via this.
The Lumix GH6 can shoot stills at up to 75fps at full resolution and in SAF mode, thanks to the upgraded sensor and increased processing capability. The option to shoot in Apple ProRes 422 HQ and 422 formats added to the GH6's versatility. As a result, a CFexpress Type B card slot has been included. The list of video modes with the likes of ProRes, 5.8K, and 5.7K resolutions will surely unleash the filmmaker's creativity and production capabilities.
There are three 5-axis image stabilization modes that offer 7.5 stops of correction. Even if things move around within the scene, users can still capture 100MP images while hand-held. It also provides more than twelve stops of a wide dynamic range for pre-installed V-Log recording capability. Using Dynamic Range Boost mode, you can get up to 13 stops.
The contrast-based DFD autofocus setup appears to be very similar to the GH5 II's, with a large number of choices. This features detection settings that will recognize and track human, animal, and eye/face subjects, as well as automatic tracking of moving objects.
With all these new features, the Panasonic GH6 will surely be a great deal for all buyers.
Panasonic Lumix GH6: Battery and Connectivity
Panasonic Lumix GH6 uses the same battery as the full-frame Lumix S5. The 2200mAh high-capacity battery can be recharged either via AC or USB. That's enough to power the camera to a CIPA rating of 360 shots per charge when used with SD cards. It also has both Wi-Fi and Bluetooth for transferring data or operating remotely without wires. Additionally, it has a full-size HDMI port, headphones, microphone ports, and an XLR microphone compatibility (sold separately).
Read more