The M-Series is the most recognized line of camera in history, made by Leica Camera. It was first introduced way back in the 1950s. Leica M11 is Leica's latest model of the Leica M-Series of digital rangefinder cameras. It has a lot of new and improved features that set it off from the rest of the competition while maintaining its classic look.
Read more: Best Instant Cameras of 2021
Here's everything you need to know about the Leica M11, including its availability, price, design, and features.
Leica M11: Price and Availability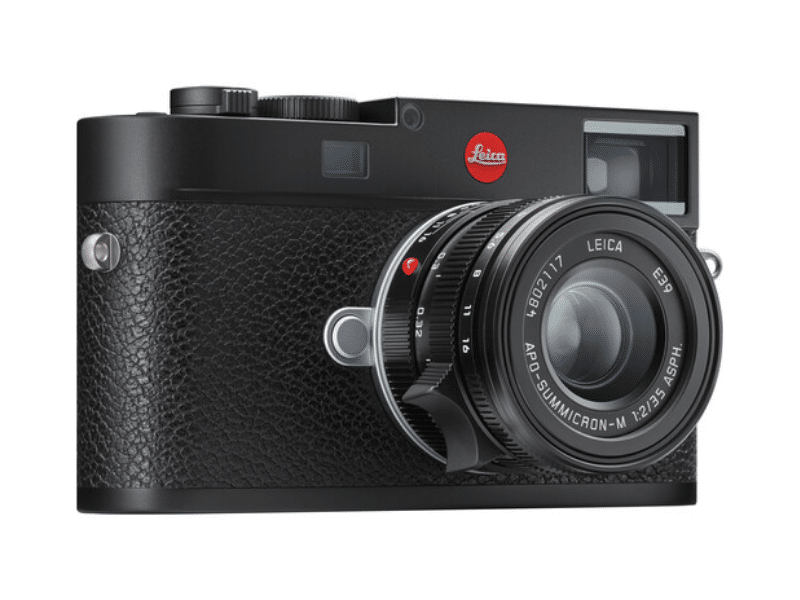 A Leica is undoubtedly a luxury item. Leica M11 is no different. Leica describes itself as a "craftsman's tool" instead of a mass-produced product, so Leica prices are higher than you would expect for normal digital cameras. It is currently available for pre-order from retailers for $8,995 for the body only. This is a 38 percent increase over the M10's original launch price of $6,495. It comes in black or silver. 
Leica M11: Body and Handling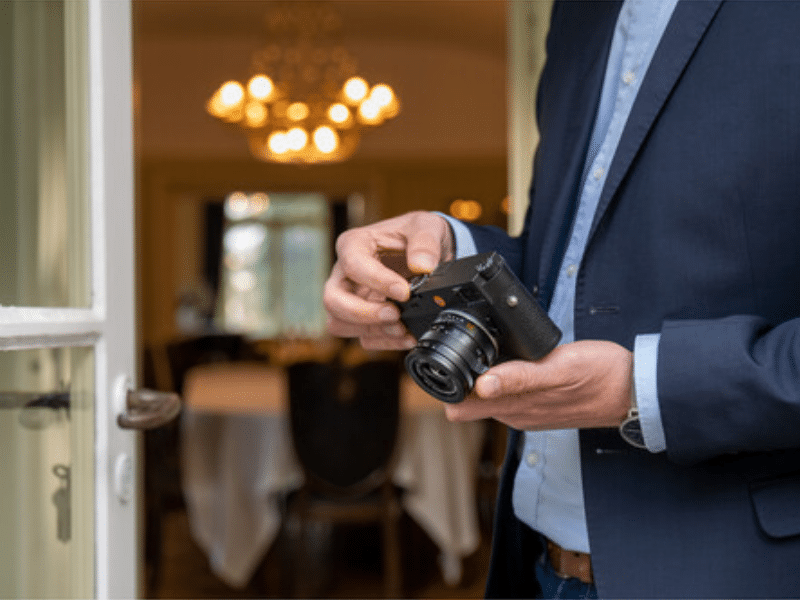 The M11 is the same size as the M10, with dimensions of 3.2 by 5.5 by 1.2 inches (HWD). The exterior is based on the original M3, which was released in 1954, and should appeal to long-time M fans. As mentioned above, it has two color options – silver and black. The weight varies based on your choice of color. The silver edition has a brass top plate that weighs about 1.4 pounds. On the other hand, the black version uses anodized aluminum instead, making it 20% lighter at 1.2 pounds.
The most notable change of this digital rangefinder camera is the absence of its baseplate. It's now easy to replace the battery; just pop out the metal latch to access it. By removing the battery, you can gain access to the SD card slot, which is located within the same compartment. This improvement eliminates the requirement to unscrew the whole base plate.
The M11's top plate now has a function button next to the shutter button. This, combined with the Fn button on the back of the camera and pressing the rear command dial inward, gives you three different ways to control the camera. A long press of the button in any of the three cases brings up the menu to re-configure whatever function is assigned, making it simple to tailor the camera to your needs.
Leica M11: Key Specs
60MP BSI CMOS Full Frame Sensor
64GB internal storage
ISO speeds from 64-50,000
Exposures up to 1 hour, e-shutter down to 1/16,000 sec
UHS-II SDXC cards up to 2TB support
4.5 frames per second burst mode 
Three Raw resolution options (60MP, 36MP, 18MP)
Multi-field metering
1,800-mAh battery
USB-C port
Live view stabilization
Compatible with Visoflex II 3.68M-dot tilting accessory EVF
Leica M11: Image Quality
Refinements to the body are pleasant, but the most significant upgrade of this digital camera is its new 60-megapixel backside-illuminated full-frame CMOS sensor. It captures 14 stops of dynamic range at its full resolution. M11's triple resolution technology allows it to capture RAW or JPG images at 60, 36, or 18-megapixel resolution. This gives superior low light performance due to pixel binning similar to smartphones.
M11 has a new ultra-thin UV filter for more natural color reproduction. According to Leica, it boasts the largest dynamic range of any M series to date. This camera has an ISO range of 64 to 50,000 and 14-bit DNG raw files. The Maestro III processor has been improved, resulting in a much more responsive and snappy overall experience. The M11's main image sensor is used for all exposure metering. As a result, it may offer 'multi-field' (matrix) scene metering for the first time in the M-series. Lastly, Leica M11 is also compatible with Leica's Visoflex II electronic viewfinder that allows you to tilt it for more flexibility.
Leica M11: Battery and Connectivity
The M11 also gains a new battery: the BP-SCL7. It has a larger 1800mAh battery which represents a 63% increase in capacity compared to its predecessor. It's the longest-lasting M system battery yet. Even after a full day of shooting, often using live view, the battery will still have about a quarter of the battery remaining. You can then either recharge it in an external cradle or within the camera via an Apple-certified USB-C cable connected to the port on the camera's underside. It has dual-band Wi-Fi for wireless connections and can be plugged in for faster-wired transfers. The single memory card slot supports SDXC cards at the fastest UHS-II speeds. It can write to both the card and the internal memory (64GB onboard) at the same time.
Lacks Modern Features
Despite the mind-boggling sum of money you'll have to pay for the M11, there are many things you have to give up if you go Leica. For example, there's no in-body image stabilization, which means living with a camera shake.
Another limiting factor is the lack of autofocus. Getting sharp shots requires you to master manual focus. This will be a challenge for some photographers and is not a good choice for beginners.
Lastly, its inability to shoot videos. The Leica M11 is a camera for photographers, so there's no video functionality, which makes it less than ideal for a lot of shooting work.
Should You Buy It?
Leica M11 may not be everyone's cup of tea. It is undoubtedly a luxury item, only a few can afford. Although it doesn't do as much as most modern cameras like the lack of autofocus and video, it still offers an unprecedented shooting experience. Leica cameras are for those who understand and appreciate simplicity, who could care less about video or other features that would just get in the way. Leica's dominance in the premium market justifies its cost. If you want to step up your game and get one of the most advanced rangefinders with Leica cachet, this M11 will not disappoint you.
Read More