Drones have come a long way since their initial release in the market. As most of you may already know, drones have become very popular over the last few years, not only for professional photographers or cinematographers but also for amateur enthusiasts.
These new quadcopters are capable of more than just taking photos or recording videos. These days, they come equipped with various sensors that provide additional data to the user in real-time.
In this article, we'll outline some of the best drones that have proven their worth in the market so far, and will likely continue to dominate well into the future.
The Most Powerful Compact Drone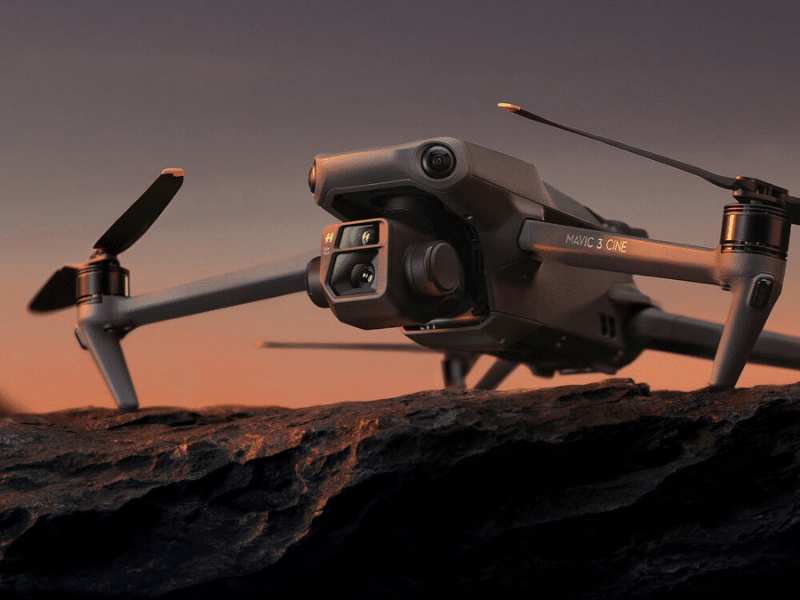 The Mavic 3 is the latest addition to DJI's line of consumer drones. It joins its 2018 predecessors, the Mavic 2 Pro and Zoom. This lightweight foldable drone comes equipped with a dual-camera system with a 5.1K video and a four-thirds format sensor camera with Hasselblad color science. This enables the drone to capture stunning, high-resolution photos and videos in a variety of different modes including slow motion.
The Mavic 3 also features an improved obstacle avoidance system having eight sensors in total for an even greater sense of safety. Its flight time has been extended for up to 46 minutes with a 5,000mAh battery.
You can obtain a 1TB internal storage, a DJI RC Pro controller, and the ability to capture film in Apple ProRes 422 HQ format by upgrading to the DJI Mavic 3 Cine bundle.
Best Luxury Drone Next to Mavic 3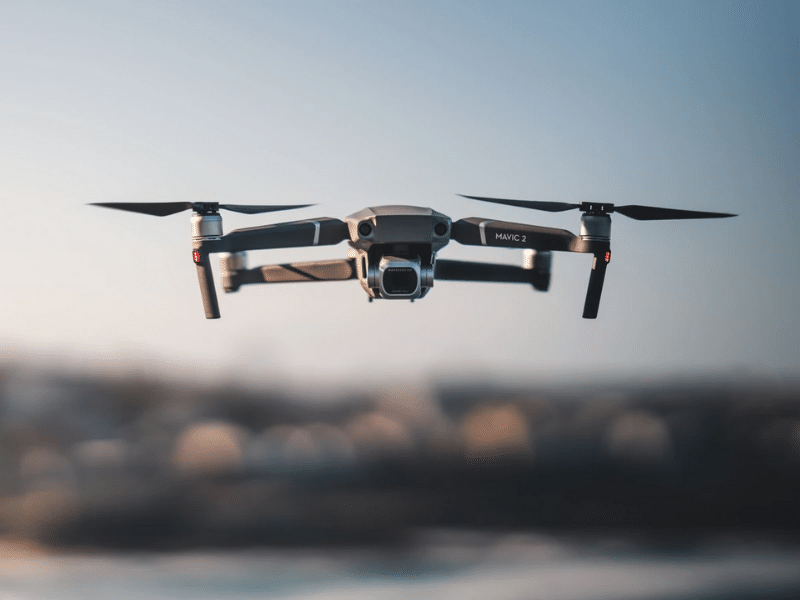 DJI Mavic 2 Pro was removed from the spotlight when Mavic 3 was released. Even though it came out three years ago, this drone is still one of the best luxury drones.
The DJI Mavic 2 Pro is the first-ever drone to have a Hasselblad camera. This device includes an integrated 1-inch CMOS image sensor with 20-megapixel resolution, an adjustable aperture, and is more affordable than Mavic 3. The Mavic 2 Pro also offers an impressive 4K video with a 31 minutes flight time.
The Best Drone for Aerial Photographers
The superb Air 2S combines the best features of the Mavic Air 2 and Mavic Pro. Its folding design and a 20MP 1-Inch sensor put it in the league of high-end drones. It features MasterShots, which allows the drone to evaluate what it's looking at before automatically generating a flight plan and creating a movie with a soundtrack. The ability to shoot 5.4K video at 30fps makes it possible to capture some of the most stunning aerial footage. This drone also features an obstacle avoidance system, Automated camera shots, HDR, Log, and Standard video profiles.
The Best Drone for Beginners
DJI Mini 2 is one of the best drones for beginners and for most people. This is because this drone is known for its light and portable construction with 4K powers. The drone weighs 249 grams and features a three-axis motorized gimbal to provide quality stabilization for your aerial photography. You don't need to register the Mini 2 with the FAA because of its weight.
It includes a few major improvements as well as many of the best features seen on the company's larger versions. You can fly this drone up to 31 minutes per battery charge and supports OcuSync 2 wireless technology that boosts its range for 10 kilometers.
This version of the DJI drone offers plenty of advanced features for only $449, making it more affordable to the masses.
A Quality Compact Drone Not from DJI
Most drones on our list are DJI drones because DJI is well known for making high-quality drones that are easy to fly. But one Parrot drone made our list because it offers a fantastic value and quality camera with intelligent flight modes. The gimbal-mounted camera on the Anafi can spin up, allowing you to take images and movies of objects above the drone if you wish to fly it under a bridge, for example. The Anafi is a compact, lightweight flying machine with a few technical tricks up its sleeve. It is a great alternative to DJI drones and is very quiet compared to other flying drones.
Best Drone for Kids
The Tello is a fantastic drone for kids and for those who are curious about camera drones. The price is very affordable and is flyable via smartphone or be programmed using Scratch on your laptop.
This little fella flies well both indoors and outdoors, making it easy to control and providing a good amount of room to explore the joys of drone piloting.
One thing you should be aware of is its limited battery life which only provides about 5 minutes of flight time. This toy drone doesn't have very good image quality, but it provides a nice view of the drone flight.
This is one of the toy drones you should consider if you are looking for the best drone to get your kids started. It's very safe and durable but requires the kids to be supervised when flying it.
Related Articles