Foldable phones are becoming popular these days with the likes of Samsung launching its own device in recent months. Oppo is one of the latest companies to jump on the bandwagon. On the second day of its "Inno Day" event on December 15, Oppo launched its latest foldable smartphone – Find N.
While Oppo isn't exactly on par with the flagship manufacturers like Samsung or Apple, for example, Oppo's phones still manage to impress and compete with devices from top-tier brands.
Here is everything you need to know about Oppo's latest foldable smartphone:
The new foldable smartphone of Oppo looks like the flagship smartphone of Samsung, the Samsung Galaxy Z Fold 3. According to Oppo, this foldable smartphone is a result of four years of research and development, as well as six generations of prototypes. Oppo used the prototypes to test a variety of hinge designs, display materials, and aspect ratios in order to create what it believes would be the perfect foldable device in 2021.
This foldable phone features a hinge that promises to eliminate the display gap and substantially reduce the visible crease, which is two of the most common complaints about folding phones. It has an outer screen of a 5.49-inch AMOLED with an aspect ratio of 2:1. When open, this device will have a mini tablet-sized 7.1-inch AMOLED display with a sharper resolution. It also has a variable refresh rate that goes up to 120Hz. Like the Galaxy Z Fold 3, the screen is protected by Ultra-Thin Glass (UTG), which makes it feel like you are just holding a regular smartphone.
Oppo Find N has a Flexion Hinge consisting of 136 parts and a water droplet design. The Flexion Hinge and UTG, according to Oppo, make the crease 80 percent less noticeable than the competition.
Oppo Find N: Features and Specs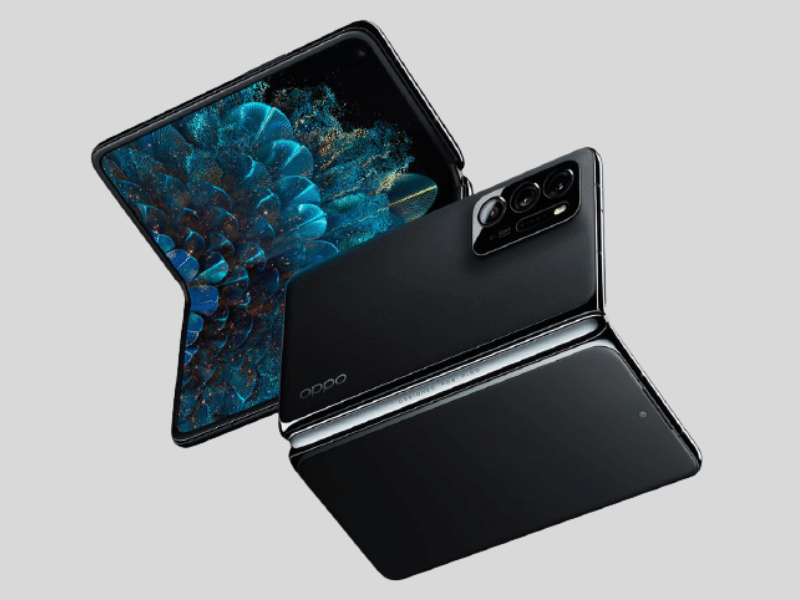 Oppo Find N has a powerful Android chipset – Snapdragon 888 processor. Paired with up to 12GB RAM and up to 512GB of storage, there's not much this phone can't do. This foldable device runs a standard version of ColorOS 11 with a few foldable-specific tweaks. One of these is the Dual Window. It splits the screen in half so you can utilize two apps side by side with a simple dual-finger swipe down the center of the screen. If you want to use the larger display to its full extent, Floating Window is another useful multitasking option. It lets you resize an app any way you want.
For faster network performance, this device also offers 5G and Wi-Fi 6 capabilities. There are also two forms of biometric authentication — including a side-mounted fingerprint sensor and face unlock.
Oppo Find N: Camera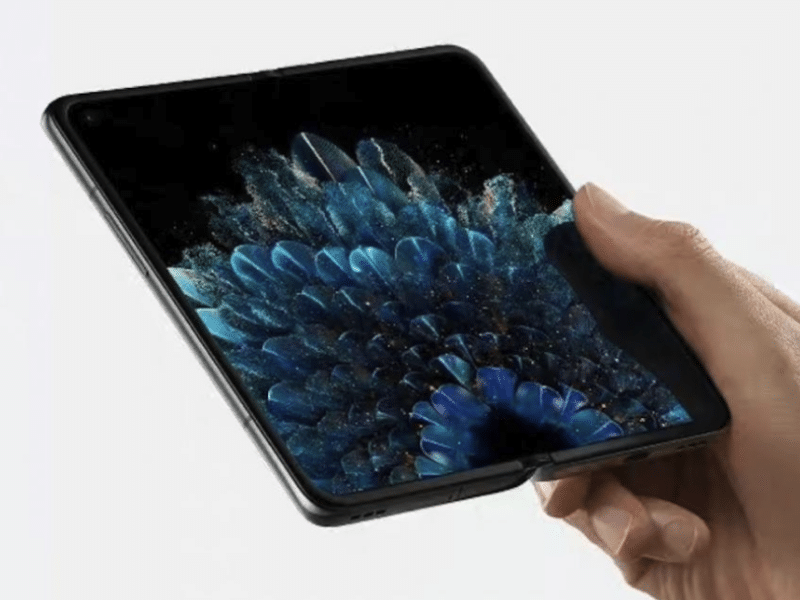 Oppo Find N also has an improved camera system. The Find N, like the Z Fold, has five cameras. The main camera is a triple-lens set up with a 50-megapixel joined by a 16-megapixel ultrawide and a 13-megapixel 2x telephoto. For selfies and video calls, both the inner and outer screens have their own front-facing cameras. Both cameras have 32 megapixels, so selfies should be crisp and clear. A new split-camera user interface allows you to use the large, immersive inner display to efficiently shoot photos on one side while viewing, sharing, or deleting your most recent shot on the other.
Oppo Find N: Battery Life
The Oppo Find N ships with a 4,500mAh battery and Oppo promises that it will offer all-day battery life. It supports up to 33W wired charging and 15W wireless charging. The 33W wired charging, as well as the 15W wireless and 10W reverse wireless power, aren't really quick compared to some of the other latest devices.
Pricing and Availability
The Oppo Find N will be released on December 23, 2021, with a starting price of 7,699 yuan ($1,210). Unfortunately, however, Oppo has no plans to release the Oppo Find N outside of China. So, unless you have a friend in China, Oppo Find N may be difficult to get a hold of. For comparison, Samsung's phone – Galaxy Z Fold 3 has a starting price of $1,799 in the US.
Related