There is no question that Asia is one of the most diverse and interesting continents on earth. Asia offers a lifetime's worth of sights and experiences. From the towering skyscrapers of Tokyo to the glimmering temples of India, Asia is home to some of the most amazing tourist destinations in the world.
In this article, we will take a look at some of the best places to visit in Asia.
Bali, Indonesia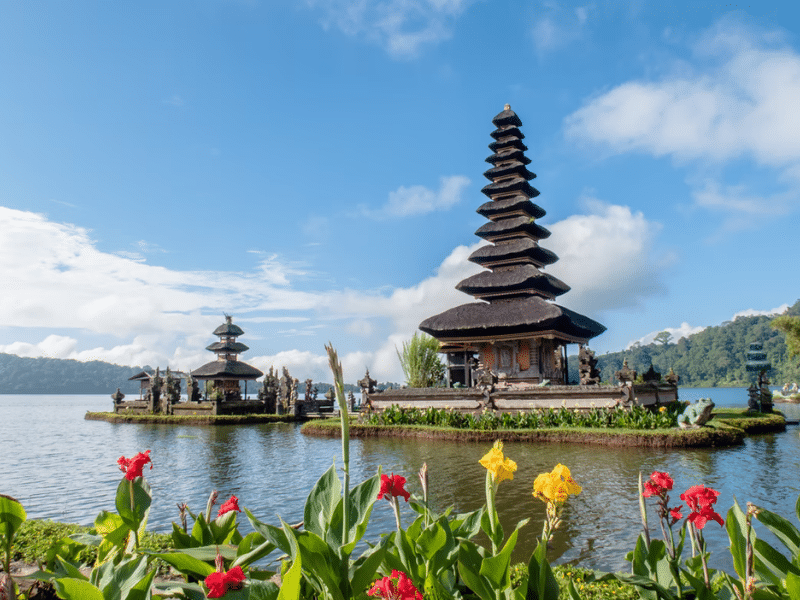 Bali is an island of Indonesia that's known for its beaches, mountain-ringed valleys, and Hindu culture. Tanah Lot is one of Bali's most iconic temples. You can indulge in a luxurious treatment at Bali's famed spas, such as the Ayana Resort and Spa. Another place to go to in Bali is Ubud. Ubud features traditional architecture, art galleries, and spas. Thanks to its refined Hindu culture and dramatic landscapes, Bali has become one of the world's most popular tourist destinations.
Maldives
The Maldives is an independent island country in the north-central Indian Ocean. The Maldives is known for its beaches, blue lagoons, and extensive coral reefs. Many couples and honeymooners visit the Maldives to lie on its white-sand beaches and swim in the sparkling blue lagoons. There are also many resorts for travelers who are looking for a more luxurious experience, such as Fushifaru Maldives. It's one of the Best Places to Visit in Asia if you're looking for a romantic destination.
Hong Kong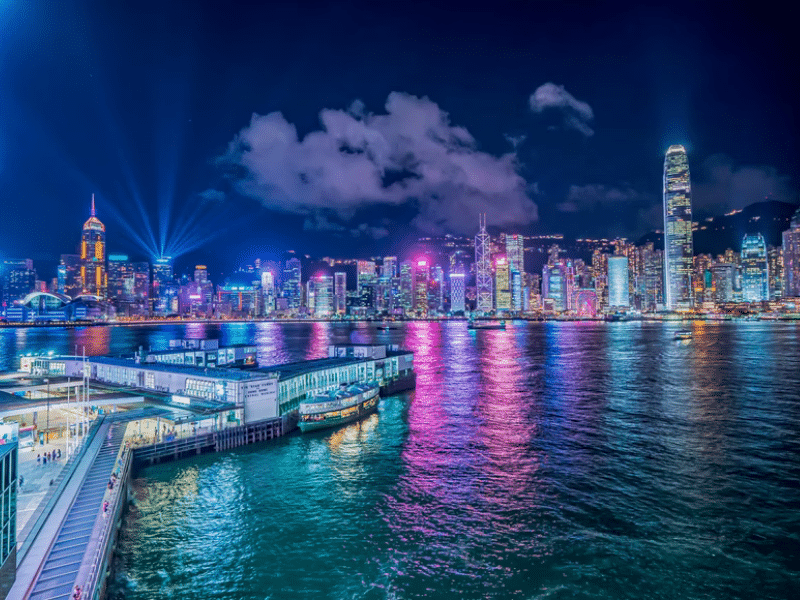 Hong Kong is a Special Administrative Region of the People's Republic of China. It is known for its tall skyscrapers, Victoria Harbour, Neon skyline, and expansive nature parks. Visitors can take in the views from Victoria Harbour, go shopping on Nathan Road or explore the hiking trails in Hong Kong's many nature parks. Disneyland Park and Ocean Park are also popular tourist destinations in Hong Kong. It is one of the best places to visit in Asia and it will cost you a lot of bucks as it is also one of the most expensive cities in the world to live in.
Tokyo, Japan
Tokyo is a fascinating city of bright lights, towering skyscrapers, and endless energy. While it can be overwhelming at first, there are plenty of things to do in Tokyo to keep you busy for weeks on end. Highlights include visiting the ancient temples and gardens, shopping in the trendy districts, and watching the world go by in one of the lively districts like Shinjuku or Roppongi.
Bangkok, Thailand
Thailand's capital, Bangkok is a mecca for foodies and fashionistas alike. Bustling markets filled with local vendors, temples where the faithful congregate, and one of the world's best shopping venues: Chatuchak Weekend Market, all contribute to its popularity among visitors. It's an Asian destination you shouldn't miss!
Siem Reap, Cambodia
Siem Reap is a city in northwestern Cambodia. It has many ancient temples built by the Khmer Empire. It has a laid-back vibe and is much less crowded than other Cambodian cities such as Phnom Penh. Take some time to explore the many temples like Angkor Wat, Preah Vihear, and Temple Zone of Sambor Prei Kuk, all of which are UNESCO World Heritage Sites.
Boracay, Philippines
Boracay is a very popular tourist destination in the Philippines. It features miles of powder-white sand beaches on a stunning island. It has a lively atmosphere and dozens of restaurants serving up Filipino classics alongside Western fare. You can visit beautiful places, each offering different sights and experiences. This includes Puka Beach, Bulabog Beach, and Cyrstal Cove.
Beijing, China
Beijing is one of the most populous cities in the world. It's home to iconic sites like the Forbidden City and Temple of Heaven, as well as modern excitement like the Shijingshan Amusement Park. Don't forget The Great Wall of China while you are there. For a truly unique experience, visit Beijing during an off-peak time (May through October) to enjoy less crowded tourist attractions.
Ho Chi Minh City, Vietnam
Ho Chi Minh City is Vietnam's largest and most vibrant city. The former Saigon boasts a rich history and an abundance of attractions. It has a bustling market and a wide variety of restaurants and cafes offering delicious street food and more upscale meals. One of the top attractions here is the War Remnant Museum, where visitors can learn more about the Vietnam War. The Museum has many exhibits including several interactive ones that will allow you to see what it was like on the battlefield. If Vietnam is on your bucket list, the old city of Hoi An is also one of the best destinations to visit.
Kuala Lumpur, Malaysia
Kuala Lumpur is the capital of Malaysia and its largest city. The Petronas Twin Towers are the most iconic landmark in Kuala Lumpur. The Petronas Towers are considered to be among the world's tallest twin towers with 88 stories. It makes an excellent view from the observation deck located at the top of the towers.
Seoul, South Korea
For all K-drama and K-pop fans out there, Seoul is a must-visit destination. Seoul City offers not only beautiful places but also delicious street food. South Korea has a WIFI almost everywhere so social media lovers will surely love this place. Be sure to visit Gyeongbokgung Palace, Changdeokgung Palace, and Bukchon Hanok Village while you're in Seoul.
Singapore
Singapore is a tiny island country located in Southeast Asia. Despite its small size, Singapore is one of the most diverse and vibrant places in the world. The Singapore cityscape feels like a movie set, with skyscrapers dotting the horizon offering some of the best views in Asia. Singapore is also extremely modern, boasting some of the best public transportation, technology, healthcare, and education systems in the world. On top of that, Singapore has been rated as one of the safest and cleanest countries to visit that's why it is included as one of the best places to visit in Asia.
Dead Sea, Israel
If you're looking for a place to relax and rejuvenate, the Dead Sea is a great option. The Dead Sea has the lowest body of water on the surface of Earth. This saline lake has a high salt content and therapeutic properties. Because of its high salt content, individuals can easily float on the Dead Sea's surface due to its inherent buoyancy. Sunbathing at the Dead Sea has less of a sunburn risk than other destinations. Visitors can enjoy the many wellness treatments available at resorts in the area, or simply soak in the unique environment.
Jaipur, India
Jaipur, also known as the Pink City, is home to some of India's most stunning architecture. It ranks high among the safest cities for women in India to live and work. It also has the biggest Circular Park In Asia. At the center of its stately street grid stands the opulent, colonnaded City Palace complex. The City Palace, Amer Fort, and Jantar Mantar are all must-sees when visiting Jaipur. Be sure to take a stroll down the city's lively streets, where you'll find everything from street food to handmade textiles.
Planning a hike? Check out this article – Hiking Packing List for Beginners 2021
Articles You May Like