The App Store is full of exciting and innovative iPhone gaming apps that are perfect for anyone looking to have some fun in 2023. From classic platformers to immersive role-playing games, there's something for everyone. The best iPhone gaming apps often have intuitive user interfaces, beautiful graphics and captivating storylines, so no matter your gaming style you can find an engaging app.
Some of the most popular genres include collectible card game, sports games, casual single player experiences, and online multiplayer experiences. No matter what kind of game puts you to enjoyment, you're sure to find something in the App Store suitable for your preferences. Moreover, it is best if you have an Apple Arcade Game subscription. Whether you're playing solo or with friends, these top-tier iPhone gaming apps make playing on the go a breeze.
Let's take a look at the best mobile games for iPhone this 2023!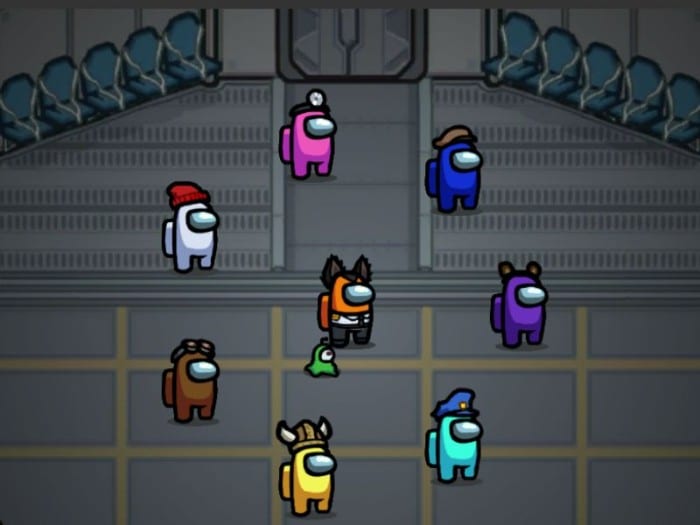 Among Us
Among Us is sure to remain one of the best iPhone games for 2023 and beyond due to its immense replayability. This mobile game is based on a simple premise; players are crewmates aboard a spaceship, and their objective is to identify who among them is an impostor. The impostor's goal is to sabotage the ship before any of the other players can do so, and they must work quickly and covertly in order to succeed. Ths game's level of unpredictability makes it hugely entertaining – no two rounds are ever the same, and plenty of surprises await even veteran players. Among us is a MOBA (multiplayer online battle arena) typeof game and there are slight deffirences in PC version than in mobile version but the game plays is still the same.
Clash Royale
Clash Royale is one of the best iPhone game for 2023, providing a unique blend of strategy mobile gaming ideas that make it an incredibly enjoyable experience. The game itself is free-to-play, but with a number of optional microtransactions available to make the gaming experience more enjoyable. Its gameplay focuses on collecting and upgrading cards in order to build powerful decks and then use them to dominate your opponents in real-time battles. The battles themselves are fast paced and action packed, making sure that no two battles are ever truly alike. This fun game also features cleverly designed arenas and levels as well as various rewards to keep you coming back for more. You can play this game on a PC game while its mobile version is available for both android and iPhone.
PUBG Mobile
PUBG Mobile is one of the best iPhone gaming apps for 2023 due to its immersive gameplay, familiar and intuitive controls, and wide range of exciting features. It has two game modes, the battle royale mode and arcade mode. This riot games provides an authentic port of the original, which features stunning graphics and optimized performance for mobile users.
PUBG Mobile players also benefit from an easy-to-use control scheme that has been tailored specially for iPhone gaming. Quick and responsive virtual buttons allow other players to quickly execute movements and commands, while gyroscope aiming gives users the precision they need when aiming down sights or throwing weapons across long distances. PUBG is still amongst the best iPhone games for 2023.
Mario Kart Tour
Mario Kart Tour is one of the best kart racing games for 2023, thanks to its immersive and engaging gameplay. It offers a unique racing experience with its point-based system and various speed options. The game also features biweekly downloadable tours which add new cups and 3 courses each. Mario Kart Tour also introduces a game-changing Frenzy Mode – when players get three identical items from an item box they temporarily receive extra boosts for a short period of time! Players can also make use of characters' special skills which provide even more tactical options during races.
The game comes with stunning visuals that bring classic Mario Kart characters to life on iPhone screens. Its intuitive controls make it easy to learn the game mechanics but difficult to master. Apart from having lots of single-player content, you can also challenge your friends online or compete against other players in tournaments around the globe. Also, it comes with unique power ups. All these features combined make Mario Kart Tour one of the most engrossing iPhone racing games of 2023!
Read More: Best Co-Op Games 2022
LEGO® Star Wars
LEGO® Star Wars is one of the best iPhone gaming apps for 2023 and is sure to provide users with hours of fun. Players can collect, build, and fight in the most epic LEGO Star Wars battles ever seen. Players can lead armies of characters from all eras of the Star Wars universe into real-time multiplayer PvP battles in arenas inspired by iconic locations from throughout the galaxy. The game offers a variety of units and vehicles such as AT-ATs, AT-RTs, Y-wings, TIE fighters and characters from Star Wars: The Phantom Menace, Star Wars: A New Hope, and more that you can use to construct formidable light and dark side armies.
The game offers an enjoyable experience for iPhone users due its detailed graphics and sound effects. As the game is based on actual Lego pieces it has a more realistic feel than other iPhone games on the market. Additionally, it allows users to recreate their favorite scenes from their favorite movies while learning battle techniques from both sides of the force – light and dark.
Read more: The Best Android Gaming Apps for 2023
Rovio Classics: Angry Birds
Angry Birds has been a beloved iPhone game for many years, and it continues to be one of the best iPhone gaming apps for 2023. Developed by Rovio, this physics-based game offers a unique and entertaining experience that challenges players to use their logic and problem-solving skills to complete levels. The goal of Angry Birds is simple: launch various birds with different abilities into a structure filled with green pigs in order to destroy them. Players must figure out the most effective way to make use of each bird's abilities in order to effectively eliminate the pigs.
The simplistic yet challenging gameplay makes Angry Birds an incredibly engaging iPhone best games for all ages. The puzzles are designed in such a way that they can be solved by both experienced gamers and casual players alike. Each level requires strategy, as players must determine which birds should be used where, as well as how they should be launched. Good thing is that this mobile game is with no in app purchases.
Conclusion
iPhone gaming apps are a great way to have fun while also exercising your mind. In 2023, iPhone users will be spoilt for choice with the range of other games available on the App Store for your mobile device. Mario Kart Tour offers an immersive racing experience that is sure to keep you hooked, LEGO® Star Wars allows players to recreate their favorite scenes from movies and Angry Birds requires problem-solving skills as well as logic in order to complete levels. No matter what type of game you're looking for – there's something out there that can provide hours of entertainment!