It's no secret that electric vehicles are becoming more and more popular. With advances in technology and a growing focus on environmental responsibility, it's only natural that electric vehicles would start to take over the market. In fact, many experts believe that by 2022, electric off-road vehicles will completely dominate the market.
There are many reasons for this prediction. For one, electric off-road vehicles are much more environmentally friendly than their gas-powered counterparts. They also require far less maintenance, which can save you a lot of money in the long run. And thanks to continued advancements in technology, the performance of electric off-road vehicles is only getting better and better.
So if you're looking for an eco-friendly and affordable option when it comes to off-road vehicles, be sure to check out the models available in 2022!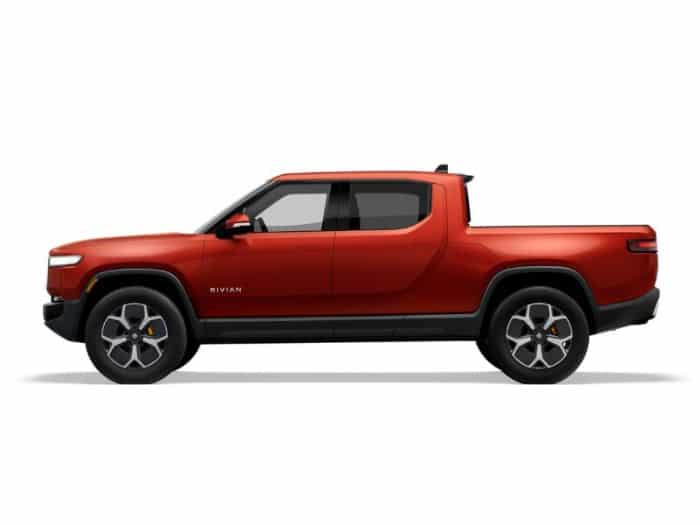 The Rivian R1T is one of the best electric off-road vehicles on the market. It offers a variety of features that are perfect for drivers who want to take their vehicle off-road, including an impressive towing capacity and ground clearance. The interior of this pickup truck has also well-equipped with Wi-Fi and Bluetooth capabilities, as well as six USB outlets, so drivers can stay connected while they're on the go.
This electric car comes with a powerful set of electric motors for a punchy performance. Additionally, Rivian offers a battery pack and drivetrain warranty that lasts for eight years or 175,000 miles.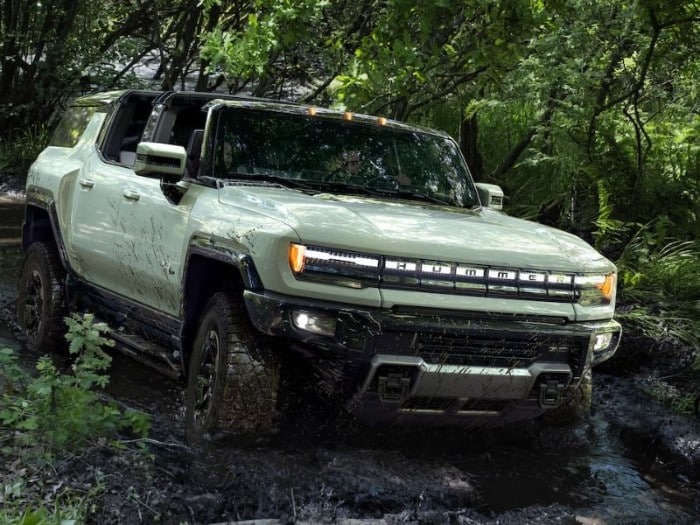 The GMC Hummer EV is the perfect electric off-road vehicle for those who want power and performance. This electric vehicle has a maximum ground clearance of 15.9 inches, making it perfect for navigating over rocks and another uneven terrain. It also has a range of 329 miles, so you can explore even the most remote areas without worrying about running out of juice.
Plus, this electric car comes with a variety of features that make off-roading even easier, such as a powerful electric motor, 18 cameras for detecting obstacles, and a CrabWalk mode that helps you navigate around rocks and another difficult terrain. The price tag for the GMC Hummer EV may be high, but it's definitely worth the investment for those who love spending time off the beaten path.
The Cybertruck, Tesla's most affordable model yet, is expected to hit the market in 2023 with a starting price of $39,900. When it comes to electric off-road vehicles, the Tesla Cybertruck is the clear frontrunner. Its combination of strength, speed, and versatility are unmatched by any other vehicle on the market.
The Tesla Cybertruck's stainless-steel exoskeleton provides unparalleled protection against damage and corrosion, while its powerful drivetrain and low center of gravity give it unrivaled traction control and torque. This makes the Cybertruck an ideal choice for off-road trails and adventures. This tesla model is your clear choice when it comes to electric cars.
Read More: Best Electric Scooter for 2022
The Ford F-150 Lightning is the perfect electric off-road vehicle for those who need power and durability. With a towing capacity of 10,000 pounds and a maximum payload of 2,000 pounds, it can handle anything you throw at it. Plus, the dual-motor powertrain can produce up to 774 lb.-ft. of torque, making it great for off-road driving.
The battery pack provides an impressive 320 miles of range, so you can take it wherever you need to go. And with 11 outlets that can produce up to 9.6 kW of power, it's great for setting up a workspace or campsite. Ford will never fail you and Ford F 150 lightning is one of the best electric vehicles for your off-road experience.
The Mercedes G-Class is the perfect electric SUV for those who want the best of the best. Its luxurious design and features are top-rated, and it's also one of the most capable off-road vehicles available. With a 416 horsepower V8 engine, 9-speed transmission, and independent double-wishbone front suspension, this machine can handle any terrain. Add in the three lockable differentials and multimode suspension, and you have a vehicle that's ready to take on anything.
Plus, with all that wood, leather, and luxury inside, you'll feel like you're driving a palace rather than an off-road truck. Having dominated terrains across the globe for 40 years, the G-Class journey continues to evolve. With its signature four Wheel Drive and three lockable differentials, it excels in virtually every off-road metric imaginable – from climbing ability to water wading depth.
Read More: Best Electric Cars Of 2022
Conclusion
Off-road vehicles are perfect for those who love to explore the great outdoors. They provide power and performance, making it easy to navigate over rocks and another uneven terrain. Many come with an Electric engine, dual motor setup, and All Wheel Drive. Plus, they come with a variety of features that make off-roading even easier, such as powerful electric motors and 18 cameras for detecting obstacles. If you're looking for the best electric off-road vehicle on the market, then look no further than the Tesla Cybertruck. With its stainless steel exoskeleton and unrivaled performance, this vehicle is sure to impress. So what are you waiting for? Get ready to hit the trails in style with one of these amazing electric off-road vehicles!