Looking to stay entertained this May? Netflix has you covered with a wide range of new movies and TV shows coming to the streaming service next month. From the much-awaited fourth season of "Stranger Things" to comedies like "Senior Year," Netflix has something for everyone in May. So, mark your calendars and get ready to start streaming with these awesome movies and series coming new on Netflix in May.
Read More: New on Netflix in April
May 1
Hello, My Name Is Doris
Hello, My Name Is Doris is a 2015 comedy-drama film starring Sally Field as an eccentric older woman who develops a crush on her much younger co-worker. With help from her best friend's granddaughter, Doris sets out to pursue the man of her dreams. Sally Field really works hard to bring Doris to life and make her both likable and relatable. Whether you're in the mood for a feel-good comedy or just want to see an impressive performance from one of Hollywood's most beloved actresses, Hello, My Name Is Doris is definitely worth checking.
Other movies and series new on Netflix on May 1:
Jackass: The Movie
Menace II Society
The Lake House
When Harry Met Sally
Seven Years in Tibet
Soul Surfer
Summerland
May 3
Hold Your Breath: The Ice Dive
Another great title coming on Netflix in May is Hold Your Breath. This Netflix documentary follows Finnish freediver Johanna Nordblad as she attempts to break the world record for distance traveled under the ice with one breath. She will have to brave freezing temperatures and dangerous conditions in order to succeed. Her record-breaking achievements include the World Championships record for females in freediving with fins in 2004 and the Guinness World Record for females for freediving 50 meters in 2015.
May 4
Meltdown: Three Mile Island
Netflix is also debuting Meltdown, an eye-opening Netflix documentary about the near catastrophe that took place at the Three Mile Island power plant in Pennsylvania in 1979. The revelation was made by workers at the power plant and residents in the surrounding town, led by chief engineer and whistleblower Richard Parks. The documentary features never-before-heard interviews, archival footage, and recreations to tell the story of the worst nuclear incident in U.S. history.
May 5
The Pentaverate
This limited series talks about a secret society who have been working to influence world events since 1347. Mike Myers will play eight brand new characters in this new comedy series. While Myers will play a variety of roles, we only catch a glimpse of his character Ken Scarborough. Ken is an old-school Canadian broadcast journalist who sets out to expose the Pentaverate and reclaim his career. The trailer also gives viewers their first look at fellow cast members Debi Mazar, Richard McCabe, Lydia West, and more.
May 6
Along for the Ride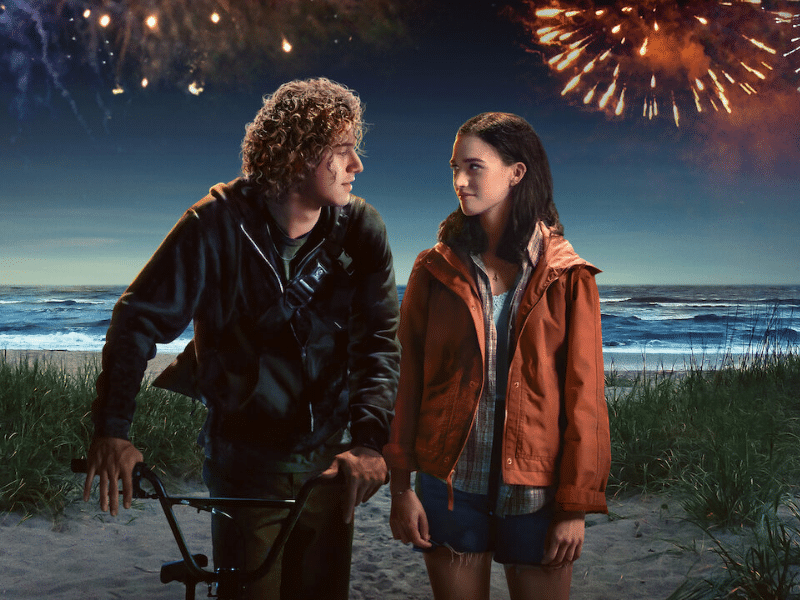 Originally scheduled for release in April, Along for the Ride has now been moved to May. This romantic film follows the story of Auden as she meets a fellow insomniac, Eli. While the seaside town of Colby sleeps, the two go on nightly adventures to let Auden live the carefree, joyful life she never got to experience as a teenager. Netflix has teamed up with Sofia Alvarez, writer of "To All the Boys" to adapt Sarah Dessen's 2009 novel "Along for the Ride."
Other movies and series new on Netflix on May 6:
Welcome to Eden
The Sound of Magic 
May 10
Operation Mincemeat
This Netflix movie uncovers the true story behind Operation Mincemeat, a top-secret British operation during World War II. In 1943, the British intelligence service came up with a plan to deceive the Nazis about the Allied invasion of Sicily by using a dead body as bait. Hoping to be intercepted by the Germans, they dressed the body in a British military uniform and attached false documents to it. This movie is a big-budget World War II thriller that stars big names such as Colin Firth, Matthew Macfayden, and Jason Isaacs.
Other movies and series new on Netflix on May 10:
Our Father
The Getaway King
May 13
Senior Year
Senior Year sees Wilson play Stephanie Conway, a popular cheer captain who suffers a head injury days before her senior prom. Waking from a 20-year coma, Conway re-enrolls to complete her studies and hopes to regain her status as a popular cheerleader and become prom queen. Now that she is already 37 years old, will she be able to relive her high school glory days? This Netflix comedy film is not to be missed.
Other movies and series new on Netflix on May 13:
The Lincoln Lawyer
Bling Empire Season 2
May 18
Cyber Hell: Exposing an Internet Horror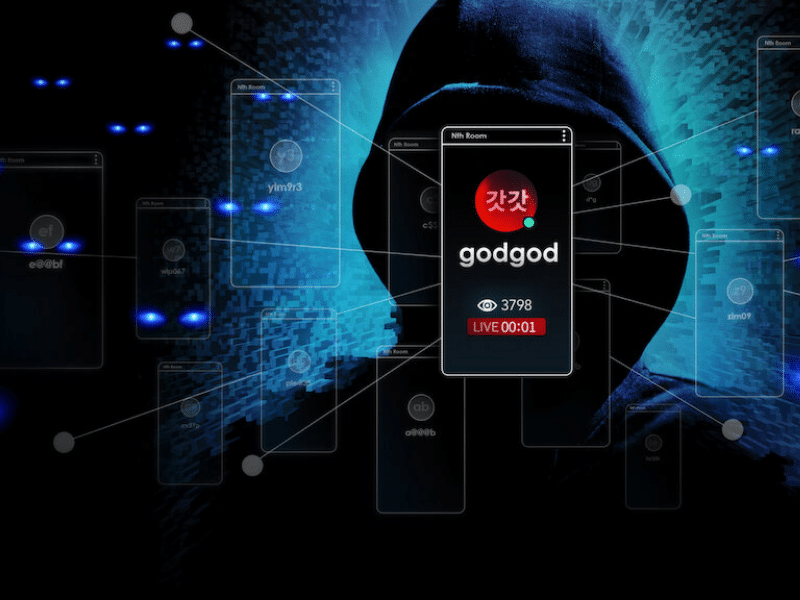 This Netflix documentary takes a deep dive into the dark side of the internet and exposes the dangers that lurk there. It reveals the truth of the so-called Nth Room case, which has flipped Korea upside down. Featuring interviews with law enforcement officials, victims, and experts, this documentary will show you how easy it is for predators to hide behind a computer screen and commit horrific crimes. Prepare yourself to witness the worst of humanity in this eye-opening documentary.
Other movies and series new on Netflix on May 13:
The Circle: Season 4 
The Perfect Family
Toscana
May 19
A Perfect Pairing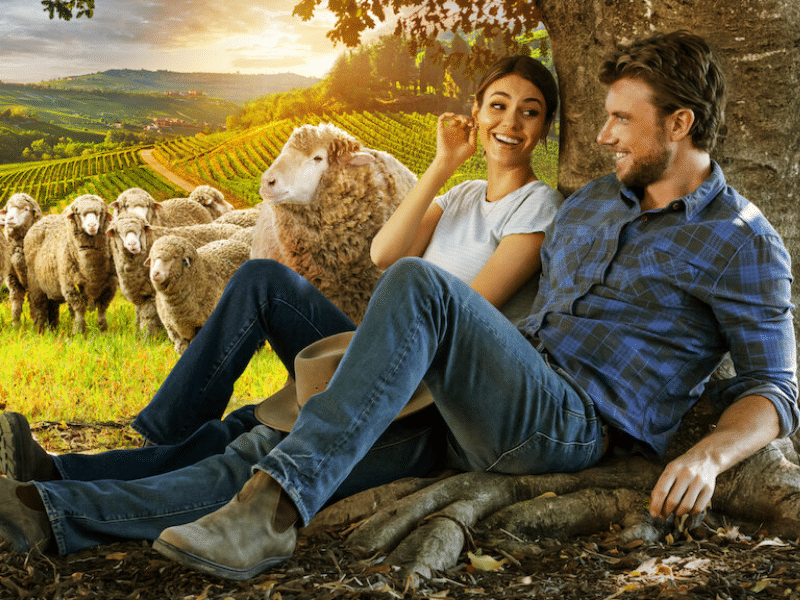 Victoria Justice headlines this Netflix movie as Lola Alvarez, a talented wine executive who, after quitting a dream job, decides to open her own business. She then chooses to travel all the way to Australia in order to persuade a family winery to work with her. There, she meets the handsome local manager, and the two quickly develop a mutual attraction. Netflix has once again brought us a feel-good romantic movie that will leave you wanting more. This film is the perfect pairing of romance, comedy, and wine.
Other movies and series new on Netflix on May 19:
The Boss Baby: Back in the Crib — Netflix Family
Insiders Season 2 
May 27
Stranger Things 4: Volume 1
The highly-anticipated fourth season of Netflix's hit show, Stranger Things, is finally here! This time around, the action will take place not only in Hawkins, where most of our original core characters still dwell but also in California, where El and the Byers have made their home. Join your favorite characters as they explore a new conspiracy that has emerged in California and work together to fight the supernatural war coming. With new characters and fresh plot lines, Stranger Things 4 promises to be the most thrilling season yet. Don't miss it! Season 4 of Stranger Things will be split into two parts, with Part 1 premiering on May 27. Part 2 will arrive on July 1st, five weeks later.