If you're a cat lover, then you know how important it is to have a good litter box. Especially if you have multiple cats. The good news is, there's a new Litter-Robot 4 that has just been released. The Litter-Robot 4 is the latest and greatest self-cleaning litter box yet by Whisker. Sleeker, quieter, and more high-tech than the previous Litter-Robot 3 Connect model. It's perfect for busy people who want the convenience of a self-cleaning litter box without having to worry about constantly changing the litter. It also boasts innovative features for your cat's health.
Read More: Best Smart Home Tech for Pets
Here's everything you need to know about this newest litter box:
Release Date and Price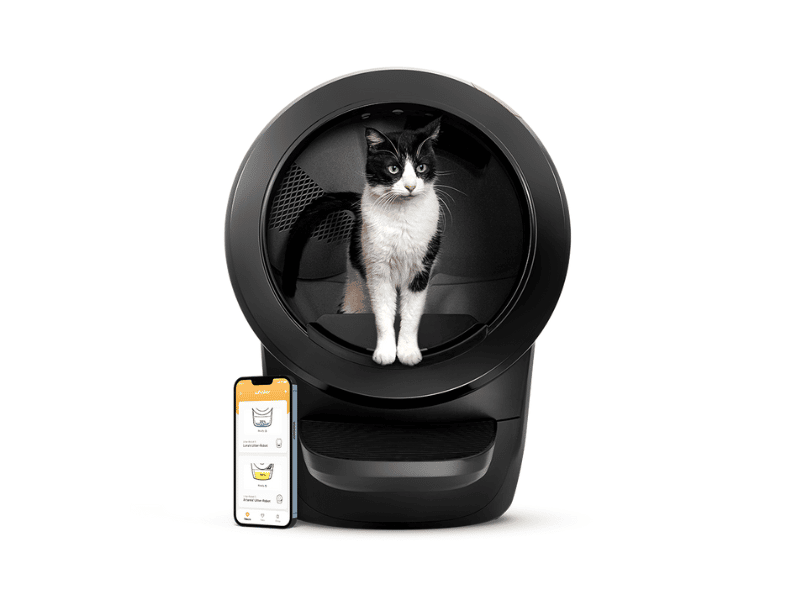 Litter-Robot 4 officially launched on May 10 and retails for $649. It's $100 more than the older Litter-Robot. That's a pretty penny, but it's worth it if you have multiple cats or simply don't want to deal with the hassle of constantly changing your litter box. Units will begin shipping in July of 2022.
Read More: Best Gifts for Cats
Litter-Robot 4 Design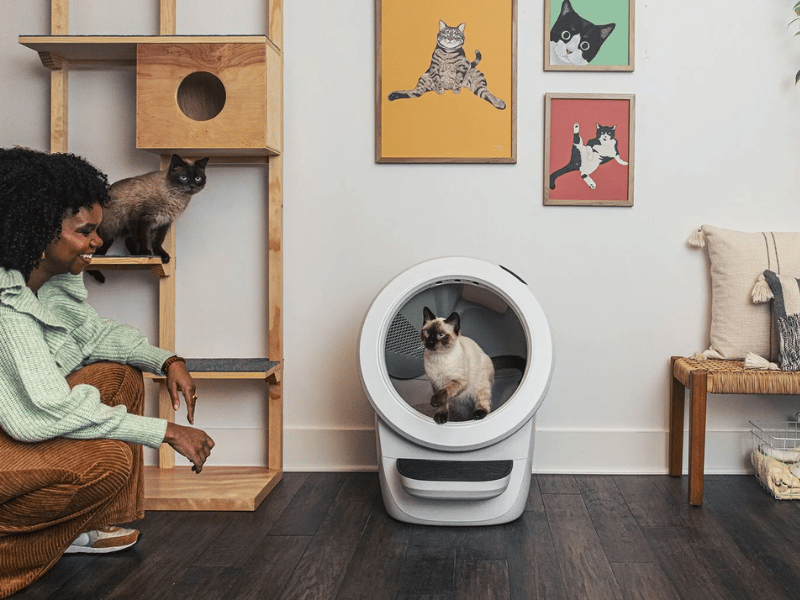 The Litter-Robot 4 is more sleek and modern than its predecessor. It's elegantly designed to maximize comfort for cats of all sizes. It works for up to 4 cats of any size. This new litter box is about the same size as its predecessor. However, the Litter-Robot 4 has a substantially broader opening to the litter than the Litter-Robot 3. The waste drawer is another notable change. The new drawer has a deeper capacity to hold more waste.
You will also love that the control panel buttons have been moved up higher on the Litter-Robot 4. This way, you don't have to bend down as far to operate the unit. The status indicator light is much more obvious. It changes colors and/or flash indicators. But you will have to familiarize yourself with the different icons because no words are used.
The Litter-Robot 4 comes fully assembled; all you have to do is plug it in. The waste bin already had a liner and carbon filter strip pre-placed inside for first use. While it comes with a few waste drawer liners, you can also use traditional garbage bags as well.
It also comes with a new set of accessories that let you fully configure the machine to your specific needs. One of these attachments is a mega fence, which will reduce litter tracking for those with very active cats.
Read More: Best Gifts for Dogs
How does the Litter-Robot 4 work?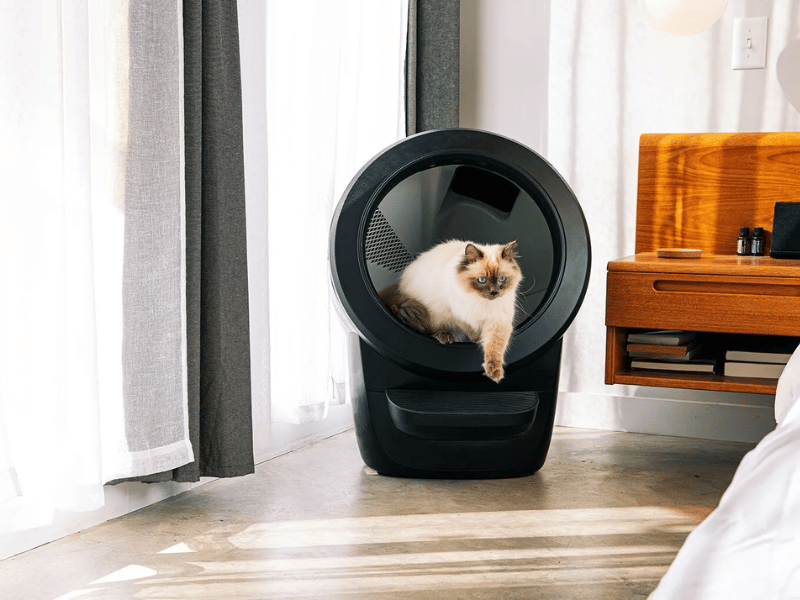 If you're unfamiliar with the Litter-Robot models, they're basically automatic, self-cleaning litter boxes. They have a bottom chamber that collects your cat's waste. When your cat enters the litter, an infrared sensor detects its presence. This triggers a motor to rotate the globe and sift the waste into the bottom chamber. The Litter-Robot 4 uses the same sifting and raking method that Litter-Robots have used for years. To maintain your Litter-Robot cycling properly, you must, of course, empty the wastebasket once or twice a week.
Read More: Meet Astro: Amazon Home Robot
Litter-Robot 4 Features
The Litter-Robot 4 comes with all of the features you loved about the Litter-Robot 3 Connect, plus some new ones. This litter box, like the previous model, is WiFi-enabled and can link to your smartphone. It has an adjustable cycle timer that provides for three, seven, and fifteen-minute post-use cycle delays. There's also a built-in nightlight to help your cat see in the dark.
For the new features, the new litter now has weight sensors. This is a nice feature to keep up with your cat's health. It also features sensors that can detect when the waste drawer is full.
Many users complained about the Litter-Robot 3 Connect being too loud. Whisker has addressed this by making the Litter-Robot 4 much quieter. It uses a new QuietSift technology that not only reduces noise during litter sifting but also reduces airborne dust and allergens.
Another concern about Litter-Robot 3 is the odor. Litter-Robot 4 has a new and improved carbon filter which cuts down on litter box odors significantly better than the previous model. The Litter-Robot 4 also has an airtight seal around the globe that further prevents litter box smells from escaping.
Whisker App
The Litter-Robot 4 requires the free Whisker app (formerly known as AutoPets Connect) to fully utilize all of its features. It now has a more enhanced and intuitive UX design. The app is available for both iOS and Android devices. Once you have the app downloaded, setting up your Litter-Robot 4 is a breeze.
The whisker app allows you to monitor your cat's usage habits through your mobile phone. It will let you know when the wastebasket needs to be emptied as well as view current litter levels. If you want to know if your cat's weight is trending up or down, the app will give you that information as well. Moreover, it has customizable settings for lighting, cycling, locking out the control panel, and more.