Making and selling NFTs can be a great way to generate income and support the digital art community. But NFTs are more than just digital art; they can be used to represent anything that can be stored digitally. This includes everything from in-game items and music to tweets and digital photos. It is also a way to secure ownership of your creative work.
If you're still unsure what a non-fungible token is, we recommend reading our introduction to non-fungible tokens first along with its Pros and Cons.
In this article, we're going to assume you have a basic understanding of how NFTs work and will focus on how to make and sell NFTs.
1. Creating a Crypto Wallet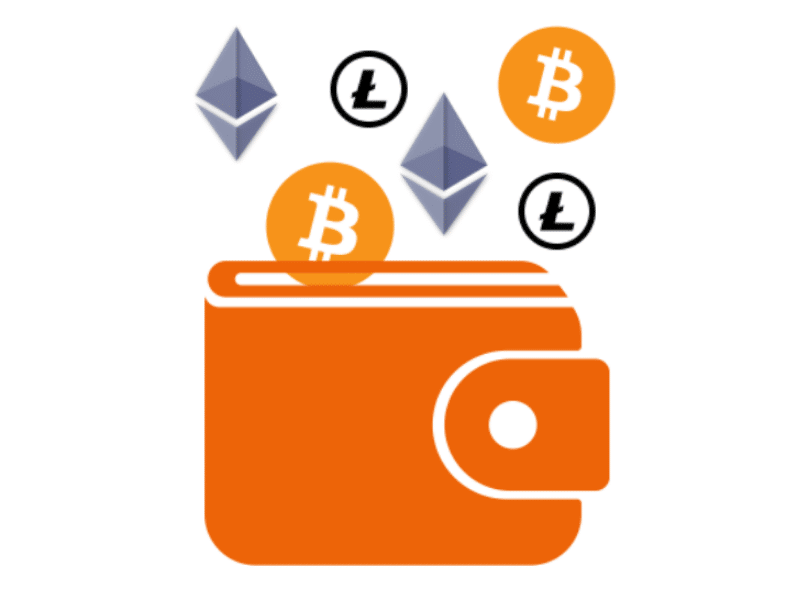 The first thing you need to do is create a cryptocurrency wallet. If you already have one, you can skip this part and proceed to step 3.
If you don't have a cryptocurrency wallet, we recommend using MetaMask. It's a digital wallet that allows you to hold Ethereum and other cryptocurrencies. If you're choosing other digital wallets, make sure it is compatible with the Ethereum blockchain because most of the NFTs are created on it.
Creating a MetaMask account is simple and free. First, you need to download the browser extension and then create your account. Make sure you follow the instructions carefully and backup your seed phrase in a secure location. Once you have completed these steps, you will be able to use MetaMask to hold Ether (ETH) and other cryptocurrencies.
2. Funding your Crypto Wallet
The next thing you need to do is to buy some Ether (ETH). You will need ETH to pay for the transaction fees associated with minting and listing NFTs.
If you don't already own ETH, you can either buy ETH on Metamask or buy it on a cryptocurrency exchange like Coinbase. Once you decided to purchase ETH using Coinbase, you can transfer it to your MetaMask wallet.
3. Finding an NFT Marketplace to Sell Your NFTs
Once you have a cryptocurrency wallet set up and funded, you need to find a marketplace to sell your NFT. The most popular marketplace to make and sell NFTs is OpenSea. It's the world's largest marketplace for buying and selling digital assets. It supports a wide range of NFTs including art, collectibles, and in-game items.
Another popular option is Rarible. It's a bit more user-friendly than OpenSea and a better platform for NFT creators since it offers up to 50% in royalties.
Once you find an NFT platform that suits you, you need to create an account and connect your MetaMask wallet.
For example, if you choose to sell your NFTs on OpenSea, you need to go to the right side of the page and click on the "Create" button. Then, select the "MetaMask" option.
Read More: Best NFT Marketplaces
4. Creating Your First NFT
Now that you have a marketplace set up, it's time to create your first NFT!
You don't need to be a professional graphic designer or have any special technical skills to create an NFT. However, you will need to use a program like Adobe Photoshop or Illustrator to design your NFT if you want to create a custom image. If you don't want to create one, you can also use the photos you take using your phone and turn them into NFTs.
But as mentioned earlier, NFTs are not limited to digital art. You can also create an NFT of a digital file, like an audio track or video. If you're a beginner, you can also use Canva. It's a free online design platform that's simple to use and doesn't require any special skills.
Here is an example of digital art made using Canva.
If you're unsure where to create, we recommend checking out this list of editing platforms for inspiration.
Krita
Inkscape
Fotor
GoArt
Illustrator
NFT Creator
SketchAr
Once you have an idea, you can start designing your NFT.
4. Listing Your NFTs
Once you have your design ready, you need to upload it to the marketplace you've chosen.
For this guide, we'll be using OpenSea. OpenSea allows a lot of file types including JPG, PNG, GIF, MP4, MP3, and more.
On OpenSea, you'll have to go to your profile picture in the top right, then go to My Collections > Create a collection. After that, you'll need to fill in the collection's information such as the name, description, and cover image.
Now that your collection is set up, it's time to add your NFTs. To list an NFT on OpenSea, go to your collections page and click on the "Add new item" button. You'll need to fill in the information about your NFT such as the name, description, properties, royalty, and more. Make sure you double-check everything before you hit the create button!
5. Sell NFTs and Make a Profit
After your NFT is listed on the marketplace, it's time to start selling!
To do this, go to the NFT you made earlier and click the "sell" button. After that, you'll need to set a price for your NFT either for a fixed price or an auction. It is important to note that OpenSea lets you list your NFTs for free but they take a 2.5% fee from each sale. Once you're happy with the price, click on the "Post your listing" button. This is where you have to pay the transaction fee known as gas fees. So how much it costs depends entirely on how much Ethereum's gas fees are at the moment. It can be $100, $200 or more.
If you want to increase your chances of making a sale, we recommend setting a competitive price and promoting your NFTs on social media. You can also offer discounts or bundle sales to attract buyers.
And that's it! You've now learned how to make and sell NFTs. We hope this guide was helpful and that you'll start creating your own NFT collection soon.