Gameplay has become more immersive than ever, with hardware that is capable of so much more than was previously possible. Whether you're using the standard Switch, Switch Lite, or the new OLED Switch, you can play a plethora of new and exciting games with this list of the best Nintendo Switch Games of 2021. These Switch games are going to be a treat for all the gamers out there.
Get the most out of your console and enjoy all-new gameplay experiences!
Here are the best Nintendo Switch Games of 2021:
Metroid Dread is one of the best Nintendo Switch games for sci-fi fans and the best 2D game in the series to date. The storyline in this Switch game expands on several of Metroid's greatest mysteries, telling an epic tale. It has plenty of puzzles to solve with very challenging boss fights that will keep you on the edge of your seat. Samus also gets to show off a few new suit designs to keep things fresh, some of which are incredibly cool. Metroid Dread is stunning to look at and comes complete with an amazing soundtrack that helped make the series so iconic in the first place. It offers hypnotic visuals that make the most of the Nintendo Switch's latest OLED model's hardware. Metroid Dread is a must-have for any Switch owner, so don't miss out on this one.
Buy it here – Metroid Dead
Super Mario Odyssey is one of the Best Nintendo Switch Games for its outstanding graphics, gameplay, and sound. It's the best platformer on Nintendo Switch. It doesn't hold back when it comes to surprises or content, making Super Mario Odyssey an epic adventure that's worth every penny. It uses mechanics similar to those featured in Super Mario 64, Super Mario Sunshine, and Super Mario Galaxy with new exciting experiences. Mario has a new friend this time, Cappy, who allows Mario to destroy opponents with a flick of the wrist. A two-player mode is available for cooperative pleasure, with one player controlling Mario and the other controlling Cappy.
Buy it here – Super Mario Odyssey
It would be impossible to offer a list of the best Nintendo Switch games and not include the critically acclaimed The Legend of Zelda: Breath of the Wild. In fact, it's a great debate about whether this is even just one of the Best Nintendo Switch Games or THE Best Nintendo Switch Game of all time. It has strong gameplay and a gripping story that will keep you hooked from beginning to end. You'll find more than a hundred hours of gameplay in this switch game. You can battle through dungeons, paraglide around the skies or simply go fishing. The world of Hyrule is rich and full of life with a variety of wonderful characters that you'll meet on your journey. Its fantastic open-world gameplay makes it one of the Best Nintendo Switch Games available today.
Buy it here – The Legend of Zelda: Breath of the Wild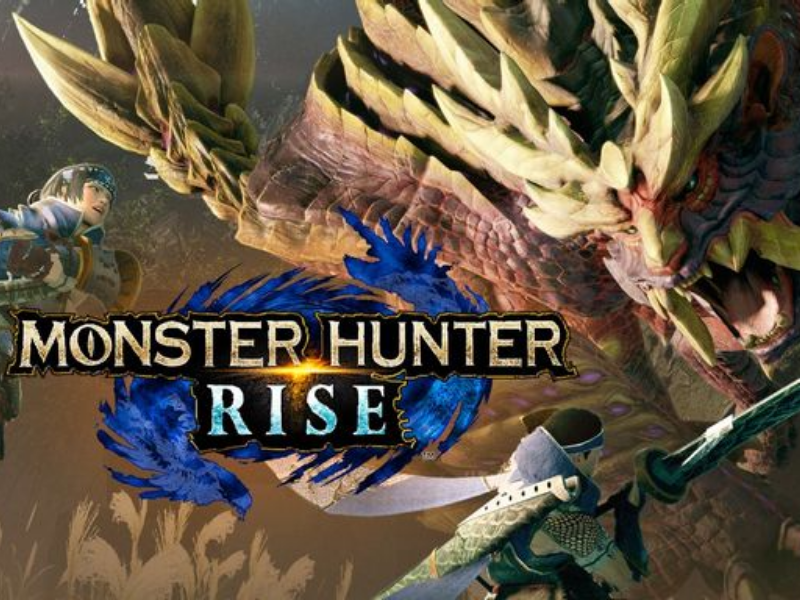 Monster Hunter Rise feels like the first game in Capcom's hit franchise to offer anything more than just monster hunting. It is an action role-playing game and is the sixth mainline installment in the Monster Hunter series after Monster Hunter: World.  Monster Hunter Rise delivers the ultimate Monster Hunter experience. It has wirebug, switch skills, palamute, and large beasts that shake things up enough to make the game feel fresh despite the familiar mechanics. This only adds to the already stellar gameplay of Monster Hunter while allowing new hunters to quickly catch up on what it takes to not only become a hunter but join their friends in taking down some of the most powerful creatures around. With an abundance of elements that make it uniquely suited to the Nintendo Switch, Monster Hunter Rise is sure to delight.
Buy it here – Monster Hunter Rise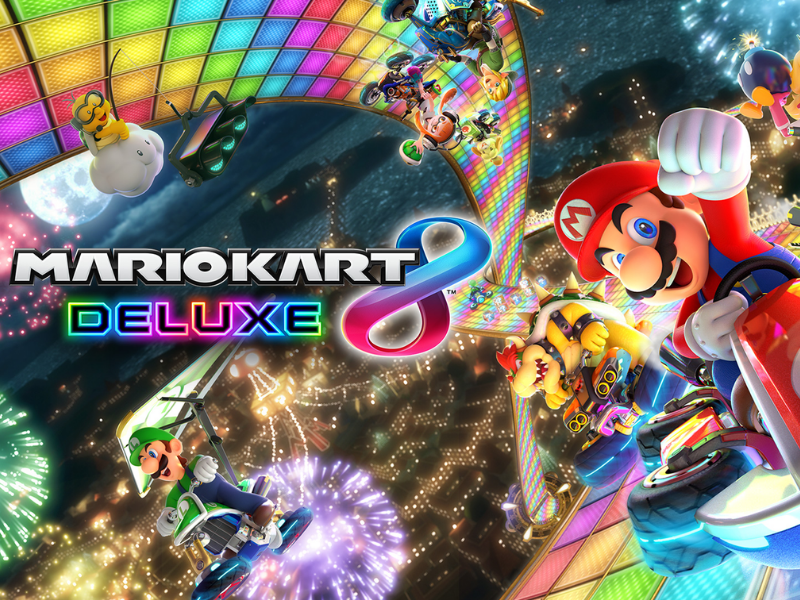 One of the best racing games on Nintendo Switch is Mario Kart 8 Deluxe. You have 41 characters to choose from and 48 colorful tracks to race through. The tracks are all revamped, with some old ones making a return, while some new ones are added. You can play locally or online so you'll always have someone to play against. It also has the much-awaited Battle Mode to round out the set. Up to four players can go against each other in a variety of modes. It also features smart steering for children who wants to play. It keeps your youngster from falling off the track, reversing, or bumping into the walls. Best of all, it has the fantastic DLC from the Wii U version for some added flair.
Buy it here – Mario Kart 8 Deluxe
New Horizons is perhaps one of the finest methods to shake off the blues if you want something more lighthearted. You can relax while making friends with animals living on a tropical island where you can grow your own garden, go fishing, upgrade your house, and more. This game allows for so much creativity, customization, and fun that getting lost in the game is easy. New Horizons has gotten a lot of upgrades to keep players interested, including the massive 2.0 update, which brought back a lot of features from previous games.
Buy it here – Animal Crossing: New Horizons
For photographers and fans alike, the New Pokemon Snap brings you a nonviolent version of Pokemon. Explore the Lental Region and take pictures of over 200 Pokémon in their native environments. The poses of the Pokémon, their size, how directly they face you, and other characteristics are used to rate your images. The stunning graphics will motivate you to share your best photos with the rest of the world. The Pokémon pictures you take will be used to build your very own Pokémon Photodex!
Buy it here – New Pokemon Snap
Released just last November, this title has already made quite a name for itself. Pokémon Brilliant Diamond and Pokémon Shining Pearl are 2021 remakes of the 2006 Nintendo DS role-playing video games Pokémon Diamond and Pearl. It is an excellent way to spend your time this year. Both Brilliant Diamond and Shining Pearl recount the story of a young boy who goes on a journey to catalog monsters before becoming the region's finest warrior. Although not much has been added, it still offers a fun, lengthy adventure with plenty of things to do.
But it here – Pokémon Brilliant Diamond/Shining Pearl
For ghostbuster fans, Luigi's Mansion 3 is one of the Best Nintendo Switch Games to look out for. The green plumber must travel to a haunted hotel to rescue Mario and the gang from the ghosts using a tricked-out vacuum, exploring the fun themes of each floor along the way. With new combat moves such as a satisfying ground slam and incredibly silly opponents, you can't help but enjoy as you progress through the game. This switch game will surely live up to its predecessor's hype with brand new scares, challenges, and mysteries to solve!
Buy it here – Luigi's Mansion 3
Try Super Mario 3D World With Bowser's Fury for some platforming fun. The core game is a remastered version of the already fantastic 3D World. This two-in-one package has all of the slick, enjoyable platforming you'd expect from a game featuring the iconic plumber and his pals. You can play in co-op with up to four players. Bowser has an expansion that gives an open-world environment for one or two players to gradually hop across. This Mario game has all you need to get the full Switch experience!
Buy it here – Super Mario 3D World + Bowser's Fury
For the party-loving gamer, this is one of the best games to pick up. The latest installment in the "Mario Party" franchise was released last October this year for Nintendo Switch. It has quickly become a fan favorite due to its simple controls and engaging gameplay. Players have the opportunity to pick their favorite Mushroom Kingdom characters. The goal is to collect more stars than your fellow players while navigating a virtual board game. Players are divided into groups at the end of each round and compete in minigames for Coins.
Buy it here – Mario Party Superstars
Super Smash Bros. Ultimate is a Japanese crossover fighting game developed by Bandai Namco Studios and Sora Ltd. It is the fifth installment in the Super Smash Bros. series. As one of the most popular Nintendo Switch games to date, it's not hard to see why this series is going strong after so many years. This switch game is jam-packed with an impressive amount of fighters to choose from, each with a specific skill to defeat opponents. On a single screen, up to eight players can compete against one other. This is one of the best switch games when it comes to fighting!
Buy it here – Super Smash Bros. Ultimate
Other Cool Games
Related Article