For the last few years, the sales industry has been rapidly changing. If you're like most business owners, you're always looking for ways to improve your productivity and efficiency. One way to do that is by using CRM software. CRM software can help you manage your customer relationships more effectively and make it easier to keep track of all the important data related to your business.
When it comes to CRM software, there are a lot of different options on the market. So, how do you know which one is right for you?
Read More: Most Profitable Niches to Make Money Online
Here's a look at some of the best CRM software for 2022: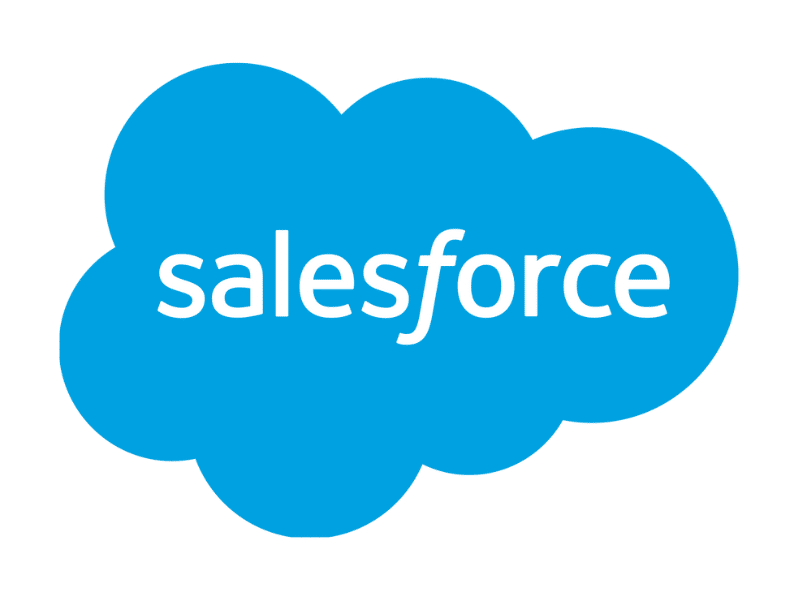 Starting Price: $25
Free Trial: 30 days
Salesforce is one of the most comprehensive CRM software platforms on the market. More than 150,000 companies are using Salesforce worldwide. It offers a wide range of features and functions, making it ideal for businesses of all sizes. This includes contact management, sales automation, opportunity management, product management, marketing automation, analytics, and more. It also offers a wide range of customization options, so you can tailor the software to meet your specific needs. With its interactive dashboard, you can easily see all your important sales data in one place.
Salesforce uses a cloud-based model, so you can access the software from anywhere. It works with a wide range of devices, including smartphones, tablets, and even smartwatches. It also integrates with a wide range of popular business applications, making it easy to use in conjunction with other software you're already using.
One of the downsides of Salesforce is that it can be complex to use and takes some time to get used to. However, once you get the hang of it, it's a powerful tool that can help you boost your sales.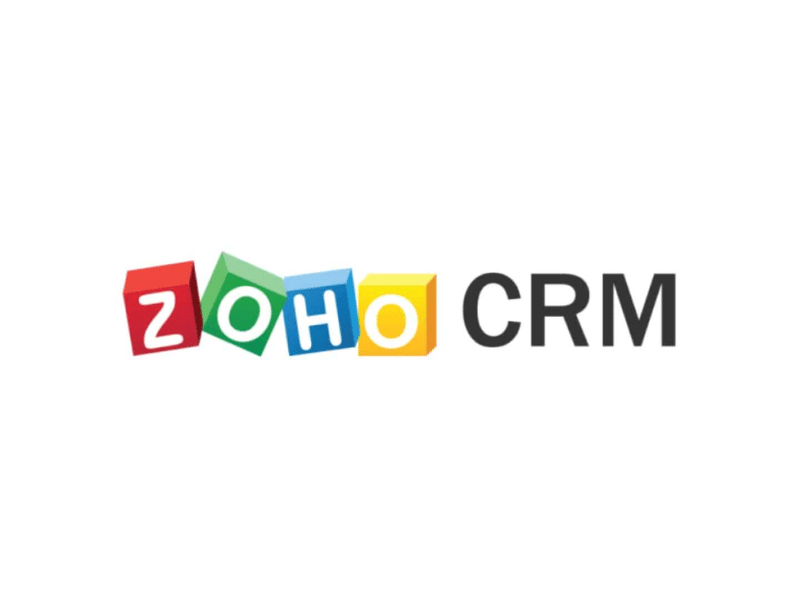 Starting Price: $14
Free Trial: 15 days
If you're a start-up or small business, Zoho CRM is a great option. It's one of the most affordable CRM software platforms on the market. Zoho CRM offers all the features you need to effectively manage your customer relationships. With Zia, an AI-powered analytics engine, you can easily track your sales performance, detect anomalies, and get insights to help you improve your CRM strategy. Zia will also help you automate mundane tasks so you can focus on more important things.
Zoho CRM has more than a hundred integrations with popular business applications. This includes LinkedIn, Zapier, email integrations like Google and Outlook, and more. You may completely revamp your Zoho CRM with its Canvas builder, ensuring that your needs and preferences are met. Motivator is another cool feature that captures the data from your CRM account to create a competitive environment for your sales team using sales activities. This will help them stay on their toes and improve their performance. You will also be happy to know that it offers a free plan for up to 3 users but with limited features.
Read More: Best Investments for Your Money in 2022
Starting Price: $45
Free Plan: Yes
One of the best things about HubSpot CRM is that it offers a completely free version of its software, with the ability to upgrade and get access to its entire suite of marketing tools. This would allow businesses to pick and choose add-ons as they need them, rather than incur large upfront payments for features they may not need. HubSpot CRM gives you more functionality than many other CRM software.
HubSpot CRM is a cloud-based CRM software that offers features such as contact management, prospect tracking, meeting scheduler, live chat, and more. It also has a wide range of integrations with apps including Slack and Gmail. With its decently designed user interface (UI), you can easily navigate the CRM software and find what you need.
Read More: Best Budgeting Apps 2022
Freshsales (formerly Freshworks CRM)
Starting Price: $15
Free Plan: Yes
Freshsales CRM is a cloud-based customer relationship management software that helps businesses track their sales pipeline and close more deals. It's an all-in-one package combining sales and marketing capabilities to help you nurture your leads and improve conversions. With Freshsales CRM, you can manage your contacts, deals, call logs, and emails from a single platform. It works on a browser or mobile app, making it accessible from anywhere. You can also customize it to your business needs with its powerful automation and integration features.
Freshsales lets you have a 360𝆩 view of your customers and leads. It provides you with a quick summary of all essential information like contact details, communication history, deals won, and more. This would come in handy when you're trying to quickly assess a lead or customer. It also has an AI-powered sales assistant called Freddie that gives you real-time alerts on your deals, so you never miss an opportunity.
Starting Price: $12.50
Free Trial: 14 days
Pipedrive CRM is a great CRM software for sales teams. It is a sales-focused CRM that uses artificial intelligence to automate repetitive tasks and track leads and sales. They currently serve over 100,000 customers worldwide. It helps you track your sales pipeline and keep deals moving forward. It's easy to use and has a clean interface that makes it simple to find the information you need. To increase sales, you can utilize Pipedrive from your smartphone and combine it with other sales tools.
Pipedrive offers a few sales-related add-ons: LeadBooster and Web Visitors. LeadBooster helps you generate leads from your website while Web Visitors gives you information on the people who visit your site. Additionally, it boasts support for up to 19 languages, making it a CRM software that can be used by businesses all over the world. Pipedrive also offers blogs and support to help you get the most out of their CRM software.
Starting Price: $19
Free Trial: 14 days
If you're looking for CRM software with the best customer support, Zendesk Sell is a good option. It provides all of the fundamental CRM capabilities that most businesses require, without the frills that sometimes make selling more difficult.
This CRM system includes integrated ticketing and help desk features, allowing you to better manage your sales pipeline. Data fields, filters, and tags can all be used to customize the experience. Zendesk Sell is great for businesses with existing Zendesk tools such as Zendesk Support. You may even check the details of each contact by using the built-in call recording and tracking features. Moreover, it also offers native integrations to Mailchimp for marketing automation, as well as Zapier integrations for extra apps.
However, one drawback of Zendesk Sell is that most of its plans restrict sales pipelines. Professional accounts are limited to one pipeline, while Enterprise accounts offer two pipelines.