Amazon has been a great help to modern households. These Alexa-compatible devices help people stay organized and assist them in everyday tasks. Alexa, a virtual assistant that is powered by a cloud-based service, is the brain behind these devices. Alexa-compatible devices are necessary tools to take advantage of so much Alexa has to offer. From smart speakers to smart light bulbs, these smart home devices will give an immersive experience for you and your family to cherish.
Imagine walking into your home after a long day of work. Alexa automatically turns on the lights, adjusts the temperature to your liking, and begins playing your favorite music. With Alexa-compatible devices, people can stay organized and make their lives easier.
Here are the Best Alexa-compatible devices in 2022:
The Best Alexa-compatible Smart Speaker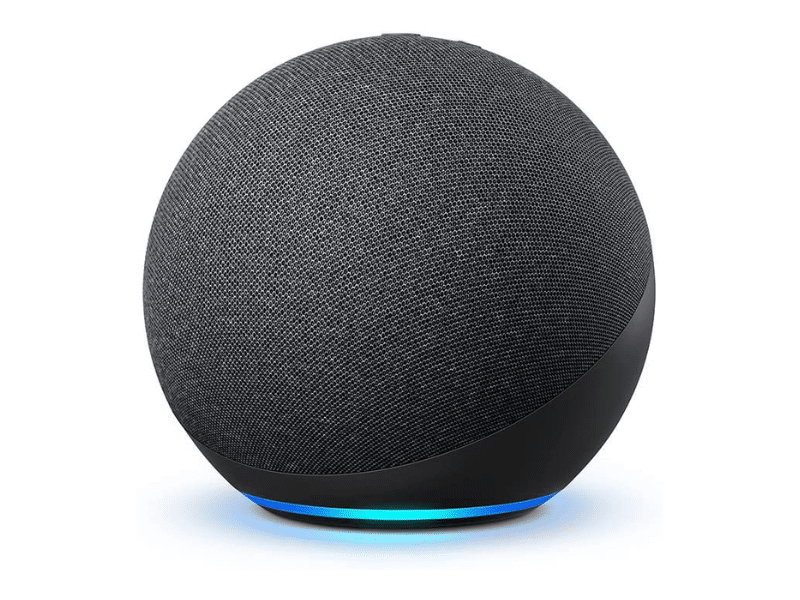 The Alexa-powered Amazon Echo is one of the most powerful Alexa-compatible devices on this list. This Echo speaker can play music, order things on Amazon, control other Alexa devices in your smart home, read the news headlines, answer questions, and more. This device has six microphones so Alexa can pick up voice commands from anywhere in the room. It also boasts an improved sound architecture over the first three generations, as well as Zigbee home hub integration. It works with a larger number of devices, and the larger Amazon Echo family makes it easy to fit them everywhere in the house.
You can buy this Alexa-compatible device on Amazon for $99.99.
The Best Alexa-compatible Video Doorbell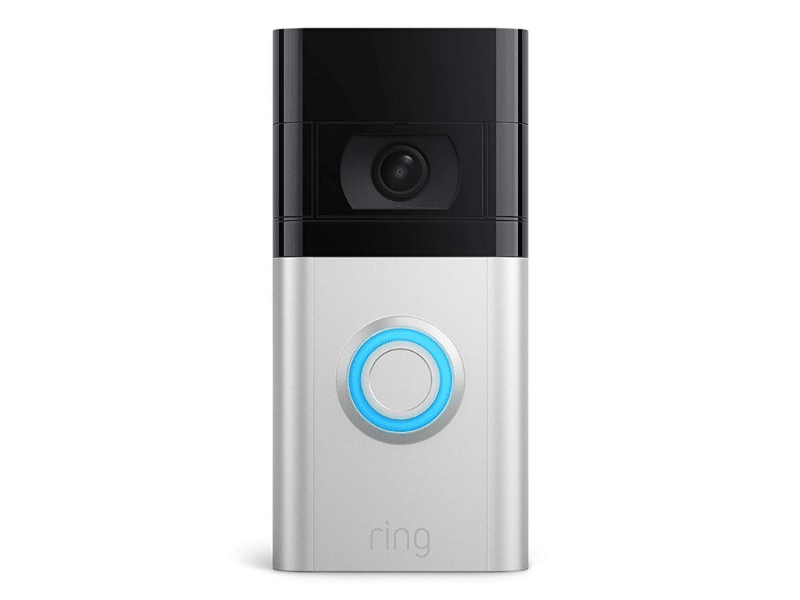 A smart doorbell is a must-have Alexa-compatible device for homeowners this 2022. Ring Video Doorbell 4 is Alexa enabled and allows integration with other devices like phones, smart displays, and smart speakers. This smart home device lets you see, hear, or talk to someone who's at your front door. It captures crisp images at night with its high-quality camera lenses. It has impressive new features like color pre-roll, which allows it to capture up to six seconds of footage before an actual incident is identified.
You can buy this Alexa-compatible device on Amazon for $199.99.
The Best Alexa-compatible Smart Lights
One of the best smart light bulbs available on the market now is the Philips Hue White and Color Ambiance. This smart lighting works with Amazon Alexa, Apple HomeKit, and Google Assistant to give you the power to control your lighting setup with your voice. This smart light uses a voice assistant to set scenes and configure rooms. It provides up to 16 million colors and shades of white for you to select from, that help control the ambiance of your room. You can also ask Alexa to turn on or off individual lights, groups of lights, specific scenes, and more.
You can buy this Alexa-compatible device on Amazon for $198.00.
The Best Alexa-compatible Smart Plug
The most affordable among Alexa-compatible devices on our list is the WeMo Wi-Fi smart plug. For under $30, you get the best smart plug that works with almost all the voice assistants. Because of this flexibility, you can choose the assistant which best suits your needs. Daily analysis of how long a connected device has been on, your average power usage in watts, and an estimate of the power expenses can all be viewed using the Wemo app. No hub or subscription is required for this Alexa-compatible smart plug to work.
You can buy this Alexa-compatible device on Amazon for $24.23.
The Best Alexa-compatible Smart Lock
Do you always forget your keys or have to remember to lock the door? The August WiFi Smart Lock might just be the Alexa-compatible smart lock for you. This smart lock allows you to check if your door is locked, unlock it using your voice command, and provide Alexa integrations that can do some other helpful tasks. It also has Wi-Fi built-in, so you don't need a separate bridge to connect it. Installation only takes approximately 10 minutes, even if you're not very handy.
You can buy this Alexa-compatible device on Amazon for $199.99.
The Best Alexa-compatible Smart Thermostat
This Ecobee smart thermostat uses Alexa voice commands to control the temperature of your home. It has a built-in voice assistant, so you don't need a separate device.  With the Ecobee smart thermostat, you get all of Alexa's features, including Alexa's smart home integrations, music, and calling. Whether someone is at home or not, the Smart Thermostat can detect it and adjust the temperature accordingly to save money. The Ecobee app also allows you to set up automated routines and change settings from anywhere in the world. Best of all, it has redesigned remote sensors that have a much better range and battery life.
You can buy this Alexa-compatible device on Amazon for $249.00.
The Best Alexa-compatible Home Security Camera
Everyone wants to make sure their home is secure, and Alexa-compatible security cameras can help you do just that. The Ring Stick Up Cam Battery has an advanced Alexa integration. You can easily ask Alexa to show you your camera feed on your Echo Show, Fire tablet, or Fire TV device so that you can see what your security camera sees. We also love that it is very flexible. It works both as an outdoor and indoor security camera. Just like other home security cameras, you'll need a Ring Protect subscription to record and share video clips. Sleep better at night knowing that your home is secure.
You can buy this Alexa-compatible device on Amazon for $99.99.
The Best Alexa-compatible Streaming Stick Device
If you're up to watching your favorite shows and movies on Netflix, one of the better ones with Alexa compatibility is the Fire TV Stick 4K Max. This powerful streaming stick has more fluid navigation than its predecessor. It supports Wifi 6 and Dolby Vision, so you can watch your favorite shows in 4K Ultra HD for an incredibly immersive experience. With more than a million movies and songs to stream, you'll never run out of entertainment options. Alexa integration means that you can easily control playback with voice control, which is great if you're too engrossed to get up off the couch!
You can buy this Alexa-compatible device on Amazon for $54.99.
The Best Alexa-compatible Smart Display
The Amazon Echo Show 15 is the coolest and latest smart display of Amazon. It has a 15.6 inch full HD screen, perfect for watching movies and videos. This Amazon Echo show can be on a stand or wall-mounted in either landscape or portrait orientation. The Echo Show 15 has a new Visual ID feature. Powered by the newest AZ2 processor, the Echo Show 15 enables face recognition to identify members of your family and personalize on-screen information accordingly. You can also use it to control your smart home devices like controlling your smart thermostats, smart plugs, and other smart devices.
Read the full review here – Amazon Echo Show 15: Everything to Know
You can buy this Alexa-compatible device on Amazon for $99.99.