1. Guest From underwater
As this couple were about to exchange their vows one to another, they probably didn't expect that an underwater friend will pay respect as well. Unlike most weddings, the couple decide to get marriage in a creative location, in an aquarium.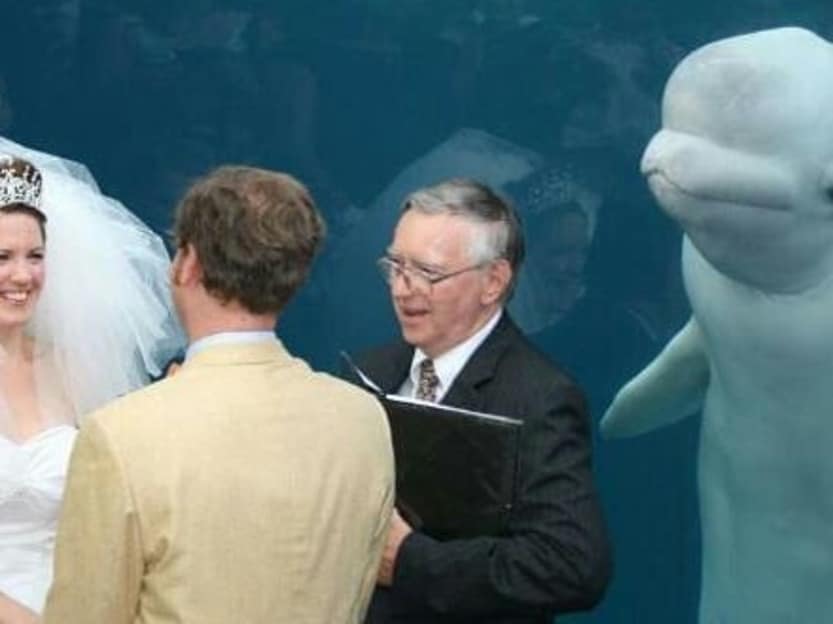 This beluga whale saw a moment of pure passion and decided to take a visit and be a part of it. After all, there's nothing more beautiful than a true love, and everyone should be excited to witness it. Just hopefully the couple wont panic from the unusual guest.