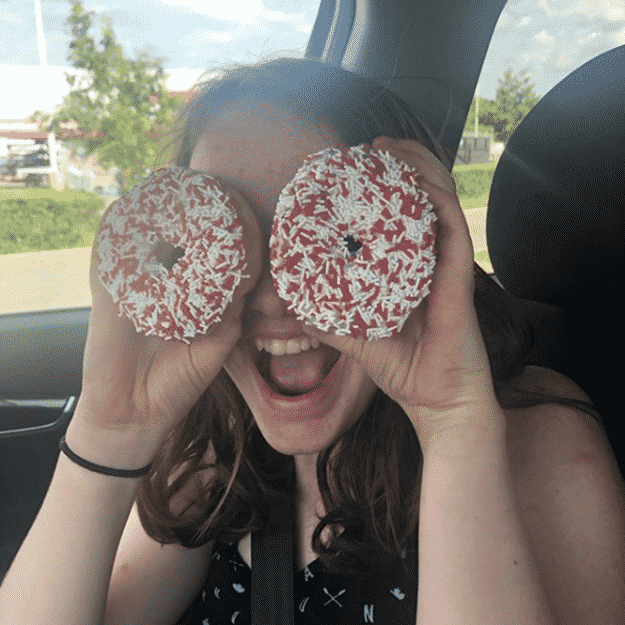 Before you pull out your credit card from your wallet, remember that sometimes you don't really have to. You can save hundreds of dollars on basic necessities or activities such as music lessons, museum visits, find free hobbies, food and more. However, some of these free are really free, you need to work a bit to get them free.
1. Music Lessons
Many dream about being a rock star or a great musician, show in front of hundreds or even thousands of people or just play music as a hobby. But first, you need to take some lessons. Music lessons can be very pricey, and your progression depends on the quality of the teacher.
Thanks to the technology that gave us the internet, we can connect with many people around the world. With that, there some websites that can give free music lessons such as MusicTherory.net. Hoffman Academy and Drum ambition have video tutorials and music sheet for beginners. But overall, there are many free apps and websites to learn music, one of them is of course YouTube.
2. Smoke Detectors
The National Fire Protection Association reported that 3 out of 5 individuals don't have in their house a functioning smoke detector. This report is really shocking and unfortunate, which made some states to make it illegal to live in a home without a smoke detector.
Luckily you don't have to go to store and buy one for almost 15$. All you need to do is go to closest fire department, and the firehouses should give you a fire detector with battery replacement services for free.
3. Free Treats For Your Furry Friend
Having a dog comes with amazing benefits like having furry friend by your side, one of the big downsides on take care of dogs is the cost. One of the ways to save money is by subscribe to BringFido and after few days receive sample toys, food and even dog shampoo.
More than that, if you want to groom your dog, try take him to the nearest veterinary school. They might offer free basic treats like hairbrush, nail treat and even toothbrushing. All you need to do is to call local pet shelter and ask the location of the veterinary school.
4. Wellness Classes
Gym, Yoga and any other fitness classes are pricy and might need spend hundreds of dollar per year to attend. Happily, you don't have to and there are a lot ways to do them for free. Many Lululemon Athletic stores offer weekly yoga classes, you can even visit sites like MeetUp and join fitness group and workout with them for free.
The internet is a big resource to find free things, and even workout tutorials and courses. There are plenty of qualified workout instructors on YouTube just waiting to change your life.
5. Free Music
There are many services that streams songs for free. People used to pay for CDs and albums, but these days are over.
Music is completely free with apps and websites like Spotify, SoundCloud, Pandora and YouTube. You can install them on your laptop. Music is now one click away and free.
6. Free E-Books
Most of the people read books. These can be real books or digital books like Kindle. Sure, borrow books from libraries is still a thing (believe it or not), but who want to touch a book that been touched by so many people or pay for expensive membership to a library? The internet strikes once again to the rescue.
The readers among you are no longer have any excuses avoid reading books. Websites such as Gutenberg.org and the University of Pennsylvania's online book page have free copyright books. All those books can be read from your laptop or even from your phone.
7. Free Hobbies
If you spent too much time at work you might forgot the life outside and the importance of having hobbies. So instead of spending weekends inside the house and watch tv, YouTube or play video games, why not join a free workshop to boost your creativity.
Well, some might charge their workshop services for few dollars while other will be free of charge. Stores like Home Depot, Apple, Michaels and A.C. Moore and many others even offer classes to adults and kids completely free without charge.
8. Free Concerts
If you live in small town you will probably struggle with find free concerts to attend to. Many big cities have free concerts at their biggest parks or public stages where local performance arts can show up.
If you really wish to keep listening to modern day performers or musician that play opera or classical music. You can always volunteer to local concert halls or work at the backstage. You will technically be working but will be able to continue "attend" to concerts for free.
9. Museum Visits
Art, culture and nature are important for our lifestyle and the creativity of our mind. Many museums, zoos and galleries offer free entry.
People that have student ID, senior citizen card or Bank of America card will have many benefits and can get to more areas for free. For American people it is nice to know that if you have Bank of America card, you will be able to access to over 200 museums on weekend of every month for free.
10. Free Food at Restaurants
We all love food, in the restaurant, in the house or in events. Those food are really pricy after all and we need pay for the ingredient or the food in the restaurants. So how can we get free meal? Bring your mom or veteran relative to almost any restaurant in Mother's Day or Veterans Day and get free meal.
Other events that allow you get free food for example, is National Donut Day where Dunkin Donuts, Krispy Kreme and others will give you free donuts. I highly suggest googling these events and write on your calendar those dates to remember when and where you can get free food.