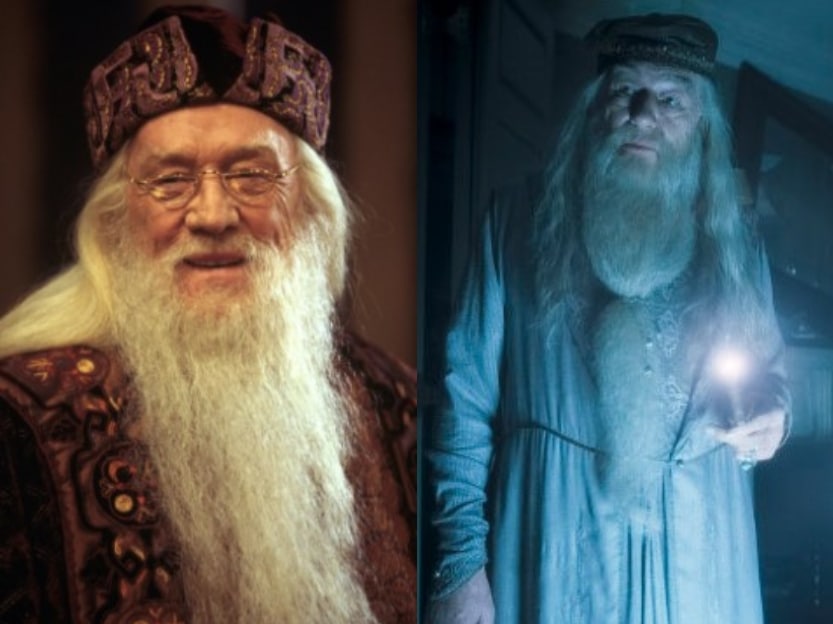 After we showed you part one, it's time to continue with the list, if you haven't read part one, you can check it out here. Let's get started.
1. Jack Nicholson Vs. Heath Ledger – The Joker
In 1989 in the Batman movie, we got introduced to Jack Nicholson who played the Joker. He started off as a ferocious gangster by the name of Jack Napier. After he fell into a vat of chemicals, he became the known villain, The Joker. Joker started poisoned cosmetic and hygiene products, and later choked Gotham with gas. And like always, Batman came to save the day.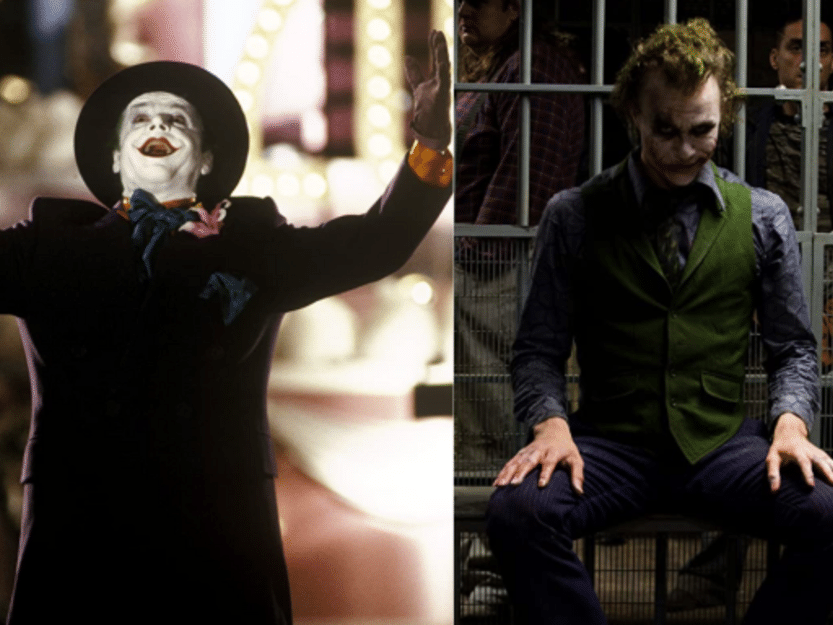 But when we got introduced to Heath Ledger as the Joker in 2008, we knew a legend was born and he won an Oscar for Best Supporting Actor for this role. He played the Joker perfectly – he was insane in a way no one have ever seen before. He blows up a hospital, burns stacks of money, and is definitely more sadistic and masochistic than Jack Nicholson's Joker. Nicholson and Ledger came from different eras which led to some people say Jack was better then Heath and other people say Heath was better. We gave this match draw, they both presented Joker very well.
2. Gene Wilder Vs. Johnny Depp – Willy Wonka
For decades, "Willy Wonka & the Chocolate Factory" was the psychedelic, light-hearted yet dire musical that was capturing and expanding the imaginations of kids across the world. Gene Wilder, the actor who played Wonka in 1971, really brought this movie and the character to became so iconic.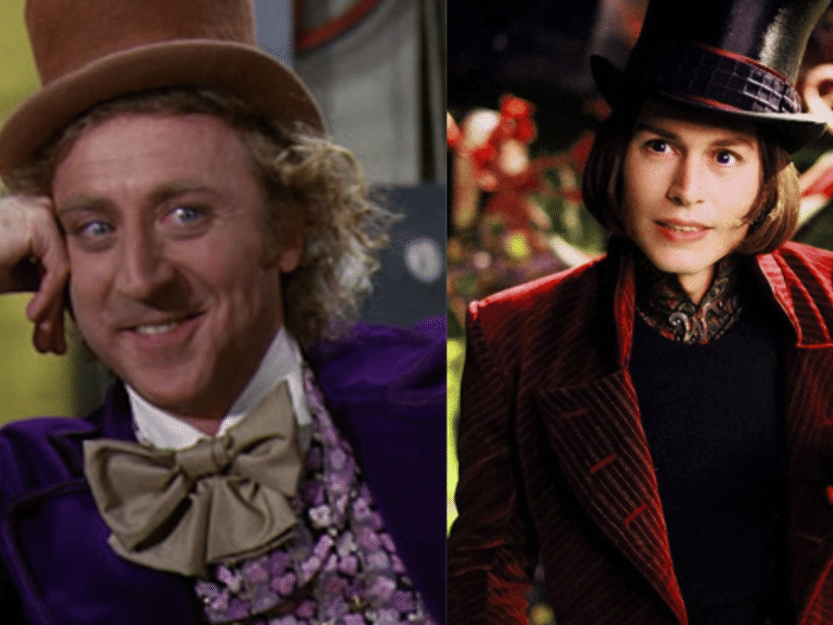 Johnny Depp tried to get into Gene's shoes and play Wonka in order to bring the movie back to life in 2005. Unfortunately, not even Depp's acting abilities could get to Wilder's acting level.
3. Ashton Kutcher Vs. Michael Fassbender – Steve Jobs
Almost everyone wanted to peek into the life of the co-founder of Apple. Yup we are talking about the documentary movie about Steve Jobs. 2 actors from 2 different movies played Steve Jobs, the question is, who did it better?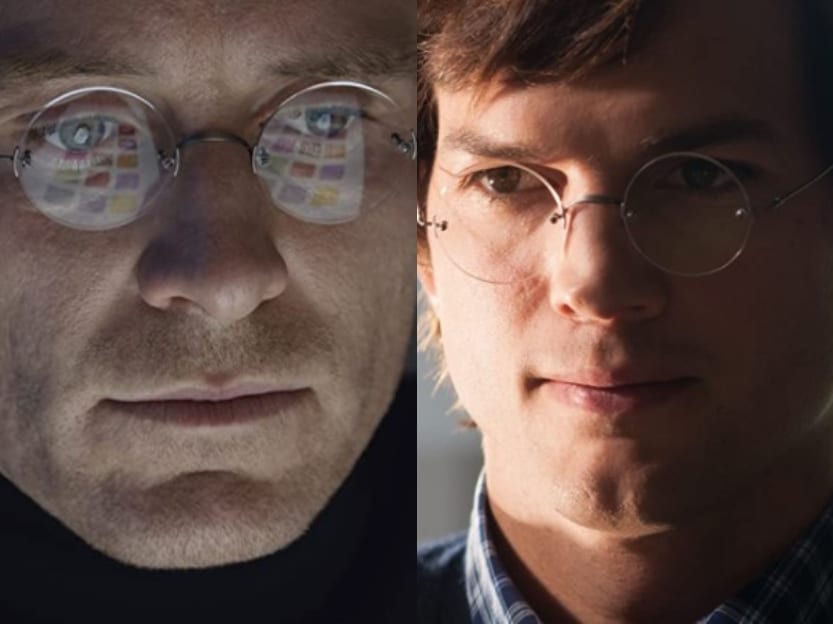 They both did an excellent job, with that being said, the winner here isn't that obvious. To us, Kutcher could get into Steve Jobs's shoes effortlessly compare to Fassbender. Because of that we gave Kutcher the win.
4. Richard Harris Vs. Michael Gambon – Professor Dumbledore
A childhood without Harry Potter series movies is a sin. One of the things I didn't know is that our beloved professor and headmaster of the wizarding school, Hogwarts, was played by 2 actors. But which one did it better?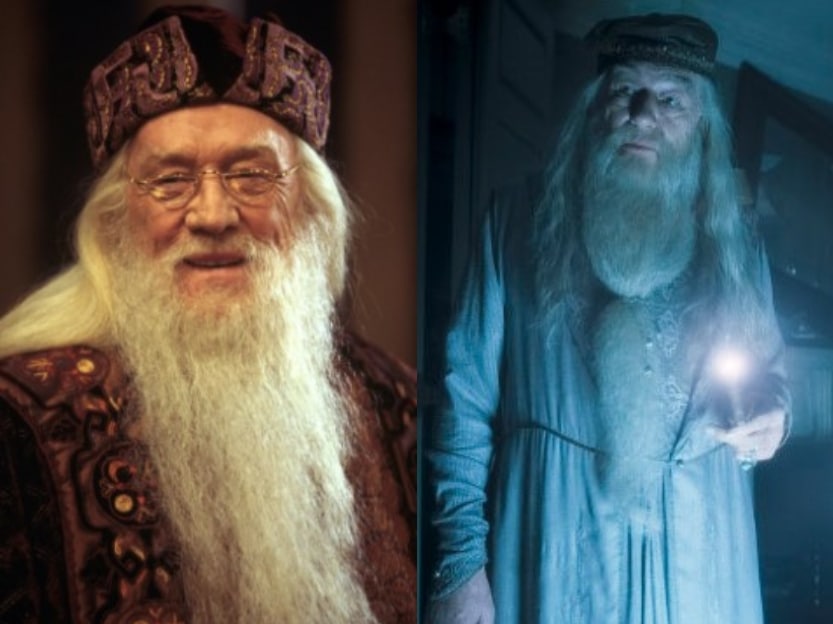 Richard Harris was the original between the two to play Dumbledore in first two movies. He was kind, calm, and mysterious. Sadly, Harris passed away and Michael Gambon took his place, you know, the show must go on. Gambon presented us a different personality of Dumbledore, grumbly, irritable, grouch. Fans and many others didn't like the new Dumbledore which not follow the "Book-Dumbledore" and especially after the scene where Dumbledore was a little bit aggressive toward Harry Potter in the movie "Harry Potter and the Goblet of Fire". We give this victory to Richard Harris.
5. Patrick Stewart Vs. James McAvoy – Professor Charles Xavier
Sometimes 2 Actors played the same iconic characters from different movies but as well as from different period of time in the character's life. This fact makes it though also because they both, Patrick Stewart and James McAvoy, are talented actors and did a really good job. At the beginning of X-Men films we saw Patrick Stewart played the calm, wise and cripple Professor X.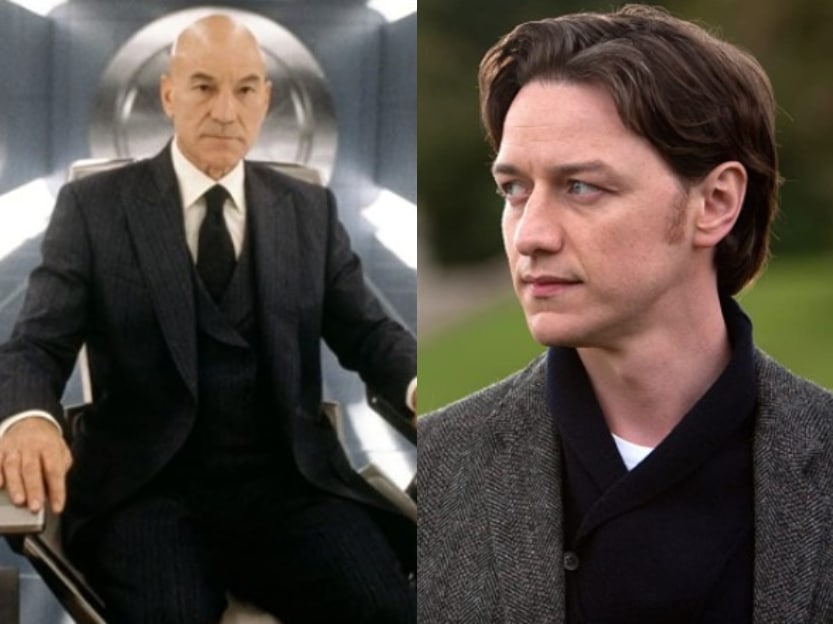 After few movies, we got to see the origin stories of X-Man where they were young. Among them of course the young professor X before he was in a wheelchair, who was played by James McAvoy. McAvoy was a brilliant actor, but without a doubt, Patrick Stewart will be our true professor X.
6. Ian McKellan Vs. Michael Fassbender – Magneto
Sadly, we encounter the same issue we had about Professor X. Ian McKellan and Michael Fassbender both played Magneto in different parts of the character's life. Like Porfessor X we think the good old Magneto deserve to be victorious.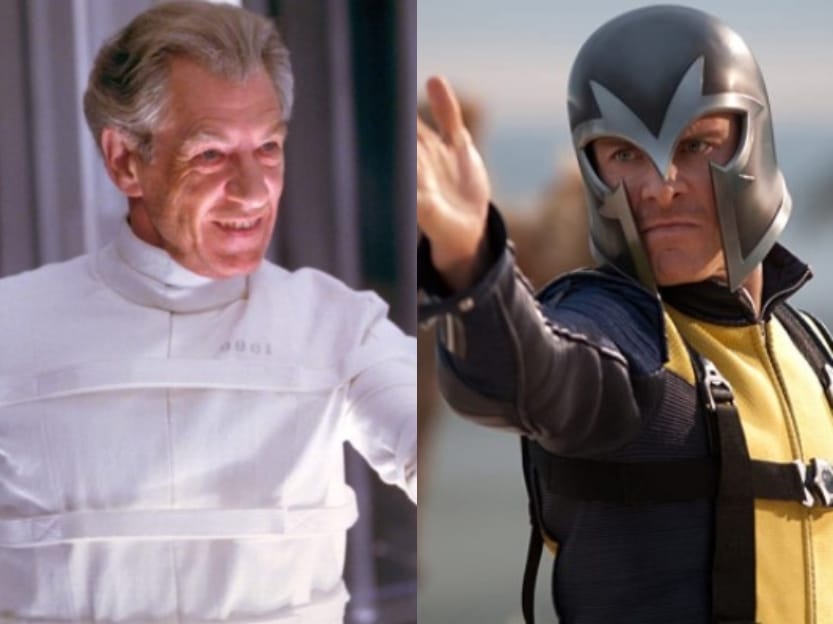 But, we can't forget that Fassbender had some memorable scenes in those films, such as the funny moment when he freak-out on the private jet in X-Men: Days Of Future Past. Other than that, Fassbender really showed us the young Magneto as we wanted to, but most of us include me still love the good old Magneto, Ian McKellan.
7. Edward Norton Vs. Mark Ruffalo – The Incredible Hulk
People almost forget that the Hulk appeared in few movies back then, before Mark Ruffalo became the official actor to play Bruce Banner. You might forgot that Edward Norton pulled off the role pretty damn well in 2008.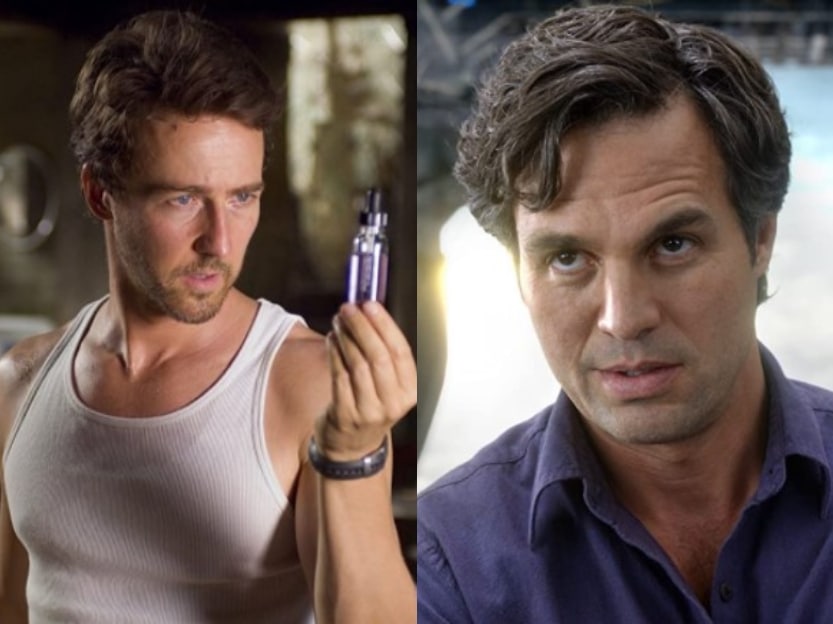 When it comes to Norton and Ruffalo, the battle is certainly a tight one. Norton is a tough actor to beat at pretty much anything, but Ruffalo is so beloved by fans for his goofy role- I call it a draw.
8. Tobey Maguire Vs. Tom Holland – Spider-Man
Don't think we forgot to put in the list the battle for the best Spider-Man. Over the years we've seen Peter Parker played by three different actors – Tobey Maguire, Andrew Garfield and Tom Holland. Lets be fair, Andrew Garfield did a really good job, but he was too "cool" to get into the shoes of Peter Parker.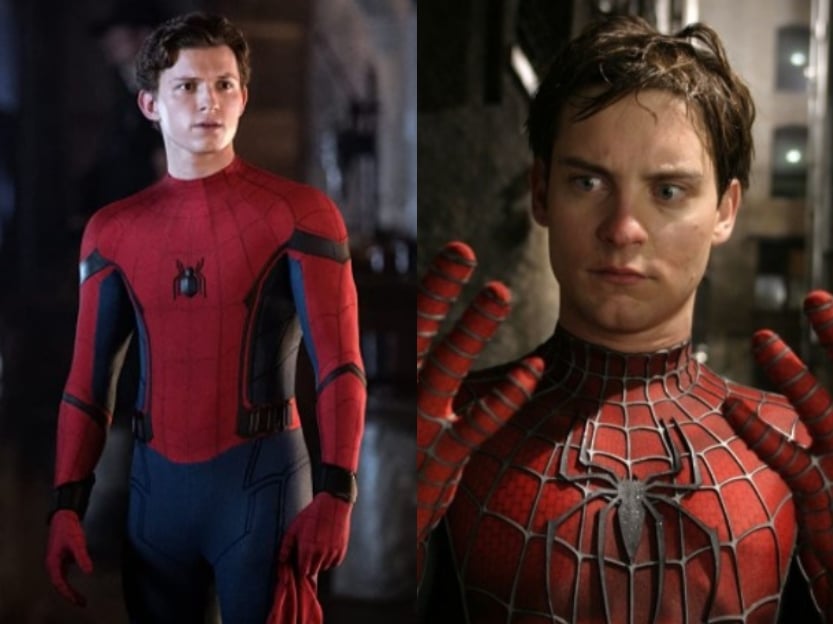 The real challenge is to know who win between the other two. Tobey Maguire was the first Spider-Man we knew, and his ability to provide emotion on screen was incredible. Tom Holland is part of the MCU, and he presented Peter Parker's vulnerable, teen, coming-of-age spirit better than we've ever seen. Tobey Maguire won this one.