Our pets are more than just animals; they're cherished members of our families. As pet owners, we know the joy and comfort these furry, feathered, or scaly companions bring into our lives. However, just like our human family members, pets can also face unexpected health challenges. Which is why having reliable pet insurance is becoming increasingly essential.
In this guide, we'll dive into the world of pet insurance and help you navigate through the numerous options available. We've scoured the market, reviewed policies, and considered customer experiences to bring you a curated list of the top pet insurance providers for 2023. Let's embark on this journey to ensure your beloved pets receive the best care possible.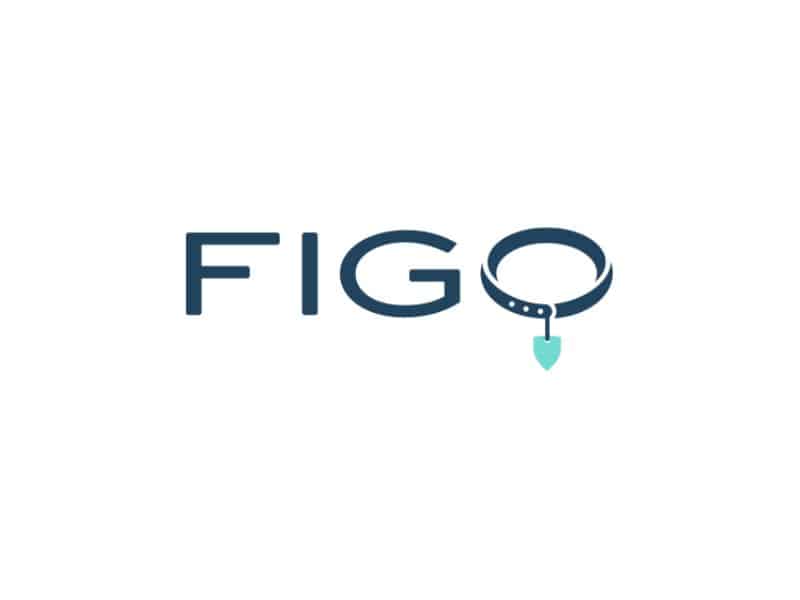 FIGO
Figo, a pet insurance provider that truly understands the bond between pet owners and their furry family members, stands out as a beacon of simplicity, transparency, and inclusivity in a sometimes perplexing insurance landscape. Founded by fellow pet parents who had experienced the frustration of trying to find the perfect pet insurance fit, Figo was born out of necessity. It wasn't just about creating another insurance company. It was about crafting an experience tailored to the real-life situations and diverse lifestyles of everyday pet parents.
Here's a closer look at what makes Figo the go-to choice for pet insurance in 2023:
Simplicity
Figo believes that insurance doesn't need to be complicated. They strive to make it as straightforward as possible, ensuring that you fully comprehend the coverage you're receiving and how it benefits your pet.
Transparency
Authenticity and honesty are at the core of Figo's values. This commitment extends to both their team and their policyholders, guaranteeing clear and open communication throughout the entire insurance process.
Passion
Figo's origin story as a startup incubator success is a testament to their passion for innovation and disruption in the pet insurance industry. They love pets, are deeply passionate about their work, and are excited about the future they're shaping.
Inclusivity
As a proud LGBTQ+ founded company, Figo believes in reflecting diversity and inclusivity in everything they do. Every person and every pet should find themselves represented in their work.
Flexibility
Recognizing that every pet is unique, Figo offers customizable policies. These polices are tailored to fit the individual needs of both you and your pet. This flexibility ensures that your pet gets precisely the care they require.
Community
When Figo mentions their "Figo Fam," it's not just a catchphrase; it's a commitment. Their policyholders are an integral part of the Figo community, helping shape the company's identity and mission.
We Are Pet-Forward Insurance Experts
At Figo, their love for pets knows no bounds and is celebrated throughout their diverse and dynamic team. What sets them apart is that every member of their US-based customer experience team is P&C licensed. Meaning they're qualified to offer expert guidance on selecting the right policy for you and your pet. Plus, they share the same passion for their own pets. Making the Figo team not just experts but devoted pet lovers too.
Pet Assure
At the heart of Pet Assure's mission lies a profound belief in the enduring bonds between pets and their families. Founded on this principle, Pet Assure embarked on a journey to revolutionize pet care by bridging the gap between pet parents and veterinarians. All while making quality pet care accessible to every pet family across the nation. Here's a closer look at what sets Pet Assure apart:
Connecting Pet Parents to Veterinarians Nationwide
Pet Assure's inception marked a foray into the employee benefits arena, aimed at providing hard-working pet parents with a lifeline of veterinary savings. Their unwavering dedication to this vision has allowed them to extend their reach nationwide.
A Thriving Network of Over 5,200 Veterinarians
Through tireless efforts, Pet Assure has cultivated a network of over 5,200 veterinarians who have chosen to be part of the only nationwide veterinary network. They are dedicated to enhancing pet well-being.
Improving the In-Practice Experience with the Pet Assure App
Pet Assure recognized the importance of a seamless in-practice experience for pets, pet parents, and veterinarians. To this end, they introduced the Pet Assure app, designed to enhance the overall veterinary care process.
Enhanced Pet Identification Tags
In their quest to improve pet safety and reunite lost pets with their families. Pet Assure upgraded their pet ID tags, surpassing even the effectiveness of traditional microchips.
Introducing Mint Wellness by Pet Assure
Responding to the growing demand for routine coverage from a trusted provider, Pet Assure introduced Mint Wellness by Pet Assure. This innovative offering ensures that pet owners have a comprehensive and reliable coverage plan that aligns with their pet's well-being.
America's Pet Experts for Over 25 Years
Pet Assure's dedication to making quality pet care accessible has made them the go-to pet experts for families across the United States for over 25 years. Their commitment to innovation, inclusivity, and choice has strengthened the bonds within countless pet families.
About Them: Bridging the Gap with Choice, Protection, and Savings
At Pet Assure, pets are considered part of the family, and they put family first. They offer plans that provide pet families with the choices they need, protection they can trust, and, perhaps most importantly, substantial savings that alleviate the stress of caring for their beloved pets. With Pet Assure, pet parents can get back to what truly matters. Enjoying precious moments of belly rubs, exciting adventures, and heartwarming cuddles on the couch.
Pets Best
Founded in 2005 by the visionary Dr. Jack Stephens, often hailed as the "father" of the pet insurance industry in North America, Pets Best stands as a testament to compassion, foresight, and a deep commitment to the well-being of beloved pets. Dr. Stephens' journey to establish Pets Best began with a poignant encounter in 1979, forever altering the course of his life.
The Catalyst: A Life-Changing Encounter
As a practicing veterinarian, Dr. Stephens was faced with a heart-wrenching decision. This is to euthanize a dog named Buffy because her owners chose euthanasia over diagnosis and treatment. This poignant moment, when Buffy's owner's daughter recognized him as "the man who killed my dog,". This ignited Dr. Stephens' resolve to find a solution that would empower pet owners to be financially prepared for unexpected veterinary care.
Pioneering Pet Insurance in North America
Driven by his unwavering commitment, Dr. Stephens took a pioneering step in 1981 by launching the first pet insurance company in North America. This marked the beginning of a journey towards transforming the pet insurance landscape. Making it more relevant and accessible for pet owners.
A Team of Pet Lovers and Experts
The Pets Best team is a passionate group of individuals who are not only pet owners but also deeply involved in animal rescue efforts. Many team members have veterinary backgrounds, allowing them to understand the unique bond between humans and their pets. This empathy drives their mission to ensure pet owners nationwide can afford the best veterinary care.
Mission: Ending Economic Euthanasia
Pets Best's overarching mission is to put an end to economic euthanasia by helping pet owners achieve financial preparedness for unexpected veterinary expenses. They aim to provide pet owners with the peace of mind that comes from knowing they can make the best decisions for their beloved dogs or cats.
Commitment to Excellence
Pets Best is unwavering in its commitment to delivering top-quality insurance coverage, speedy claim processing, and unparalleled service. Since their establishment in 2005, Pets Best has continually strived to offer the best pet insurance plans, unmatched service, and the fastest claim processing in the industry.
Tailored Coverage Options
Pets Best empowers pet owners with a range of coverage options. Including accident and illness plans, a routine care add-on, and accident-only plans. This flexibility allows pet owners to choose the level of coverage that aligns with their needs and budget.
Veterinary Expertise
Pets Best's well-trained staff possesses a deep understanding of the veterinary industry. They are readily available online or over the phone to provide guidance and address any questions about coverage options.
Nationwide Pet Insurance
Nationwide Pet Insurance, a trusted name in the world of pet insurance, offers pet owners complete coverage and complete confidence in safeguarding their furry family members. With a commitment to customization and flexibility. They empower pet owners to tailor their insurance policies to align with their monthly budgets. Here's a closer look at what makes Nationwide Pet Insurance stand out:
Complete Coverage Customized to Your Budget
Nationwide understands that every pet owner has unique needs and budget constraints. They offer the flexibility to customize your pet insurance policy. Ensuring that you get the best coverage that fits comfortably within your monthly budget.
Accident Coverage
Nationwide's pet insurance provides comprehensive coverage for your pet's accidents and injuries. Giving you peace of mind in the face of unexpected mishaps.
Illness Coverage
Be prepared for any situation with Nationwide's insurance coverage for pet illnesses. May it be a minor ailment or a more serious condition, Nationwide has you covered.
Wellness Coverage
Nationwide encourages pet owners to stay proactive with their pet's health checks. Their wellness coverage ensures that routine veterinary care is not overlooked. Helping to keep your pet in the best possible health.
Dog Insurance
Nationwide offers tailored health care plans designed specifically for dogs and puppies, addressing their unique health needs and potential risks.
Cat Insurance
Pet health insurance from Nationwide isn't limited to dogs. Also, they provide comprehensive coverage for cats and kittens. Recognizing the importance of feline well-being.
How Pet Insurance Works
Nationwide Pet Insurance simplifies the process of giving your beloved pets the best possible health care by reimbursing you for eligible veterinary costs. Here's how it works:
1.Visit Your Vet
You have the flexibility to visit any licensed veterinarian in the United States or even in other parts of the world. They ensure that your pet's health needs are met wherever you are.
2. Submit Claims
Nationwide makes it quick and easy to submit claims online. May it be for illnesses, injuries, or emergency care, the process is designed to be hassle-free.
3. Receive Cost Reimbursements
Once you've submitted your claims, Nationwide ensures that you receive timely reimbursements for eligible vet costs covered under your policy terms. This means you can focus on your pet's well-being without the added stress of financial concerns.
Read More: The Best Online Trading Platforms of 2023
Conclusion
In conclusion, pet insurance companies like Figo, Pet Assure, Pets Best, and Nationwide Pet Insurance are not just financial safeguards for your beloved furry family members. They are pillars of support that stand by your side throughout your pet's journey whether it's providing simplicity and transparency, offering inclusive solutions, or delivering complete coverage and confidence. These companies understand the unique bond between pets and their owners. They strive to make sure that pet owners across the nation can cherish the joy, adventures, and cuddles that come with having a pet, knowing they have a trusted partner in their corner for any unexpected twists life may bring.