AMD Announced their new Processors – The Ryzen 5000 series.
On October 8th, AMD Announced on their new generation processors series – the Ryzen 5000 that is based on Zen 3 cores and according to AMD, the new generation processors will be 19% better.
The new series includes 4 new processors. Among them you can find the Ryzen 9 5950X which has 16 cores and 32 threads. All the processors will be available on November.
The Ryzen 5000 line come as the 4th generation of AMD's Ryzen processors and will replace the Ryzen 3000 series for desktop. The jump between 3000 to 5000
stems from the fact that the Ryzen 4000 series is a mobile/laptop processors line. The Ryzen 5000, according to AMD, is made for gamers.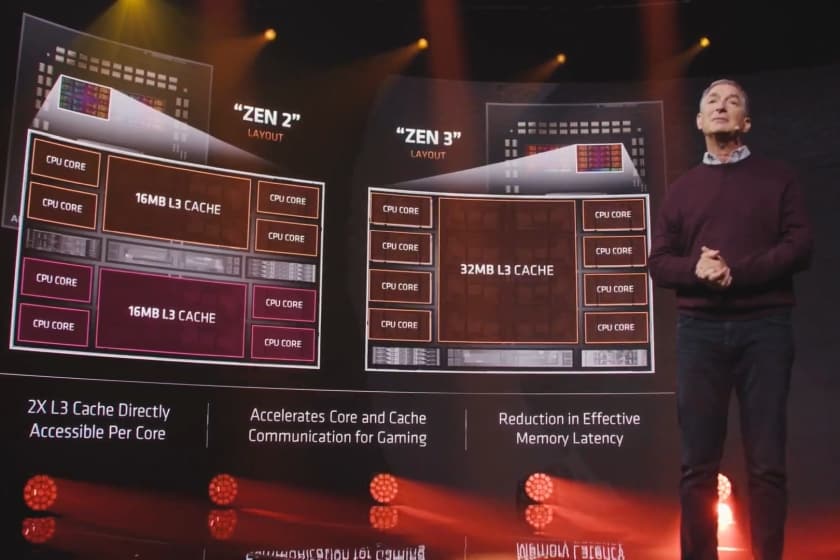 The New Zen 3 Cores come with 7mm manufacturing process and show improvements of 19% performance then the last generation. We can find in the new processors uses of CCX (Core Complex) with 8 cores and 32mb memory of CacheL3 that is available to all the cores with CCX.
During the announcements, as we said, there are 4 new processors for Ryzen 5000 series.
Ryzen 5 5600X with 6 cores
Ryzen 7 5800X with 8 cores
Ryzen 9 5900X with 12 cores
Ryzen 9 5950X with 16 cores.
According to AMD the improvement of IPC in the new processors will increase the game average performances by 26% that run on 1080p compare to the previous generation.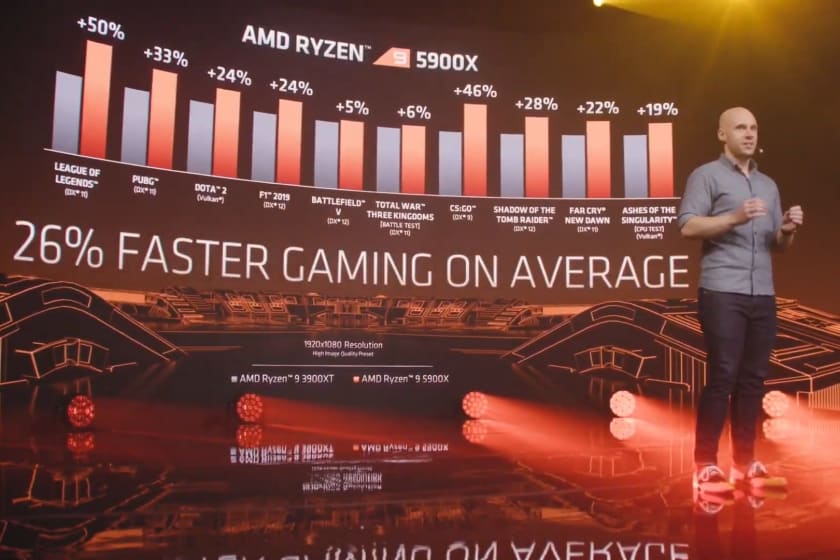 Prices and Specs
AMD Ryzen 9 5950X: 16-core, 32 thread, 4.9GHz boost, 72 MB L2+L3 cache, 105W TDP for $799
AMD Ryzen 9 5900X: 12-core, 24 thread, 4.8GHz boost, 70MB L2+L3 cache, 105W TDP for $549
AMD Ryzen 7 5800X: 8-core, 16 thread, 4.7GHz boost, 36MB cache, 105W TDP for $499
AMD Ryzen 5 5600X: 6-core, 12-thread, 4.6GHz boost, 35MB cache, 65W TDP for $299
The new processors will be available to purchase starting November 5th.
Although AMD's new graphic card generation series, the Radeon RX 6000, will be announce on October 28th, AMD shared its shape before the announcement.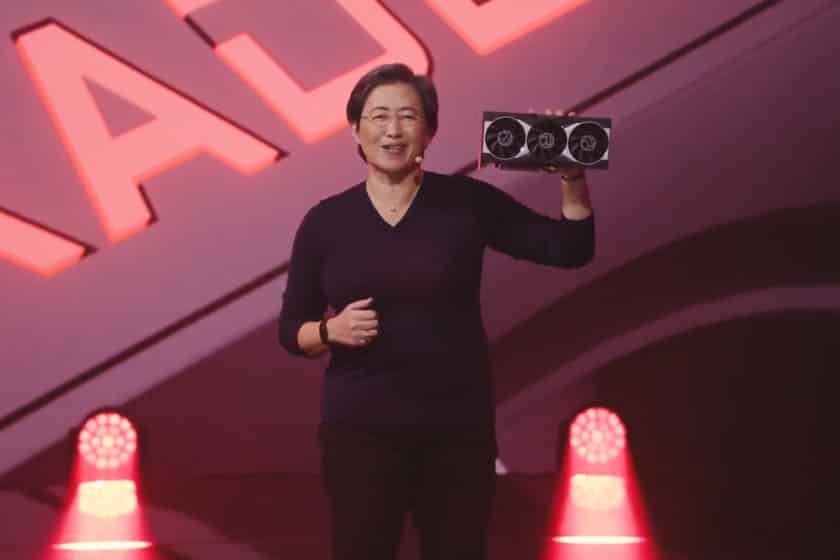 ]]>