The world of streaming devices is rapidly evolving, and with the ever-increasing demand for high-quality home entertainment, it's no surprise that 2023 is set to be a year full of exciting advances in this space. From 4K Ultra HD resolution to voice control capabilities, there are now more options than ever when it comes to finding the perfect streaming device for your needs.
In this article, we'll provide you with an overview of some of the best streaming devices on offer for 2023 so you can make an informed decision about which one will work best for your lifestyle. Whether you're looking for a budget friendly option or something top-of-the-line, we've got you covered!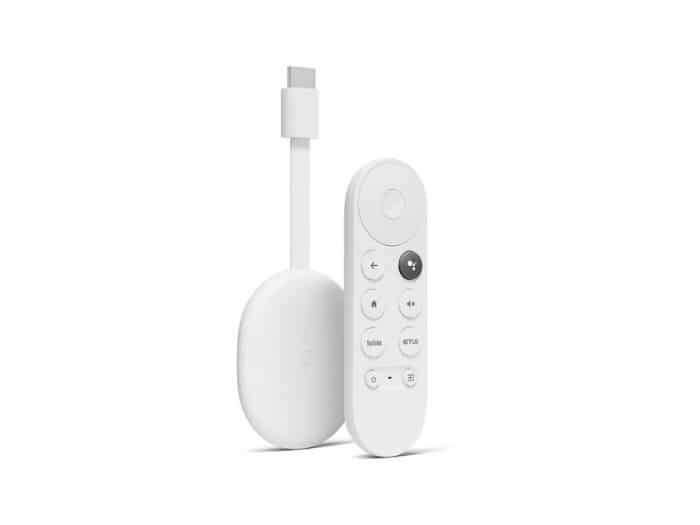 Roku Streaming Stick 4K
Out of all the streaming devices that will hit the market in 2023, Roku Streaming Stick 4K stands out as the best choice for countless reasons. For starters, this device boasts an exceptionally sleek design that hides behind your TV for a seamless and clutter-free setup. Once you turn on your smart TV, you can start streaming all of your favorite shows from the most popular channels, including Disney plus, HBO Max, Netflix, and Hulu, among others.
The Roku Streaming Stick 4K is equipped with long-range Wi-Fi capabilities, ensuring a strong connection in any room in the house. You can also control everything with just one remote, including power, volume, and using voice search to browse through any of your favorite streaming channels. The breathtaking picture quality of this streaming device is incomparable, with 4K, Dolby Vision, and HDR10 plus technologies that deliver sharp resolution and vivid color for a truly immersive viewing experience.
Additionally, users can upgrade their streaming experience with access to hundreds of free and premium streaming apps, TV channels, including Roku originals, and over 275 free live on TV channels on The Roku Channel. Notably, The Roku Streaming Stick 4K also works with popular voice assistants like Siri, Alexa, and Google Assistant, making it incredibly easy to use and ultimately solidifying its position as the best media streaming devices for Android TV in 2023.
Read More: The Best AI Productivity Tools for 2023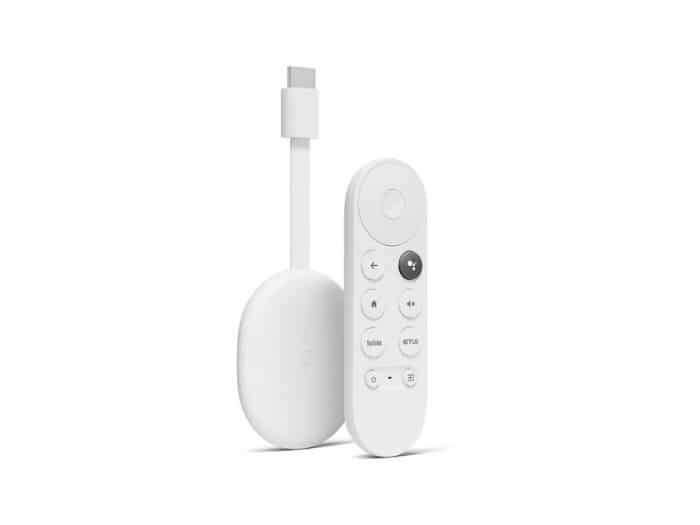 Chromecast with Google TV 4K
Chromecast with Google TV 4K represents the best streaming device choice for 2023, as it offers a wide range of features that enhance the streaming services and experience. First of all, it provides high-quality streaming with a crystal-clear picture up to 4K and brighter colors with HDR.
Moreover, the home screen displays movies and TV shows from all your services in one place, offering personalized recommendations based on your subscriptions, viewing habits, and content you own. Another top-notch feature is the Google Assistant button on the remote, which allows users to use voice search to find specific shows, or search by mood, genre, actress, and more.
Also, users can control the volume, switch inputs, play music, and get hands-free answers. Chromecast is extremely easy to install and compatible with almost any TV having an HDMI port, connecting immediately to Wi-Fi and initiating streaming.
Amazon Fire TV Stick 4K Bundle with 2-Year Protection Plan
The Fire TV Stick 4K is without a doubt one of the best compared to other streaming devices on the market today, and it's no surprise why. This bundle not only includes an impressive 2-year Protection Plan that covers any product breakdowns during normal use, but it also provides mechanical and electrical failure coverage, along with 24/7 support and 2-day replacements.
There are no deductibles or shipping fees, and cancellation is possible at any time with a full refund within the first 90 days. The entertainment possibilities of the Fire TV Stick 4K are practically endless, with access to more than 1 million movies and TV episodes from top streaming services like Netflix, Amazon Prime Video, Disney+, Peacock, and more, in addition to millions of songs.
Moreover, this dedicated streaming device offers the ideal combination of innovation and convenience, and supports 4K Ultra HD and HDR playback, meaning that streaming your favorite movies and TV shows has never been easier and more enjoyable. Therefore, with its multiple benefits and user-friendly features, it is clearly the best streaming device to have in 2023 and beyond.
Read More: ChatGPT: Everything You Need To Know
NVIDIA SHIELD TV Pro Streaming Media Player
The NVIDIA SHIELD TV Pro Streaming Media Player is undoubtedly the best streaming device for 2023 for a plethora of reasons. Firstly, it boasts advanced features to enhance HD videos in real-time to 4K, making for an unparalleled immersive entertainment experience.
Additionally, the SHIELD TV Pro offers access to the most extensive range of 4K HDR content of any streaming media player, supporting services such as Amazon Video, Netflix or Apple TV+, among others. GeForce NOW Cloud Gaming is another standout feature of the SHIELD TV Pro that gamers will undoubtedly love.
This feature transforms the device into a powerful PC gaming rig, allowing for gaming on over 1000+ titles and nearly 100 of the biggest free-to-play games, with the shortest wait times and longest session lengths. Users can watch live camera feeds, sports scores, weather updates, and more, all on the big screen, while easily turning off the lights or controlling their favorite music or show with only their voice.
Conclusion
In conclusion, the best streaming devices for 2023 are Chromecast with Google TV 4K, Amazon Fire TV Stick 4K Bundle with 2-Year Protection Plan and NVIDIA SHIELD TV Pro Streaming Media Player. Each of these offers unique features that make them stand out from other streaming devices on the market today. The Chromecast has a great home screen display that makes finding content easy while also offering personalized recommendations based on your viewing habits. The Amazon FireTV includes an impressive two-year protection plan and access to millions of movies and shows. Finally, the NVIDIA Shield comes equipped with GeForce Now Cloud Gaming which allows gamers to play over 1000+ titles in addition to its real time HD video upscaling feature. All three options offer something special making them ideal choices for anyone looking for top quality streaming entertainment this year!