2. Tom's Restaurant from "Seinfeld"
And no, there is not really a café restaurant called Monk's in New York City. The tv show's producers shot every diner scene in "Seinfeld" in Tom's Restaurant. This restaurant is real and located at 112th and Broadway, near Columbia University. Jerry Seinfeld and Larry David decided on the name Monk's because there was a poster of jazz legend Thelonious Monk in the office where they wrote the show.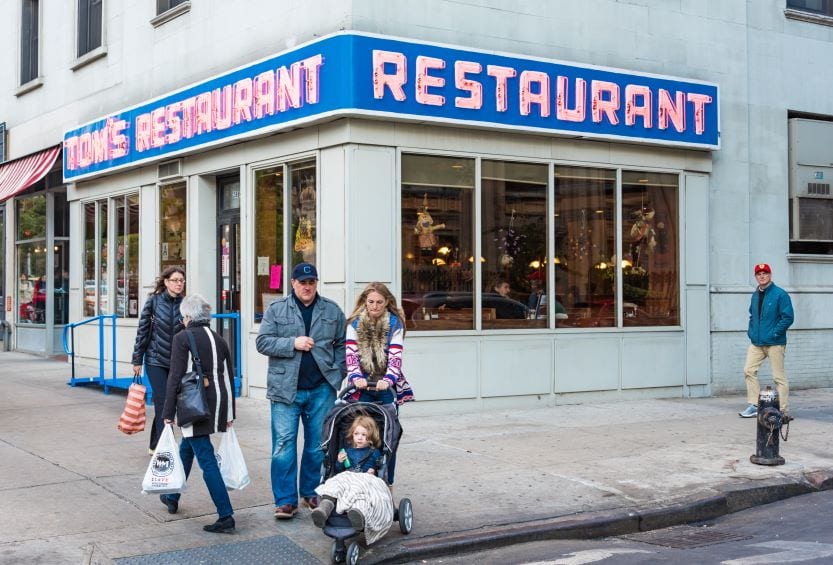 The restaurant has been owned and managed by a Greek family, the Zoulis, since the 1940s. Today, it is a popular gathering spot for Columbia students, some of whom went on to have illustrious careers in politics. Fun fact – young Barack Obama used to eat in that restaurant frequently when he was a student.