MMD announced on their new Philips monitors – the Philips 326P1H and 329P1H. Both monitors come in 31.5-inch display, resolution of UHD 4k and QHD and a built-in camera which can be used for example for the Windows Hello face recognition technology.
Both monitors come with IPS panel 16:9 and the response time of both displays is 4ms. Like other Philips monitors, Both P1H come with blue filter light, Flicker-Free technologic to put less pressure on the user eyes, PowerSensor for power saving when the user is not around the monitor area and LightSensor to adjust automatically the brightness of the display align with the brightness of the room.
The resolution and refresh rate are different for each monitor:
326P1H – UHD 4k of 2160×3840 and refresh rate of 60hz
329P1H – QHD of 1440×2560 and refresh rate of 75hz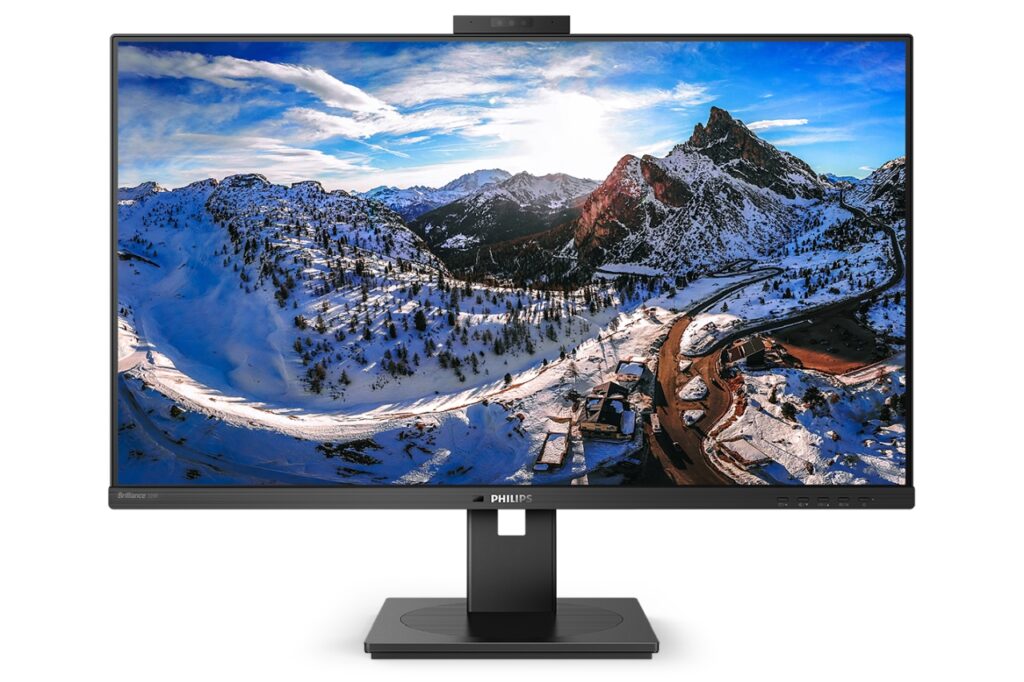 On the I/O section, both monitors come with 2 HDMI, 1 DisplayPort 1.4, USB-C not only as DisplayPort but also as charging port to other devices that support that kind of technology.
The 326P1H also equipped with DisplayPort-out for chaining another monitor to them. And like other Philips monitors 326P1H and 329P1H come with 2 5W speakers built in.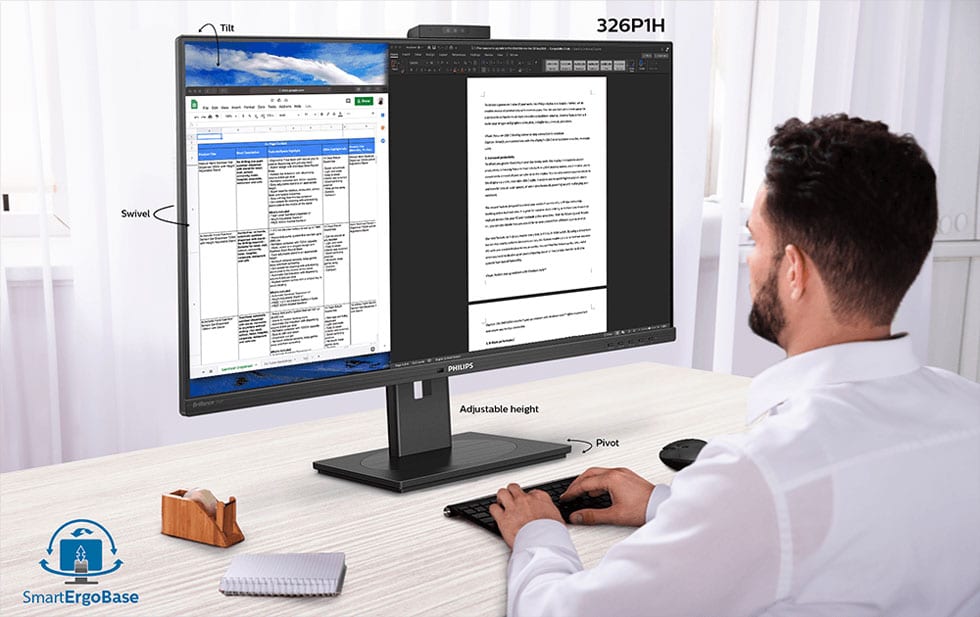 The new Philips monitors are available at 489 Euros for the 326P1H model and 659 Euros for the 329P1H model.