Marketing vacant land can be a challenge, but it doesn't have to be. With the right strategies and approach, you can effectively market your vacant land to prospective buyers. In this article, we will discuss some of the most effective marketing strategies for vacant land so that you are able to effectively reach potential buyer and generate interest in your property.
We will look at methods such as online advertising, traditional media outlets like newspapers and magazines, direct mail campaigns, creating an attractive website or blog about the property, and more. By implementing these tactics strategically and with creativity you can maximize interest in your property from qualified buyers.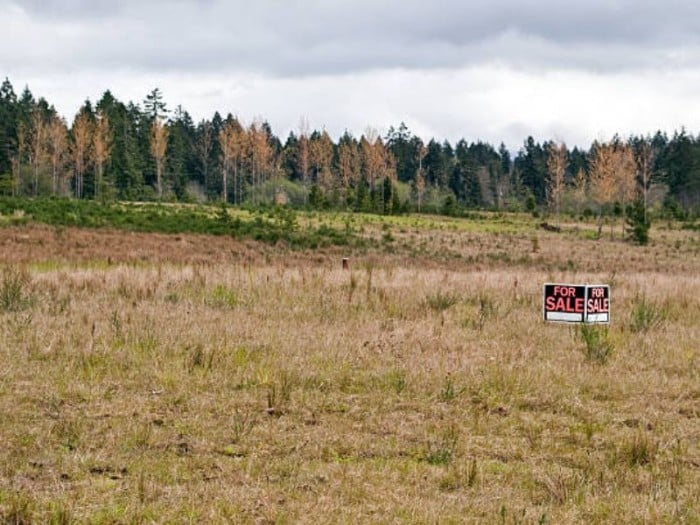 Get the word out there
The first step in marketing and selling vacant land is to get the word out there that the land is for sale. This can be done through a variety of means, such as online listings, yard signs, and print advertisements.
Highlight the benefits of the land
When marketing vacant land, it is important to highlight the benefits of the vacant or undeveloped land to potential buyers. For example, if the land is located in a desirable area, has good access to amenities, or offers stunning views, be sure to mention these things in your marketing materials.
Offer financing options
Another way to market and sell land is to offer financing options to potential buyers. This can help to make the land more affordable and make it more attractive to buyers who may not have the cash on hand to purchase the land properties outright.
Read More: Do's and Don'ts of Selling Vacant Land
Host open houses or tours
Another great way of marketing and selling land is to host open houses or tours of the property. This allows potential buyers to see the property in person and get a feel for what it would be like to own it.
Use social media
Social media can be a great tool for market and sell vacant land. Be sure to create a strong online presence for your property and use platforms like Facebook, Twitter, and Instagram to share photos and information about the land with potential buyers. Market vacant land and placing ads for your land online is one of the effective ways to sell faster.
Partner with local real estate agents
If you're having trouble selling your vacant land fast on your own, partnering with local real estate agents can be a great way to get exposure to a wider range of potential buyers. Real estate agents typically have a large network of clients and can help to market and sell real estate more effectively.
Read More: Documents Needed When Selling a Vacant Land for Cash
Price it right
Be sure to price your vacant land competitively in order to attract land buyers. If you're not sure what a fair price would be on land sales, consult with a local real estate agent or appraiser.
Sell To a Cash Home Buyers
Selling your vacant land to Eagle Cash Buyers is one of the best marketing strategies for vacant land due to several reasons. Firstly, Eagle Cash Buyers offers a hassle-free and convenient selling process that is completed within a short period of time. Secondly, they offer fair prices for your vacant land and provide cash within a few days of agreeing on the terms of sale. Additionally, Eagle Cash Buyers does not require any repairs or cleaning of the land before closing the deal, which saves you time and money.
Moreover, there are no hidden fees or commissions, and the entire process is transparent and straightforward. Lastly, by selling your vacant land to Eagle Cash Buyers, you avoid the hassles of marketing and following up with potential buyers, and receive a stress-free sale of your property. All of these factors make selling your vacant land to Eagle Cash Buyers a smart choice and an effective marketing strategy for vacant land.
Conclusion
In conclusion, marketing vacant land can be a tricky process but there are effective strategies that you can use to help make it easier. From leveraging traditional and digital media outlets like newspapers and websites to offering financing options or selling directly to cash home buyers, these tactics should give you the best chance of success when trying to market your vacant land. With an understanding of the different approaches available for promoting your property, combined with strategic pricing and creative outreach efforts, you'll have everything needed in order to maximize interest from qualified buyers.