Mad Catz is an American company that provides interactive entertainment products especially on the gaming section.
Mad Catz announced on their new wired lightweight gaming mouse – the M.O.J.O M1. M1 weights 70-gram, comes in a unique design, 12k DPI sensor and Mad Cat's DAKOTA mechanic buttons for high gaming performances.
M1's unique avian nest design helps the mouse to become lighter and give more unique RGB light effect.
The RGB light effect according to Mad Catz, can be adjust from the mouse itself and no need any software to adjust it. With the M1 design, the user can grip it with Claw Grip or Palm Grip and it has 6 buttons for the user to use on this mouse.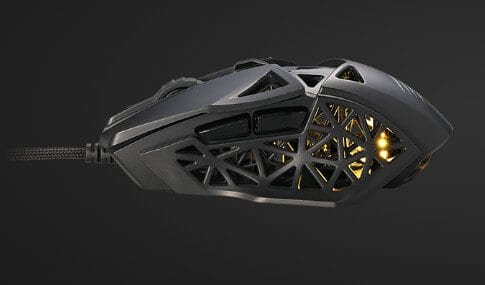 To make sure that M.O.J.O M1 will have high precision in gaming aim situations, Mad Catz equipped the M1 with optical sensor -the PixArt PMW 3360 that gives gamers the needed accuracy in the high intense battlefields with sensitivity of up to 12k DPI.The DPI levels can be adjust from the mouse.
The company also added DAKOTA mechanic buttons that offer response time of 0.2ms which faster by 60% against other competitors with mechanic buttons.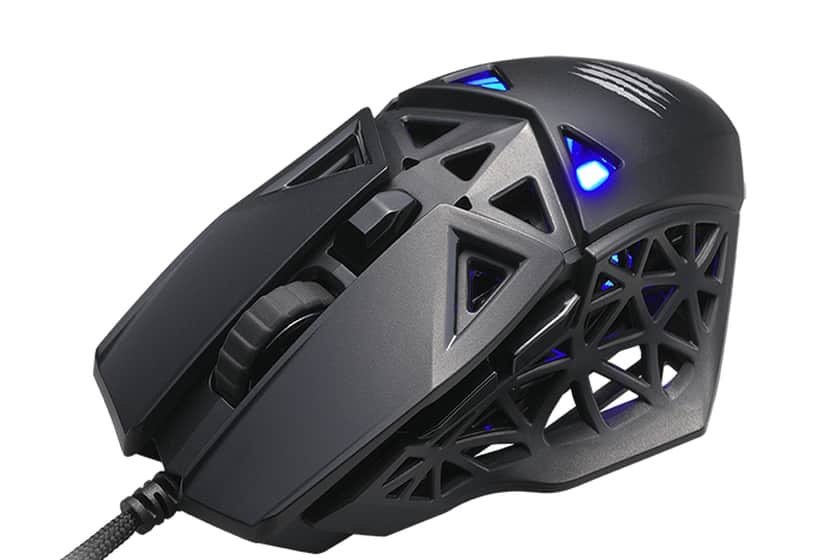 The new gaming mouse will be available during November but the price tag have not been announced yet.