As technology advances, so does the need for more secure passwords. With cybercrime on the rise, it's more important than ever to use a password manager. Password managers help you create and store strong, unique passwords for all your online accounts. They can also autofill forms and save login details, so you don't have to remember them yourself.
In this article, we'll take a look at the best password managers for 2022 and discuss why each one is worth considering. So, whether you're looking for a new password manager or just want to stay up-to-date on the latest options, read on for our top picks!
Read More: Mobile Malware Threats and How to Protect your Device
Best Password Manager Overall
LastPass is our top pick for the best password manager overall. It's easy to use, offers a great free plan, and supports all major platforms.
LastPass was created in 2008, and acquired by LogMeIn in 2015. Since then, it has become one of the most popular password managers on the market, with over 33 million users as of 2022.
The free version of LastPass once allowed the ability to store passwords, user login info, and credentials and sync all of them to both your mobile devices and your computers. However, in March of 2021, it announced that it no longer syncs across multiple devices. Instead, you have to choose the free version for either mobile or desktop. While this change was initially met with some criticism, it's still one of the most generous free plans available. It has a password generator, unlimited passwords, one-to-one encrypted passwords, and more.
If you want more advanced features, you can opt for the premium version or families. It includes features like priority tech support, unlimited device syncing, and dark web monitoring.
Best Full-Featured Password Manager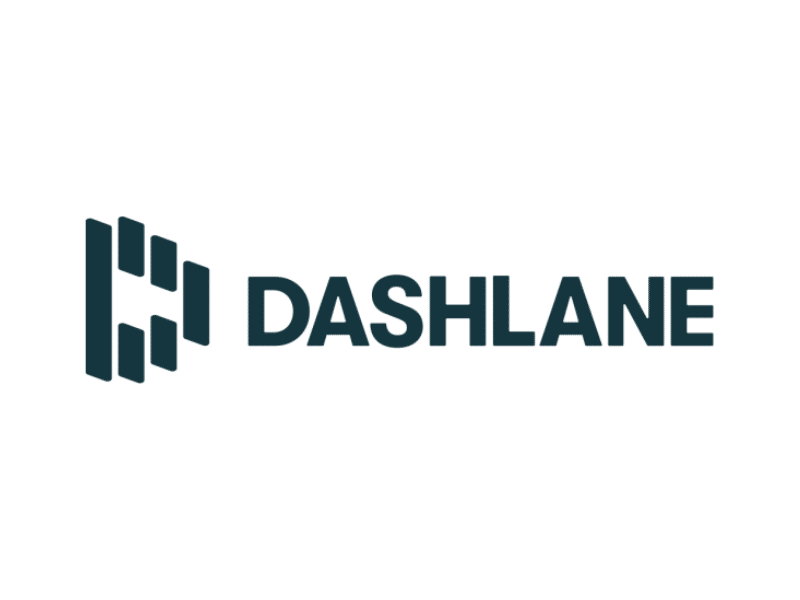 If you're looking for a password manager with all the bells and whistles, Dashlane is the one for you. It offers a great free plan, as well as premium and business plans. One of the best features of Dashlane is its Password Changer, which can automatically update your passwords for several popular sites, including Facebook, Twitter, and Amazon.
Dashlane's free plan is pretty basic, but it's still a great password manager. It includes support for 50 passwords on one device, two-factor authentication, the ability to share up to five accounts, and more.
Dashlane's premium service is even more impressive. With this, you get support for unlimited passwords on an unlimited number of devices, the Password Changer tool, dark web monitoring, and a few other features. Plus, if you don't have a VPN yet, you can get one from Dashlane which comes with its paid versions.
Best Free Password Manager
Bitwarden is one of the best password managers around, and it's also completely free to use. It offers all the features you'd expect from a password manager, including two-factor authentication, secure note and credit card storage, the option to store passwords offline, and more. And unlike LastPass free version, it offers unlimited devices and sharing.
Plus, Bitwarden also offers a very affordable premium plan with some extra features like 1GB encrypted file storage, priority support, and more. It also includes reports on your passwords that highlight things like weak passwords and unsecured websites.
As an open-source platform, Bitwarden is freely available for anyone to inspect, seek out flaws, and suggest improvements. If you wish to run your own cloud, you may even install it on your own server for easy self-hosting.
Best Password Manager for Families
Keep your family safe online with 1Password. 1Password pitches itself as the world's most loved password manager. It's easy to see why, with its simple yet effective design and great features.
It has two main service provisions, one for individuals and their families and the other for businesses. The most compelling feature of 1Password is its Travel Mode. This mode allows you to remove sensitive data from your devices before traveling and then restore it with a single click once you've crossed a border. There's also a cool function that allows you to send secure information via a temporary web link, which is useful if you frequently need to share sensitive information like family passwords.
Although 1Password does not have a free plan, all paid plans come with a 14-day free trial.
Best Enterprise-Level Password Manager
Keeper is one of the most sophisticated password managers around. It offers enterprise-level security for teams of all sizes as well as other security add-ons that allow businesses to tailor their security to their specific needs.
Keeper also follows a stringent zero-knowledge policy, which means that none of the data in user accounts is accessible to Keeper staff. It has paid plans that offer an encrypted vault for every user, shared team folders, unlimited device access, security auditing, and more. In addition to providing premium security, Keeper also has an excellent encrypted messaging service, a user-friendly interface, and more cloud storage than any rival. Keeper's desktop and mobile apps both have an "offline mode" that allows you to access your vault even when you aren't connected to the internet.
Another Great but Pricier Option
NordPass is a password manager from the team behind NordVPN. It's one of the newer password managers on the market but it's already made a name for itself as a top-of-the-line security tool. It offers a lot of features a password manager should have, even on its free tier.
The free version of NordPass lets you store an unlimited number of passwords and logins, has auto-fill, and password generator features, and can sync across unlimited devices. However, it is important to note that you can only be logged into one device at a time. 
The paid version gives you even more features like a data breach scanner, password health report, web vault, and an emergency recovery code.
When it comes to security features, NordPass takes it a step further by using xChaCha20 encryption. This encryption is more modern than 256-bit AES encryption and doesn't require hardware acceleration to run.